The Volokh Conspiracy
Mostly law professors | Sometimes contrarian | Often libertarian | Always independent
A new group defending professorial speech is launched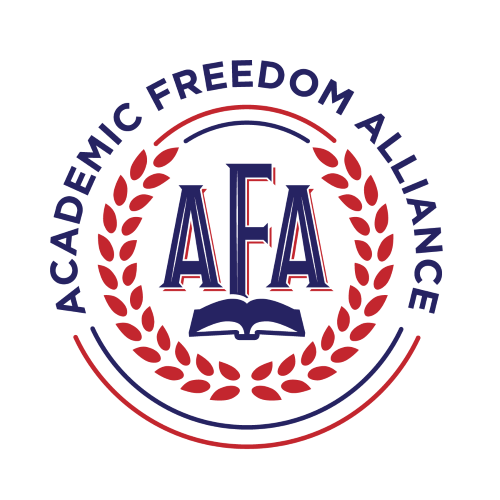 Today the Academic Freedom Alliance goes public. I am honored to serve as the inaugural chair of the AFA's Academic Committee, and the founding members include some of my Volokh Conspiracy co-bloggers. The group boasts a broad and diverse coalition of over 200 academics from across the country who are committed to upholding the principles of free speech in academia. I am particularly pleased that we were able to pull together faculty from across the political spectrum who recognize a common threat to scholarly inquiry and robust debate on college campuses and who are willing to defend those principles whether individual professors are targeted from the left or the right, from forces on campus or off.
From the mission statement:
The Academic Freedom Alliance is an alliance of college and university faculty members who are dedicated to upholding the principle of academic freedom. This principle is central to the mission of our institutions for the pursuit of truth and knowledge. Our members from across the political spectrum recognize that an attack on academic freedom anywhere is an attack on academic freedom everywhere.

The AFA commits to two means of protecting academic freedom. First, our members will defend faculty members' freedom of thought and expression in their work as researchers and writers or in their lives as citizens, within established ethical and legal bounds; freedom to design courses and conduct classes using reasonable pedagogical judgment; and freedom from ideological tests, affirmations, and oaths.
Second, the AFA will aid in providing legal support to faculty whose academic freedom is threatened by institutions' or officials' violations of constitutional, statutory, contractual, or school-based rights.

The AFA seeks to counteract pressures on employers to take actions against employees whose views, statements, or teachings they may disapprove or dislike. We oppose such pressures from the government, college or university officials, and individuals or groups inside or outside colleges and universities. Recognizing the array of political viewpoints in a college or university that respects academic freedom, the AFA's defense of faculty members' academic freedom does not depend on viewpoint, nor does it endorse the content of what they express. What we defend is members' right of expression.
You can see more information about the AFA at its website. You can follow the AFA on Twitter at @AFA_Alliance.