The Volokh Conspiracy
Mostly law professors | Sometimes contrarian | Often libertarian | Always independent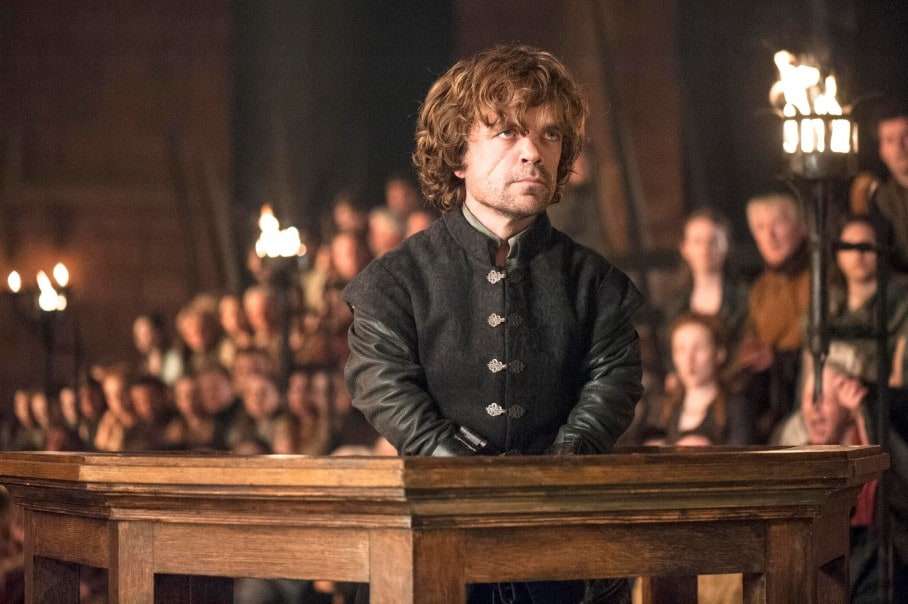 Some Westlaw-available court decisions quoting or referring to "Game of Thrones" (prompted by a How Appealing blog post about Decision #1 below):
1. "A wise man once said a true history of the world is a history of great conversations in elegant rooms." Rodriguez v. City of Doral (11th Cir. July 19, 2017). The court offers a link to American law: "And great political conversations could not exist in the absence of the First Amendment."
2. "DISH Network contracts with thousands of third-party retailers in the United States who solicit sales as authorized dealers. In 1998, Donald King entered into one such contract with DISH Network under the name 'Donald King d/b/a Digital Satellite Connections.' As will unfold below, the Kings in this case [which also include Catherine King and Kathy King] are nearly as hard to keep track of as the kings in George R.R. Martin's Game of Thrones." Digital Satellite Connections, LLC v. Dish Network Corp. (M.D. Fla. 2013).
3. "When you play the game of thrones, you win or you die. There is no middle ground." O'Bannon v. NCAA (N.D. Cal. 2015). Legal relevance:
In support of their primary argument for drastically reducing plaintiffs' fee award, the NCAA alludes to Charles Dickens' A Tale of Two Cities and frames this case as "a tale of two lawsuits"—one filed in 2009 that involved former student-athletes, and the "second O'Bannon case" filed in 2012 involving current student-athletes. 8. Admittedly, in their five-year uphill fight to trial, plaintiffs' experiences did fluctuate between better times and worse times. They won some battles (e.g., motions to dismiss) and lost others (e.g., failed to certify their damages class).

Perhaps a more apt allusion would have been to George R.R. Martin's Game of Thrones, where individuals with seemingly long odds overcome unthinkable challenges, but suffer stark losses along the path to victory. In Martin's world, "When you play the game of thrones, you win or you die. There is no middle ground." For plaintiffs, their trial victory in this adventurous, risky suit, while more than a mere game, is nothing less than a win that warrants attorneys' fees for work spent on all claims—successful or unsuccessful.
4. Same quote, as to a copyright claim over book of hangman puzzles. "Since the books provide the puzzles, they are designed to be played solely by one player. Thus, '[w]hen you play the game …, either you win or you die. There is no middle ground.'" Ward v. Andrews McMeel Pub., LLC (S.D.N.Y. 2013).
Apt, or trying too hard? Here's a passage from Alex Long's excellent "[Insert Song Lyrics Here]: The Uses and Misuses of Popular Music Lyrics in Legal Writing," which deals with the broader question of pop culture references in court opinions:
Take … the following passage from an unpublished federal opinion:

The Beatles once sang about the long and winding road. This 1992 case has definitely walked down it, but at the end of the day, the plaintiffs and their counsel were singing the Pink Floyd anthem "Another Brick in the Wall" after consistently banging their collective heads against a popular procedural wall-Northern District of Illinois Local Rule 12 governing the briefing and submission of summary judgment motions.

The court's use of the "Long and Winding Road" and "procedural wall" metaphors coupled with the reference to Pink Floyd in this instance is counterproductive [among other things, because] … the court's use of metaphor does little to assist the reader in understanding the court's meaning in any meaningful way. If one of the purposes of metaphors is to allow people "to understand one phenomenon in relationship to another and to illuminate some salient details while shading others," the "Long and Winding Road" metaphor just barely serves this purpose. Litigation often takes a lot of twists and turns and may take a long time. We get it. There is nothing particularly wrong with The Beatles metaphor; however, if one assumes that one of the purposes of metaphors is to make a point in a more concise manner, then the inclusion of the metaphor fails this purpose….

Contrast that example with the California courts' use of the "you don't need a weatherman to know which way the wind blows" metaphor used to explain under what circumstances expert testimony is required. [Text moved: This observation has become almost boilerplate included in the decisions of the California appellate courts when ruling on when an expert testimony before a jury is required. According to a California appellate court, [Bob Dylan's metaphor] states "the correct rule," and the California courts are simply in harmony with his statement of the law.] The metaphor is effective in that it serves the purpose of metaphors by "making abstract concepts more concrete" and aids in understanding; the court's use of it is also pretty darn funny. Both the inherent truthfulness and applicability of Dylan's statement are so spot-on that even one who dislikes or is ambivalent toward Dylan would be hard pressed to quibble about a court's use of the phrase.