The Volokh Conspiracy
Mostly law professors | Sometimes contrarian | Often libertarian | Always independent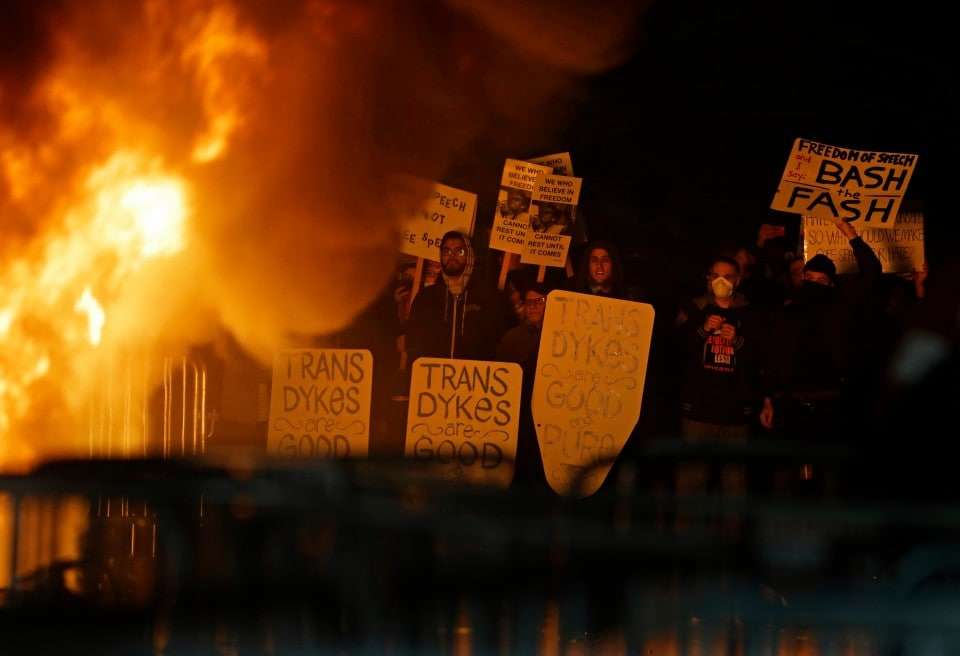 From the Los Angeles Times (Matt Hamilton, Teresa Watanabe & Peter H. King):
A speech by conservative firebrand and British writer Milo Yiannopoulos was canceled at UC Berkeley on Wednesday amid a violent protest that sparked at least one fire….

Witnesses said some windows were broken at the Martin Luther King Jr. Student Union, where Yiannopoulos was scheduled to speak at an event hosted by the Berkeley College Republicans.

The same thing happened last month at UC Davis….

In the weeks before Yiannopoulos' planned Berkeley appearance, administrators received hundreds of letters from faculty, students and others demanding they bar him from speaking.

One letter from a dozen faculty members argued that his talk could be canceled on the grounds that his actions—which they called "harassment, slander, defamation and hate speech"—violated UC Berkeley's code of conduct.
Appalling.