The Volokh Conspiracy
Mostly law professors | Sometimes contrarian | Often libertarian | Always independent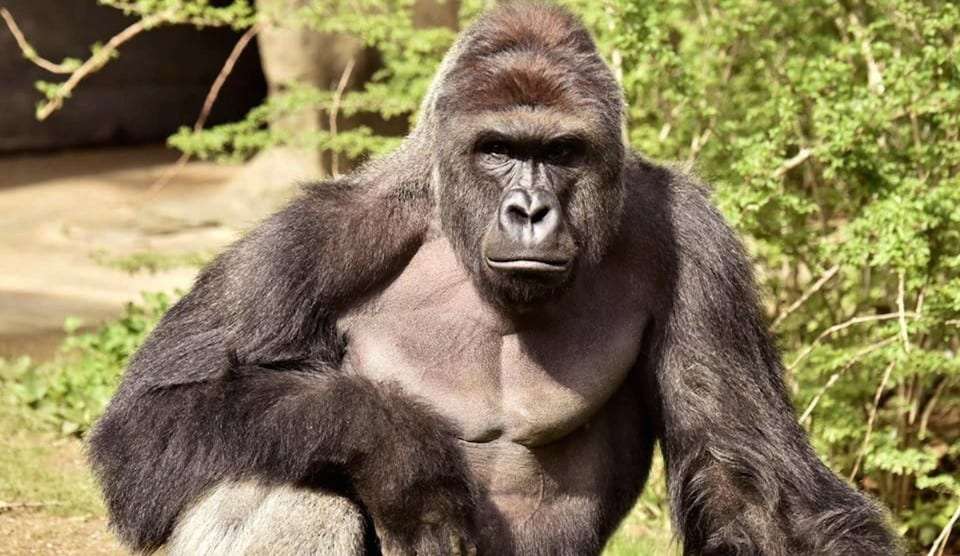 [UPDATE: The Clemson Media Relations department e-mailed me to say that the message "was sent by one person and does not reflect university policy"; here is Clemson's broader statement:
Clemson University's housing office sent this message Monday evening to students in one residence area who had been told incorrectly that they are not allowed to display references to Harambe:

Good Evening –

This email is meant to clarify some earlier communication you may have received as a member of the Shoeboxes community.

We are committed to creating an inclusive, safe living community where all residents feel comfortable in peacefully expressing differing points of view. Last week, a door posting with a meme was brought to the attention of our staff as its content made some feel uncomfortable. We also want all residents to feel they are able express their thoughts, opinions and ideas.

To that end, we want to clarify that building residents are able to post items on their individual doors.

Should you encounter any issue of concern please reach out to your RA or other hall staff members for assistance.
Very glad to hear it—I would think that Clemson would have taught residence area authorities that they don't have the power just to order students not to post certain messages that the authorities dislike; but perhaps Clemson had done so, and the particular e-mailer just didn't focus on that.]
Campus Reform (Caleb Ecarma) has the story, with quotes from Clemson administrators' e-mails:
A Clemson administrator sent an email to Resident Advisors (RAs) Friday instructing them to demand that freshman remove all Harambe references from dorm hallways and windows.

The administrator claimed Harambe's death has been used to "add to rape culture" and can be "form of racism." An RA further added that any student who disobeys these instructions will be "in trouble."

"All Harambe references are no longer allowed within our community."

"We are no longer allowing any reference to Harambe (or any other spelling) to be displayed on doors, halls, billboards, or windows," the instructions state. "Harambe should not be displayed in a public place or a place that is viewed by the public."
Except that's a clear First Amendment violations; public universities can't suppress displays that they view as conveying offensive viewpoints, whether unpatriotic, antiwar, "racis[t]," "add[ing] to rape culture," or anything else. See, e.g., Papish v. Board of Curators (1973), Iota Xi Chapter of Sigma Chi Fraternity v. George Mason Univ., 993 F.2d 386, 393 (4th Cir. 1993), and many more cases. (A university could pick and choose what to include in its own speech—again, if it wants to, excluding unpatriotic speech, anti-university-administration speech, or whatever other views it dislikes—but this policy apparently applies to student speech and not just the university's speech.)
See this post by Robby Soave (Reason) for more; thanks to Ted Frank for the pointer.