The Volokh Conspiracy
Mostly law professors | Sometimes contrarian | Often libertarian | Always independent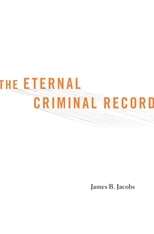 Title VII of the 1964 Civil Rights Act prohibits public and private employers from discriminating against job seekers on the base of race, ethnicity, religion or gender, unless the employer can demonstrate a business necessity. These discriminations are widely condemned as immoral and irrational. By contrast, criminal record-based-employment-discrimination (CBED) is not generally considered immoral or irrational,and is not mentioned in Title VII. (Likewise, in Europe, where an individual's criminal history is regarded as entitled to privacy protection, employment discrimination against ex-offenders is not unlawful.)
While CBED is neither immoral nor illegal, discrimination on the basis of race or ethnicity is both. Using CBED as a pretense for racial discrimination is unlawful. But suppose criminal record screening is applied uniformly to ex-offender job applicants of all races and ethnicities, but disproportionately excludes Blacks and Hispanics who are more likely than Whites and Asians to have been convicted? In Griggs v. Duke Power Co. (1971), the Supreme Court held that Title VII prohibits hiring tests and screening devices which, though neutral on their face, have a disproportionate impact on protected groups, e.g. Blacks and Hispanics.
Proof of disparate impact establishes a presumption of racial discrimination, which the employer can rebut by proving that business necessity justifies using the challenged screening criterion. However, some courts have held that plaintiffs can overcome even a justifiable business necessity by showing the availability of an equally effective policy that produces less disparate impact. (An employer could, of course, use criminal record to screen out Whites and Asians without raising any Title VII concern.)
In 1989, the Supreme Court's decision in Wards Cove Packing Co. v. Antonio made it harder for plaintiffs to win disparate impact cases. The Court held that a hiring standard or test is permissible if it serves, in a significant way, the employer's legitimate employment goals. Congress reacted by amending Title VII to restore the pre-Wards Cove understanding of disparate impact and business necessity. To this day, the Supreme Court has never rendered a decision in a case challenging an employer's policy of screening out (or weighing negatively) prior criminal convictions. To say the least, the legality of CBED under Title VII remains confusing and unsettled.
In Scott v. Genuine Parts Co. (2002 U.S. Dist. Lexis 1698), a federal court in Indiana upheld the employer's refusal to hire a job applicant who had several drug trafficking convictions and who had failed a drug test while employed at a different company. Likewise in EEOC v. Carolina Freight Carriers (723 F. Supp. 734), a federal district court in Florida upheld the company's lifetime employment bar on individuals who had ever been incarcerated for felony theft. And in a thoughtful opinion in El v. Southeastern Pennsylvania Transportation Co. (SEPTA) (479 F.3d 232), the 3rd Circuit affirmed summary judgment in favor of a policy of permanently disqualifying from transporting a para-transit vehicle any persons who had ever been convicted of a violent felony; the plaintiff had been convicted of murder more than forty years previously.
Other courts have been more hospitable to challenges of criminal record screening. For example, in Green v. Missouri Pacific Railroad Company (523 F.2d 1290), the Eighth Circuit criticized the railroad's policy of refusing to hire persons with prior convictions. In support of its business necessity claim, the railroad argued that persons with prior theft convictions posed unacceptable risk of absence from work in the event of new criminal charges, theft of cargo and company funds, ineligibility for bonding, ability to be impeached if called as a witness in a lawsuit against the company and negligent hiring liability in the event of tortious conduct.
The Eighth Circuit rejected these reasons because the company had not empirically validated them, observing that if all employers adhered to the same policy, ex-offenders would be permanently and completely excluded from the legitimate employment. It did concede that a narrower policy might not violate Title VII and remanded to the district court. On remand, the company stated that it would consider a prior felony theft conviction "as a factor," but not automatically exclude all persons with felony theft convictions from the hiring pool.
The district court approved this policy and the Eighth Circuit affirmed with the understanding that the railroad would consider the nature and gravity of prior convictions, the time elapsed since completion of sentence and the nature of the job for which the ex-offender has applied. But that crucial questions unanswered. Importantly, the Eighth Circuit did not opine on what "consider" requires, i.e., how much negative weight can an employer give to criminal record?
Could the railroad treat a felony sentence less than five years old as presumptively disqualifying in the absence of evidence of extraordinary post-sentence rehabilitation? Could the railroad consider the offense for which a job applicant had been charged, rather than the conviction offense that resulted from the plea bargain? Could an employer justify its employment decision by explaining "although we gave just slight weight to a 10-year-old felony theft conviction, we preferred an equally qualified job applicant (perhaps of the same race) who had no prior felony theft conviction?
With respect to considering the nature of the job for which the ex-offender has applied, may the employer treat honesty, reliability and self-discipline as a requirement for all positions? Can its hiring policy seek to hire individuals whose criminal, educational and past-employment records would make them eligible (a good bet) for future promotion to positions of greater responsibility? Can business necessity be established by general reference to high recidivism rates or must companies come forward with specific statistics on how individual criminal histories predict job-related problems and misconduct?