The Volokh Conspiracy
Mostly law professors | Sometimes contrarian | Often libertarian | Always independent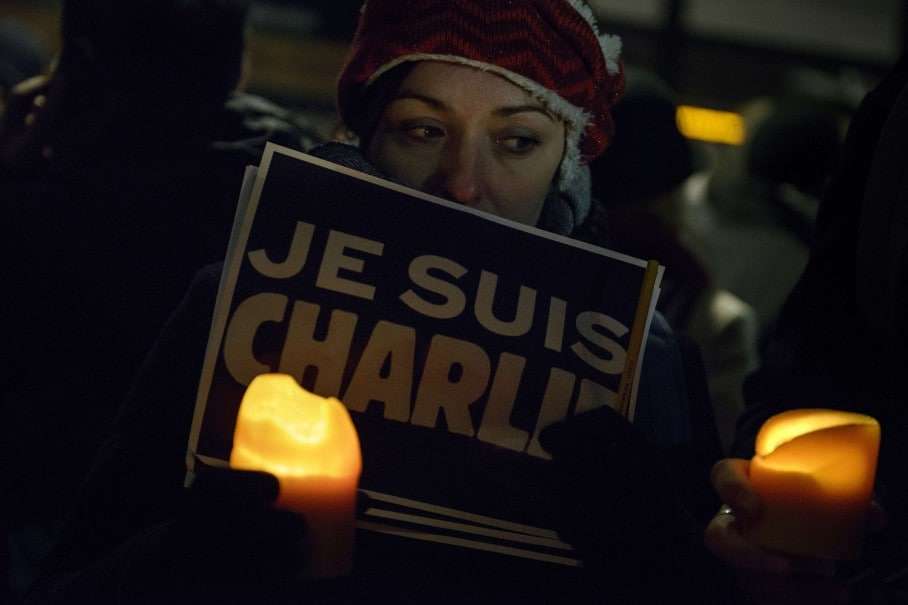 Listening to an NPR interview yesterday with Francoise Mouly, the art editor at the New Yorker, I heard her mention the obvious: Surely the cartoonists and editors at Charlie Hebdo who were murdered knew over the past few years, after the 2011 firebombing of the magazine, after the attacks on the Danish cartoonist Kurt Westergaard, after everything else, that they were in terrible danger. And I was reminded – whether rightly or wrongly in this instance, I cannot say – of Rebecca West, writing about the English in 1940 as they anticipated the German attack on England after the fall of France:
Let nobody belittle them by pretending they were fearless. Not being as the ox and the ass, they were horribly afraid. But their pale lips did not part to say the words that would have given them security and dishonour.
Perhaps this wasn't so here, and the Charlie Hebdo editors really were fearless (see, e.g., this quote from Stephane Charbonnier). But whenever I have occasion to think about true courage, it is West's words that come to my mind.