The Volokh Conspiracy
Mostly law professors | Sometimes contrarian | Often libertarian | Always independent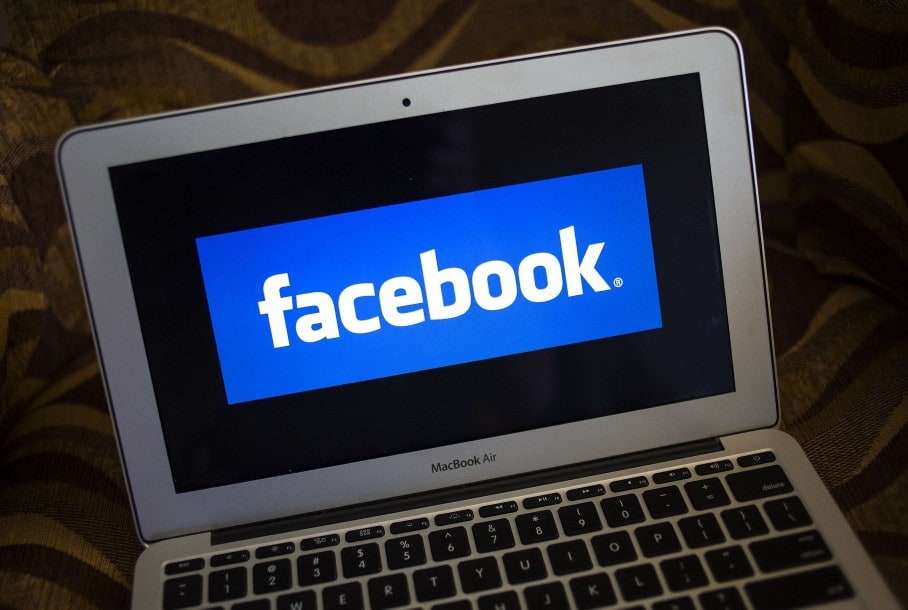 When a man and a woman have a child out of wedlock, and the woman puts up the child for adoption, the man is entitled to an opportunity to object and to raise the child himself (unless he's found to be an unfit parent). "[N]atural fathers … are denied due process when their parental rights are terminated despite them never being given a chance to pursue their opportunity interest because they were never given notice of the child's existence." But if the man knows about the pregnancy and the adoption plans and does not object to the adoption in a timely way, he waives his rights.
What, though, qualifies as sufficient notice from the mother to the father? Here's what the Oklahoma Supreme Court held about this in In re Adoption of K.P.M.A. (Okla. Oct. 14, 2014):
Having established that Father was constitutionally entitled to notice of the existence of the child before his rights could be terminated for failure to exercise his opportunity interest, this Court must now determine whether Father received that notice. In other words, was Father afforded appropriate due process. Notice and opportunity lie at the heart of due process. Appellees assert that Father was provided notice of the pregnancy by Mother via Facebook, though Father claims he did not see the message until after the child's birth.

The classic statement of constitutionally adequate notice is that which is reasonably calculated, under the circumstances, to inform interested persons of the pending litigation and to afford them an opportunity to advocate their interest in the cause….

The means employed must be such as one desirous of actually informing the absentee might reasonably adopt to accomplish it. The reasonableness and hence the constitutional validity of any chosen method may be defended on the ground that it is in itself reasonably certain to inform those affected, or, where conditions do not reasonably permit such notice, that the form chosen is not substantially less likely to bring home notice than other of the feasible and customary substitutes.

This Court does not believe that attempts to provide notice via Facebook comport with the requirements of due process. While the adequacy of Facebook as a means of providing notice in a due process context is an issue of first impression in Oklahoma, to date only one federal court – of at least three that have considered the issue – has allowed service of process via Facebook and even then only as a supplementary means of providing notice.

Nothing in the record of this cause indicates that more direct contact with Father was impossible so that Mother was required to rely upon an indirect method such as Facebook to notify him of her pregnancy. Indeed, the record indicates she came to Father's workplace to see him roughly six weeks after their last sexual encounter. There is no indication in the record she knew she was pregnant at the time, and it is quite possible that she did not know, however it does demonstrate she knew where to find Father to talk to him in person and had no qualms about doing so. The record does not indicate she made any effort to visit Father again after this date, while he was still employed, to tell him of the pregnancy.

The record also does not indicate Mother made any other reasonable effort to contact Father directly and notify him. Mother was present at the hearing due to Father's subpoena, and might have been able to provide further detail regarding her efforts to contact father, were it not for the trial court's erroneous decision to grant Appellees' motion for a directed verdict.

Instead of contacting Father directly, Mother left him a message on Facebook, which is an unreliable method of communication if the accountholder does not check it regularly or have it configured in such a way as to provide notification of unread messages by some other means. This Court is unwilling to declare notice via Facebook alone sufficient to meet the requirements of the due process clauses of the United States and Oklahoma Constitutions because it is not reasonably certain to inform those affected. It is, rather, a mere gesture.
Three of the nine Justices dissented, reasoning that, under the relevant Oklahoma statute,
The duty of the male who has sexual relations with a female is (1) to be aware that a pregnancy might occur and (2) to inform himself. He cannot complacently wait for the female to find him in the event of a pregnancy. In this case the Mother tried to inform the father. There was no evidence that he attempted to learn anything. After the legislature had made its intent known, the majority opinion still maintains that the responsibility of informing a father lies fully with the female.

The Father's testimony reveals that during the times they were having intercourse, the Mother was seventeen years old and he was twenty to twenty-one years old. He testified that he knew where she lived, knew her full name and had her telephone number. When asked, "What steps did you take to determine that she wasn't pregnant after you had intercourse the last time?" His answer was "None." He was also asked, "[D]id you ever attempt to contact her and she denied contact with you?" He answered, "No."
It thus concludes that express notice to the father wasn't necessary, but also says this about Facebook notice:
The majority opinion does not inform the biological mother precisely what notice is needed to satisfy this Court. The rule has been long accepted that, "Actual notice is the preferred method of satisfying due process requirements…." The Facebook message was actual notice. The Father testified that Facebook was his method to contact the Mother after he learned of the guardianship and that he reached her within twenty-four hours. Why would Facebook be any less reliable than other forms of electronic communication? Does the Court require a face-to-face confrontation with witnesses? Face-to-face discussions can be denied; letters can remain unopened; and faxes can be lost.

Osprey L.L.C. v. Kelly-Moore Paint Co., 1999 OK 50, ¶ 15, 984 P.2d 194, 199, held, "The purpose of providing notice by personal delivery or registered mail is to insure the delivery of the notice, and to settle any dispute which might arise between the parties concerning whether the notice was received. A substituted method of notice which performs the same function and serves the same purpose as an authorized method of notice is not defective." In the Osprey case, a lessee sent a fax to confirm a desire to continue a lease for another five years. The renewal terms stated that notice may be delivered either personally or by depositing the same in United States mail, first class postage prepaid, registered or certified mail, return receipt requested.

The lessor even denied receiving the fax, but this Court recognized an electronic record showing that the fax activity report and telephone company records confirmed that the fax was transmitted successfully and that it was sent to Osprey's correct facsimile number. Actual notice satisfies due process just as formally approved methods do. The record contains an admission from the Father that his Facebook account contained notice. He just claims he did not read it.

Oklahoma law recognizes the efficacy of electronic transactions where parties to electronic transactions have agreed to transact business through that method. Forty-seven states, the District of Columbia, Puerto Rico, and the Virgin Islands have adopted the Uniform Electronic Transactions Act (UETA). Oklahoma has codified this act as 12A O.S.2011, §§ 15-101 through 15-121. Three states, Illinois, New York and Washington, which have not adopted the UETA have statutes pertaining to electronic transactions. The UETA is found within the Uniform Commercial Code and applies to transactions. A transaction is defined as "an action or set of actions occurring between two or more persons relating to the conduct of business, commercial, or governmental affairs." The point is not whether the UETA applies to the case before the court; the relevance is that electronic transactions are deemed by all states to be dependable enough to bind parties in business, commercial and governmental affairs.

In addition, Facebook is a dependable method for communication, enough so that the Father admits that the mother and the Father chose to communicate through that method. What happened when he received service about the guardianship? The transcript says that when he initiated contact with the mother he did it through Facebook. There is no support for an argument that Facebook is less dependable as an actual notice than a fax, a letter or some form of email other than Facebook. Neither is there a sound argument that actual notice does not satisfy due process.