The Two-Million-Dollar Teacher: An Online Marketplace Empowers Educators and Lets Them Earn Big $$$
Chapter three of a four-part series on the sharing economy.
HD Download
In 2006, a New York City public school teacher named Paul Edelman launched Teachers Pay Teachers, an online marektplace that lets educators sell digital copies of their classroom materials for small amounts of money.
"It's booming," says Amy Berner, who's the head of community and editorial for Teachers Pay Teachers. Gross sales grew from $900,000 in 2010 to $44 million in 2013. With over a million items to choose from on the site, so far teachers have earned nearly $48 million on Teachers Pay Teachers.
For public school teachers, whose pay generally reflects not their talent and drive but the number of years they've served in the classroom, the site is bringing a refreshing dose of market incentives. More than 1,300 teachers have earned in excess of $5,000 selling their materials on Teachers Pay Teachers, and 164 have earned more than $50,000. The top seller and the site's breakout star is Deanna Jump, a kindergarten teacher from Macon, Georgia. By selling activities and lesson plans, like Guided Reading and Writing Through The Year, along with 145 other products, so far Jump has earned more than $2 million dollars on Teachers Pay Teachers. Her newfound wealth hasn't caused her to quit or job or alter her lifestyle much; when she started raking in big profits, the first thing Jump did was purchase a handicap accessible van for her quadriplegic brother.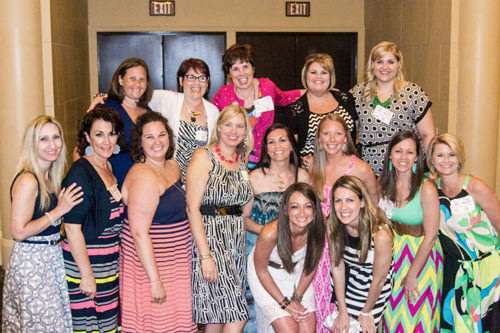 The site is so popular because its addressing a major problem in public education. Schools often fail to provide teachers with basic lesson plans, leaving them to create their own materials from scratch, even when there are tens of thousands of other educators around the country teaching the exact same subject matter.
Through the power of a peer-to-peer community, Teachers Pay Teachers gives educators something that's been largely stripped away by union contracts and browbeating bureaucrats: the dignity of being treated like a professional.
"It's like, 'I'm actually being respected for the expert that I am,'" says Berner. "Calling it a revolution in education I don't think is overstating it."
Click here to watch Reason TV's entire series on the sharing economy.
Written, shot, and produced by Jim Epstein.
About 2:45 minutes.
Scroll down for downloadable versions and subscribe to Reason TV's YouTube Channel to get automatic updates when new material goes live.