Meghan Daum Is Done with 'Cancel Culture.' But Is America?
The author of the provocative intellectual memoir The Problem with Everything takes on fourth-wave feminism and celebrates Gen X's "toughness."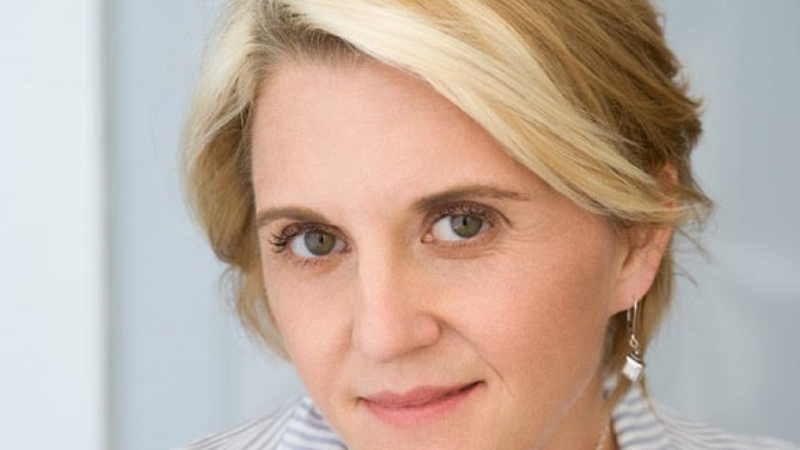 Special Note: Scroll down for important news about this and other Reason podcasts!
"If 2018 was the year that the concept of 'cancel culture' went mainstream," writes Meghan Daum near the beginning of The Problem with Everything: My Journey Through the New Culture Wars, "then 2019 may be the year that cancel culture cancels itself."
A journalist who has authored a novel and two well-received essay collections, the 49-year-old Daum has written for The New Yorker, The New York Times, The Los Angeles Times, The Atlantic, Vogue, GQ, Harper's, and is featured columnist at Medium (check out her personal website). In her new book, she contends that "By framing Trumpism as a moral emergency that required an all-hands-on-deck, no-deviation-from-the narrative approach to cultural and political thought…the left has cleared the way for a kind of purity policing—enforced and amplified by social media—that is sure to backfire." She also celebrates the much-maligned Gen X for its ethos of "toughness."
The Problem with Everything is her clarion call for all of us to chill out a bit and allow people to be more complicated, contradictory, and human. She is a writer who is both intensely curious and consistently contrarian, two qualities evinced by her recent Medium column: "The Perverse Seductions of 'The Handmaid's Tale': American women have never been freer. So why are we drawn to depictions of our own repression?"
CORRECTION: Due to an editing mistake, a version of this interview that appeared in print stated that Valenti launched the #KillAllMen hashtag due to an editing error. She did not, nor is she otherwise responsible for that hashtag. (You can see Valenti's reply here on Twitter.) Reason regrets the error.
Audio production by Regan Taylor and Ian Keyser.
Special note: We've changed the way we distribute our podcasts and we're asking all listeners to subscribe to each of our three new podcast streams by going to our podcasts page at Reason.com, Apple podcasts, or wherever you get your programs.
The new shows are:
The Reason Interview with Nick Gillespie, which comes out every Wednesday and features relentlessly interesting interviews with the activists, artists, authors, entrepreneurs, newsmakers, and politicians who are defining the 21st century.
The Reason Roundtable, a weekly discussion of news and analysis released every Monday, moderated by Matt Welch, and featuring Katherine Mangu-Ward, Peter Suderman, and Nick Gillespie.
The Soho Forum Debates, a libertarian-themed debate series recorded monthly before a live audience in New York City. Moderated by former Barron's Economics Editor Gene Epstein, the Soho Forum features Nobel prize winners, radical thinkers, and other public intellectuals facing off over the future of bitcoin, veganism, sex work, illegal drugs, electric vehicles, abortion, robotics, government debt, and other controversial topics.
Go to Reason's podcasts page, Apple podcasts, or wherever you get your shows, and subscribe now to keep getting the podcasts you want.