How Can The Libertarian Party Effect Real Change? A Soho Forum Debate
Dave Smith and Nicholas Sarwark debate the 2016 Libertarian Party ballot, what constitutes success in an election, and how to effectively share libertarian principles.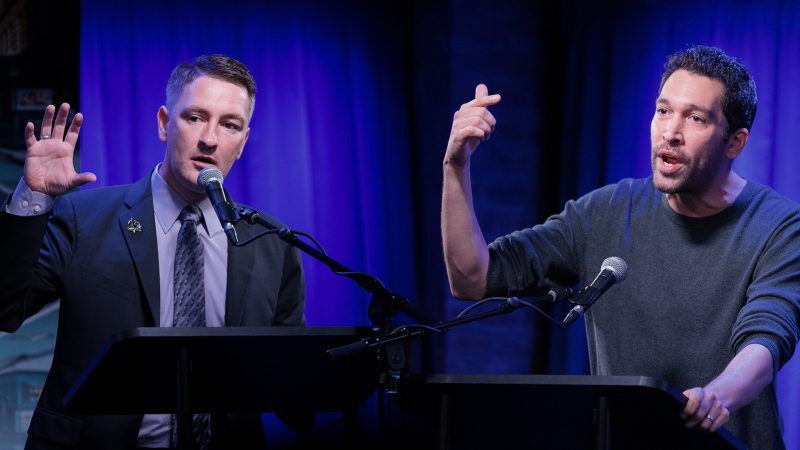 The Libertarian Party should never again put up national candidates whose views are similar to those of Gary Johnson and Bill Weld.
That was the resolution of a public debate hosted by the Soho Forum in New York City on September 10, 2019. It featured comedian and podcast host Dave Smith and Nicholas Sarwark, the chairman of the Libertarian National Committee. Soho Forum Director Gene Epstein moderated.
It was an Oxford-style debate, in which the audience votes on the resolution at the beginning and end of the event, and the side that gains the most ground is victorious. Smith won the night by convincing 20 percent of the audience, while Sarwark convinced 16.8 percent.
Arguing for the affirmative was Dave Smith, host of the popular libertarian podcast Part of the Problem, and a co-host of Legion of Skanks.
Nicholas Sarwark argued for the negative. Sarwark is currently serving his third term as chairman of the Libertarian National Committee, which is the executive body of the Libertarian Party of the United States.
The Soho Forum, which is sponsored by the Reason Foundation, is a monthly debate series at the SubCulture Theater in Manhattan's East Village.
Produced by John Osterhoudt.
Photo credit: Brett Raney