Meet Rachel Goldsmith, the Woman Running the Free State Project: Podcast
Members are moving to New Hampshire and running for office in record numbers. Will they bring "liberty in our lifetime"?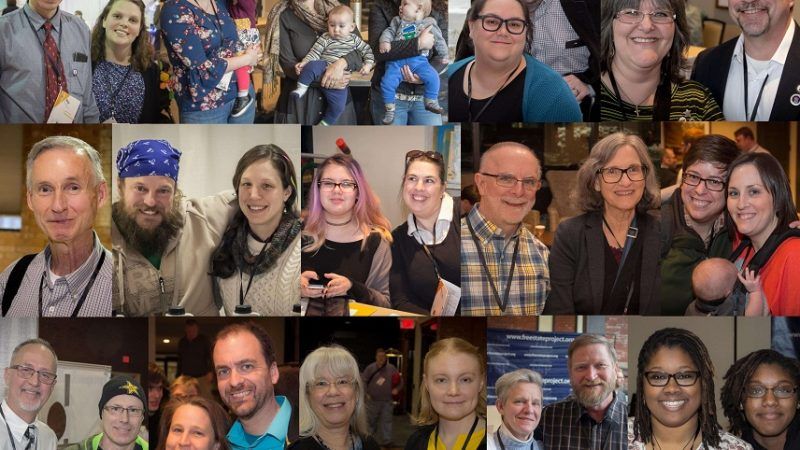 Earlier this year, Rachel Goldsmith became executive director of the Free State Project, which describes itself as "a mass migration of more than 20,000 people who have pledged to move to New Hampshire." By concentrating themselves in one state, the Free Staters plan to become a bloc pushing New Hampshire toward more libertarian policies.
In the latest Reason Podcast, Goldsmith, an MBA originally from Albany, New York, tells me that the number of year-over-year "movers" to New Hampshire has doubled, and that many of the people associated with the movement who have run in the state's primaries have won. While the Free State Project doesn't endorse specific candidates or pieces of legislation, more than a dozen current legislators are allied with the group. "It's been pretty inspiring," she says. "We're definitely in the 'family wave' of things. We have a lot of folks with kids and young professionals who are considering having kids coming to our events."
In a wide-ranging conversation, Goldsmith also previewed the group's annual winter event, Liberty Forum. To be held February 7–9 of next year in Manchester, the gathering will be keynoted by Cody Wilson, head of Defense Distributed, a nonprofit that develops and publishes open-source gun designs suitable for 3D printing and digital manufacture.
Subscribe, rate, and review our podcast at iTunes. Listen at SoundCloud below:
Audio production by Ian Keyser.
Don't miss a single Reason Podcast! (Archive here.)