Remy: The Longest Time (TSA Version)
The TSA (and Remy) help you get ready for summer.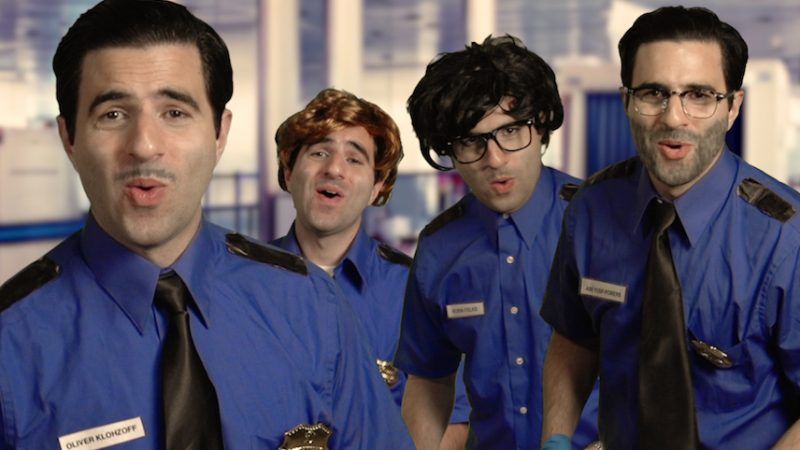 Remy prepares summer travelers for groping season.
"The Longest Time" parody written and performed by Remy. Background vocals and Mastering by Ben Karlstrom. Video produced and edited by Austin Bragg.
Subscribe to our YouTube channel.
Like us on Facebook.
Follow us on Twitter.
Subscribe to our podcast at iTunes.
LYRICS:
Whoa-oo-aa-ooah
For the longest time
If you book a ticket for a flight
Stow your baggage and some of your rights
Travel, you're hoping
But first you'll get a groping
And you'll be waiting for the longest time
My last job? I guess it paid the bills
This pays more for using the same skills
At first we hound you
Then we put our arms around you
And you'll be waiting for the longest time
Whoa-oo-aa-ooah
For the longest time
Supervisors try to sneak bombs by
Of 100, 80 make it by
I like those chances
I forgot how nice your pants is
I haven't touched them for the longest time
I had other jobs at the start
I said to myself "just follow your heart"
Now I know the woman that you are
I'll swab your Magic cards
And you'll miss your connection…
Who could guess what consequence this brings
We have issues keeping nicer things
Our record's so bad
I think you ought to know this summer
you'll be waiting for the longest time
Whoa-oo-aa-ooah
For the longest time