The Government Is Going to Shut Down Again (and That's Bad)
System failures are a false path to limited government.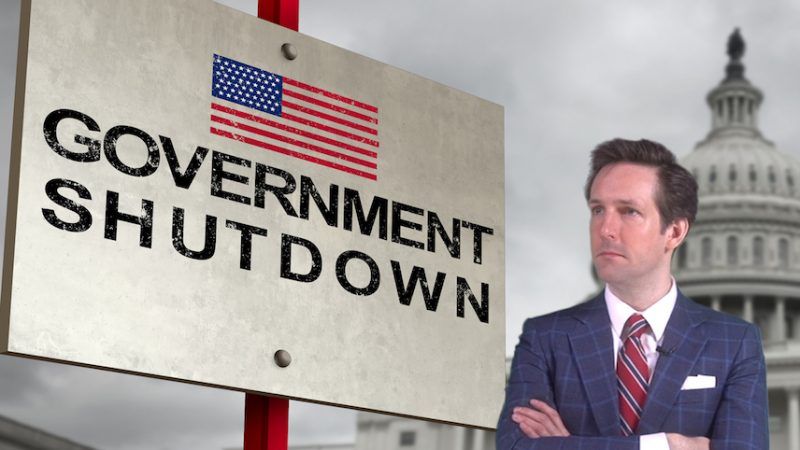 Libertarians want to shrink the government, but a shutdown is little cause for celebration. Hitting a giant "pause" button on federal agencies won't end the drug war or reform entitlements. A government shutdown doesn't even save money. Back pay to furloughed federal employees ensures that taxpayers pay just as much as they would have if the government had proceeded as normal. But during a shutdown taxpayers don't receive the government services they're paying for, and the economy takes a hit from the disruption.
In the latest "Mostly Weekly," Andrew Heaton explains why libertarians should be against the next government shutdown.
Mostly Weekly is hosted by Andrew Heaton with headwriter Sarah Rose Siskind. Special appearance by Brian Sack.
Script by Andrew Heaton with writing assistance from Sarah Rose Siskind and Brian Sack
Edited by Austin Bragg and Sarah Rose Siskind.
Produced by Meredith and Austin Bragg.
Theme Song: "Frozen" by Surfer Blood.
Subscribe at YouTube.
Like us on Facebook.
Follow us on Twitter.
Subscribe to our podcast on iTunes.