Everyone You Love Did Drugs
There's more to drug use than stereotypes.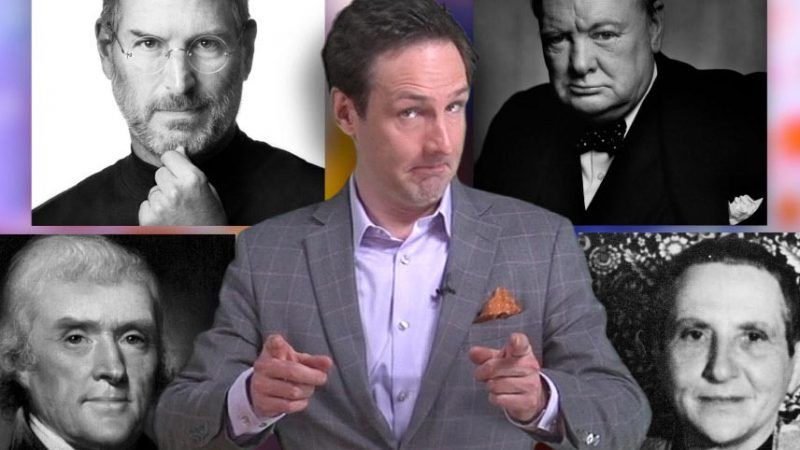 It turns out that a lot of accomplished, well-respected historical figures did drugs. From Winston Churchill taking amphetamines to Thomas Edison lacing his wine with cocaine, not everyone who uses narcotics is a hopeless basket case living in a dumpster. While some drug users spiral into addiction and crime, others go on to become president. It's time to debunk the age old stereotypes of the back alley dangerous dealer or the lazy stoner when, according to the National Survey on Drug Use, roughly half of all Americans have tried an illegal drug.
In the latest "Mostly Weekly" host Andrew Heaton breaks down the cartoonish Drug Warrior portrayal of drugs by showing some of the beloved historical figures who used them, including:
Mostly Weekly is hosted by Andrew Heaton, with headwriter Sarah Rose Siskind.
Script by Sarah Rose Siskind with writing assistance from Andrew Heaton and Brian Sack.
Edited by Austin Bragg and Siskind.
Produced by Meredith and Austin Bragg.
Theme Song: Frozen by Surfer Blood.
Song: "Burnt to a Crisp or Bloody as Hell" by TeknoAX