Kids Don't *Have* To Be Bored Stiff in School: Why Choice Is Winning Hearts & Minds [Reason Podcast]
Reason's Lisa Snell tells Nick Gillespie about Education Savings Accounts, the next big push in school reform.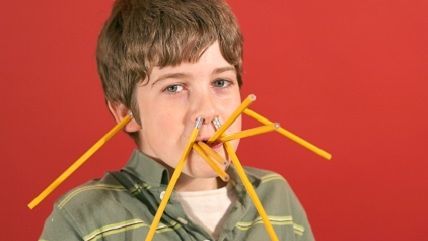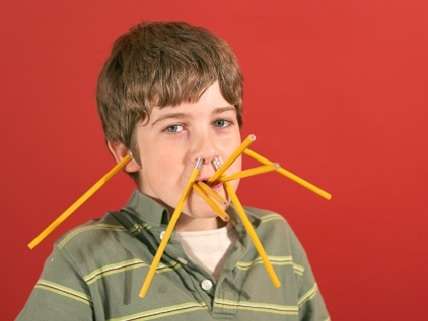 School choice is flourishing in America, with millions of kids now using vouchers to attend private schools, going to publicly funded charter schools, benefiting from open-enrollment policies, being schooled at home, and more. President Donald Trump is full-throated in his support of choice, recognizing National School Choice Week in a proclamation:
Because the education of our young people is so important, the parents of every student in America should have a right to a meaningful choice about where their child goes to school.

By expanding school choice and providing more educational opportunities for every American family, we can help make sure that every child has an equal shot at achieving the American Dream. More choices for our students will make our schools better for everybody.
Trump's pick for Education Secretary, Betsy DeVos, is controversial precisely because she is an activist for charters and other forms of school choice.
What are the forces that are driving the acceptance of choice programs, does choice increase student performance, and are traditional public schools being left behind? These are some of the questions I put to Lisa Snell, the director of education research at Reason Foundation, the nonprofit that publishes this website. Snell is one of the architects of the reform that's known as the "weighted student formula," in which education dollars follow a particular student to whatever school he or she attends (extra dollars are added for students with learning problems and other issues). Not only does the weighted student formula give more control and options to students, it also allows for an end-run around conventional school districts, which often soak up huge amounts of per-pupil funding before it reaches the classrom—or a teacher's paycheck.
In this lively conversation, Snell explains the growing appeal of Education Savings Accounts (ESAs), which allow parents to spend money on a wide variety of educational services and hyper-personalize their children's education.
For a comprehensive list of school choice trends compiled by the sponsors of National School Choice Week, go here.
Produced by Ian Keyser.
Subscribe to the Reason Podcast at iTunes and never miss an episode. Click below to listen now at SoundCloud.
Subscribe to our YouTube channel.
Subscribe to Reason magazine for just $15 a year!
National School Choice Week runs from through January 28. Over 21,000 events involving almost 17,000 schools from all 50 states will take place over the coming days. Go here to get more information about events and data about how increasing school choice—charters, vouchers, educational savings accounts, and more—is one of the best ways to improve education for all Americans.
As a proud media sponsor of National School Choice Week, Reason will be publishing daily articles, podcasts, videos, interviews, and other coverage exploring the ways in which education is being radically altered and made better by letting more people have more choices when it comes to learning. For a constantly updated list of stories, go to Reason's archive page on "school choice."