Roy Choi and the Next Street Food Revolution
Popular chef wants to bring healthier choices to the inner city with new restaurant LocoL.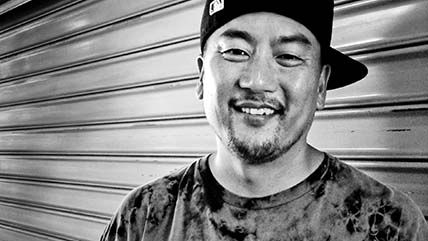 Roy Choi is known to many as the man who started the food truck movement with Kogi BBQ, a Los Angeles taco truck that brought the Korean Mexican taco to the masses.
What made Kogi popular was Choi's ability to blend different flavors—a talent he credits to his upbringing on the streets of LA.
"I'm an immigrant here in this country," says Choi. "My parents came over here without much and we had to hustle and we moved a lot and we did a lot of different things to survive."
Choi has not only survived, but has thrived since finding his calling with street food. He now is involved with over half-a-dozen restaurants, has written a New York Times bestselling memoir titled L.A. Son: My Life, My City, My Food, and is considered one of the top chefs in the world.
His next project is focused on taking the ideals of street food and using them bring healthier food choices to low income neighborhoods. He's partnered with Michelin star chef Daniel Patterson to create LocoL—a new restaurant in the heart of South Central Los Angeles.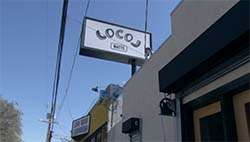 "We're in Watts. We're right in the heart of the Jordan Downs projects," states Choi. "The best picture I could paint is a place filled with history, love, smiling faces, and beautiful people."
Watts has never fully recovered from the 1965 riots that left the neighborhood in ruins—and over 50 years later economic hardship continues to define the area. Today 40 percent of residents live below the poverty line and Los Angeles' Health Atlas shows Watts residents have the lowest life expectancy rates in California.
Choi hopes that LocoL can begin to reverse this trend by serving up healthier fast food with a menu that includes classics like burgers and tacos, but also lighter options like tofu bowls and fresh green juice.
"What you see is fast food," states Choi. "That way anybody who walks through these screen doors when they look at the menu I want them to have almost an instinctual reaction to it."
Choi's motivation for opening LocoL is to combat food deserts—which are areas that lack access to fresh produce and grocery stores. But several studies have questioned the existence of these food deserts and their link to poor nutrition. Researchers say that its not that people don't have access to fresh fruits and veggies, it's just that they don't want to eat it.
But Choi's argument is that it is more of a mental hurdle than a question of access. When speaking to fellow chefs at the MAD Symposium—an event held by a Danish non-profit in Copenhagen—he said that he wasn't looking to change the way people make decisions, he just wanted to provide them more choice.
"Food is only the beginning. Food was the fastest thing that we could affect and it was the one area that we could slide into because everyone has to eat. But really it's the tip of an iceberg of a larger discussion," Choi states.
He's optimistic that change can happen based on his experience with the food truck revolution—which democratized the dining experience by giving chefs a low cost model to bring their culinary creations to a larger customer base.
"I'm really proud of what we did," states Choi. "We got to tell our own stories and then those became things that everyone was attracted to for their own reasons. It's almost like they were being held back and now those voices are heard and those flavors and those trucks are roaming throughout the country and anyone and everyone can express themselves."
Choi says that he doesn't expect LocoL to change the neighborhood overnight, but hopes that by creating a chef-driven restaurant he can draw attention to the area and begin a dialogue.
"I already lived through the food truck revolution. In my lifetime in the last seven years I've seen peoples' whole lives changed—whole neighborhoods, whole industries," says Choi. "If this is successful then what happens is it's not just us. Then you have real estate developers. Then you have investors. Then you have politicians all looking at these communities that they've completely abandoned and coming back."
Choi continues, "That can give jobs out to the community. And then all of a sudden we create a whole other economy within the economy."
Approximately 10 minutes.
Produced by Alexis Garcia. Camera by Alex Manning, Paul Detrick, and Zach Weissmueller. Music by 6th Sense, BOPD, and The Silent Partner. Photos and additional footage courtesy of Roy Choi and LocoL.
Scroll down for downloadable versions, and subscribe to Reason TV's YouTube channel for daily content like this.