U.S. Universities Will Be Able To Sponsor Refugees
Admitting students to America as refugees provides resettlement in America, overcoming the need for an F-1 visa and the challenge of travel documents.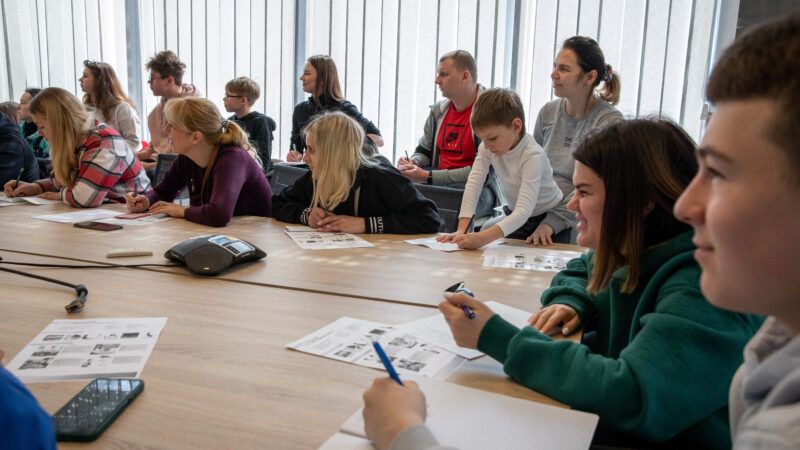 (Photo 244142117 © Tolgaildun | Dreamstime.com)
The U.S. Department of State announced good news for those who care about refugees and would like American college students to engage in more productive activities than protesting campus speakers or signing statements on controversial topics. Under a new policy announced in July 2023, Welcome Corps on Campus will allow U.S. universities and college students to sponsor refugees, helping them enroll in classes and navigate life in a new country.
In January 2023, the Biden administration announced Welcome Corps to permit Americans to become private sponsors of refugees. It is fair to say the Trump administration would not have championed such an initiative. White House immigration chief Stephen Miller told Cliff Sims, a Trump communications aide, that "I would be happy if not a single refugee foot ever again touched American soil." U.S. refugee admissions plummeted 86% between FY 2016 and FY 2020 under Trump, according to George Mason University economics professor Michael Clemens.
U.S. immigration law presents an imposing obstacle for most young people living in refugee camps hoping to pursue a U.S. college education. To obtain an F-1 visa, international students must demonstrate they will pay for school and maintain a residence abroad they do not intend to abandon after completing their studies. Miriam Feldblum of the Presidents' Alliance on Higher Education and Immigration says there needs to be more explicit language that acknowledges refugee students cannot intend to return to a home country until a conflict ends or conditions normalized. Even under guidance issued in December 2021, international students must still show an intent to depart the United States, notes former U.S. Citizenship and Immigration Services (USCIS) chief counsel Lynden Melmed.
At a Georgetown University event in September sponsored by the Welcome Corps on Campus consortium, Rosie Hughes, formerly with the United Nations High Commissioner for Refugees, told the story of a refugee from Zimbabwe who received a special exception to travel without a passport. He spent three harrowing days in detention in South Africa before high-level interventions freed him and permitted his travel to a U.S. university.
 Admitting students to America as refugees provides resettlement in America, overcoming the need for an F-1 visa and the challenge of travel documents. Under U.S. law, a refugee typically adjusts to permanent residence (a green card) a year after entering. Five years later, they can apply to become U.S. citizens.
By sponsoring refugees, universities will ensure that education and living costs are covered for at least a year. The private sponsor group can help raise funds or assist refugees in obtaining additional aid. State Department officials note only 6% of refugees outside their countries have a chance to attend college, a significant loss of human potential.
Students from Kenya and Jordan will be the first refugees admitted under Welcome Corps on Campus, starting in the fall of 2024, according to Julieta Valls Noyes, assistant secretary of state for population, refugees, and migration. Noyes expects the program will eventually allow universities to refer specific students, who must meet the refugee standard and pass background screenings.
Some may wonder if refugees from different parts of the world can integrate into American society and participate in a modern market economy. New research shows those fears can be put to rest. Refugees possess an overwhelming desire to succeed and support their families.
In recent research from the National Foundation for American Policy, where I work, labor economist and senior fellow Mark Regets examined over 30 years of data on refugees and found that earnings for refugees increased by 70 percent in the 10 years after arriving in the United States. That compares to 25 percent for U.S.-born workers. Iraqis who came to America between 2005 and 2009 experienced real earnings growth of 127 percent over the next decade.
Refugees often start life in the United States with relatively low incomes that rise rapidly because they find niches in the labor market and invest in their education and ability to speak English. Regets found that the percentage of Ethiopians who arrived in the United States between 1985 and 1989 with a bachelor's degree rose from 17 percent in 1990 to 45 percent by 2000. More than 83 percent of refugees coming to the United States between 1985 and 2009 spoke English a year or more after arrival, increasing to 92 percent 10 years later. Incarceration rates for refugees are extremely low (0.2 percent for refugees vs. 1.3 percent for U.S.-born). 
Jacquelyn Pilch, who runs Welcome Corps at the State Department, expects U.S. students will be the biggest winners of private refugee sponsorship. She believes the program will expose them to different lives, cultures, and hardships. 
At the Georgetown event, Pilch told her experience in graduate school at Tufts volunteering to help a recently arrived Sunni Muslim translator for U.S. forces in Iraq. She said the student volunteers wanted to do something for the family around the holidays but "didn't want to offend them" and "agonized" over a gift due to respect for "sensitivities." They settled on "dull" gift cards for the Boston T (transit). "We went over to their apartment to drop them off before we all left for the holidays, and we walked in, and they had a giant Christmas tree in their living room with rainbow lights. Laughing, we said, 'What's the Christmas tree doing here?' They said, 'Well, everyone around us is doing it, and we just wanted to see how it felt.'" 
Pilch said volunteering to help refugees had a lasting impact on her and fellow students at Tufts. She wants other American students to have those experiences, too. American students also could support the young people transitioning to new lives. 
Under Uniting for Ukraine, the Biden administration allowed Americans to sponsor Ukrainian parolees financially, a unique policy initiative. Americans have stepped up, allowing over 270,000 Ukrainians fleeing Russia's invasion to be paroled into the United States.
Critics have roasted the Biden administration's government-centered approach to trade, antitrust, and investment. The administration's focus on empowering individual Americans to sponsor and help refugees could be its best policy.