Review: In Baby J, John Mulaney Contends With His Post-Rehab Image
What happens when a "wife guy" divorces his wife?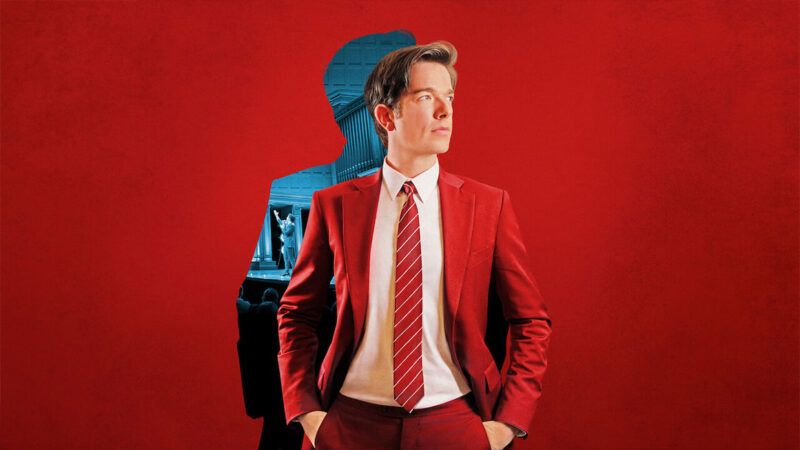 (Baby J/Netflix)
Comedian John Mulaney shot to fame as a clean-cut "wife guy." His extremely online teenaged fans in particular had an almost ravenous fixation on the comedian. When Mulaney went to rehab, divorced his wife, and announced he was expecting a son with actress Olivia Munn, internet controversy raged for weeks.
In Baby J, Mulaney's first stand-up special since 2018, he attempts to contend with this radically new image, weaving farcical stories about his drug problem and his lifelong, clawing desire for attention. The whole routine is delivered with his trademark auctioneer-like pace (which he slyly implies might have arisen from cocaine abuse). It's not always clear how much we can believe.
"As you process and digest just how obnoxious, wasteful, and unlikeable that story is," Mulaney says at one point, "just remember, that's one I'm willing to tell you." This new ambiguous atmosphere around the formerly sweet and relatable comedian is a big part of what makes Baby J work. Mulaney must now hold his audience at arm's length—and for the first time, we're in on the joke.