U.S. Finally Ends Federal COVID-19 Vaccine Mandate for Travelers, Employees, Head Start
The last vestiges of the Biden administration's pandemic mandates are disappearing on May 11.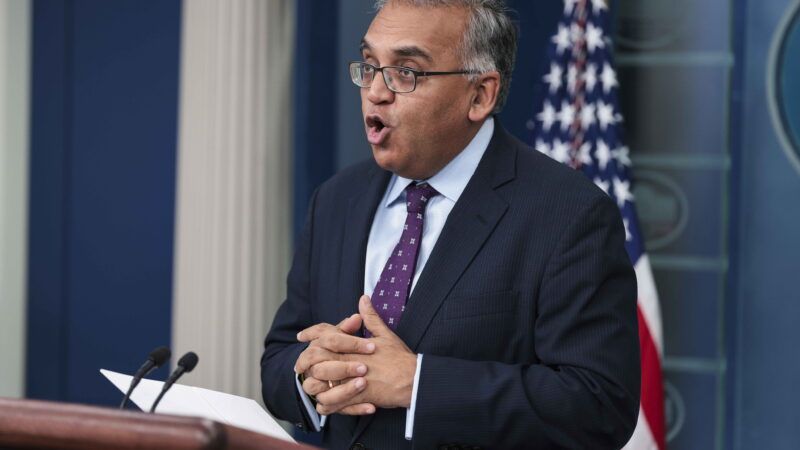 At long last, the U.S. federal government will end the COVID-19 vaccine mandates for international travelers, federal workers, Head Start employees, and the healthcare industry. The mandates will expire on May 11, the date that President Joe Biden has designated as the formal end of the COVID-19 public health emergency.
While the Supreme Court previously struck down Biden's mandate requiring 80 million private sector employees to get vaccinated, the justices left intact the mandate for some federal employees and healthcare workers. A vaccine mandate was also still on the books for teachers who participate in Head Start, the federal preschool program, though an earlier court ruling had technically voided it.
U.S. citizens may return to the country even if they are not vaccinated, but the federal government has continued to prohibit unvaccinated non-citizens from entering the U.S. Most notably, this policy prevented international tennis star Novak Djokovic from participating in the Miami Open.
Now these policies—some of the last vestiges of the federal government's emergency pandemic powers—will finally come to an end. On Monday, White House COVID-19 coordinator Ashish Jha made it official.
"While I believe that these vaccine mandates had a tremendous beneficial impact, we are now at a point where we think that it makes a lot of sense to pull these requirements down," said Jha.
That's a relief, though it's coming far too late. We did not suddenly arrive at a point where getting rid of vaccine requirements makes sense; in fact, we are well past it.
To the extent there was any justification for COVID-19 vaccine mandates, it rested on the assumption that the vaccines were not merely protective of severe disease and death, but actually prevented the spread of the virus. When public health officials made their case for vaccine requirements, they did so according to the theory that vaccinating Person A would substantially reduce the likelihood of Person B catching COVID-19. Biden wrongly declared that "you're not going to get COVID-19 if you have these vaccinations." (He later tested positive, despite being vaccinated.) Mandates were intended to "stem the flood of infections," The New York Times reported in September of 2021.
But by then, it was already becoming clear that no societal level of vaccination would eliminate the virus. The vaccines have appreciably reduced the risk of severe infections, particularly among the elderly and other vulnerable groups, but do not substantially prevent infection itself. The overwhelming majority of Americans have had COVID-19 at least once, whether they were vaccinated or not. The vaccines may reduce the severity of symptoms, and a jab appears to offer temporary protection—much like so-called natural immunity after recovering from the disease. But COVID-19 has proven itself quite capable of evading protection, which is why many people have contracted it multiple times.
The federal government should have left the choice to get vaccinated to the people themselves. At the very least, an expansive vaccine mandate ought to have been debated by legislators, not forced on Americans via a presidential declaration. But Biden declined to recognize these limits on his power, and instead attempted to intervene in private medical decisions. So much for "my body, my choice."
The vaccine mandate was a major violation of individual rights, and the justification for it—a lasting, substantial reduction in transmission—turned out to be seriously flawed. Good riddance to an illiberal policy.