Disney Sues Ron DeSantis, Claiming 'Targeted Campaign of Retaliation'
The lawsuit says Disney has been subject to "a targeted campaign of government retaliation—orchestrated at every step by Governor DeSantis as punishment for Disney's protected speech."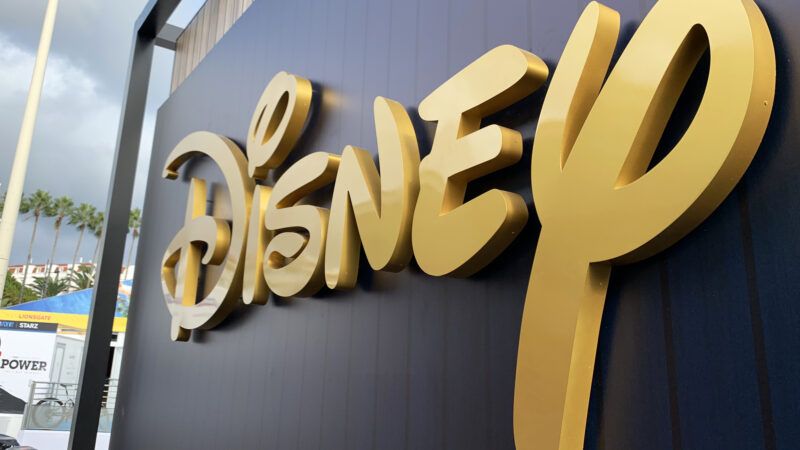 (Ryan Simpson/Dreamstime.com)
The ongoing vendetta between Florida Gov. Ron DeSantis and Disney escalated yet again today when Disney filed a federal lawsuit accusing DeSantis of unconstitutional retaliation against the entertainment behemoth for protected speech.
In a lawsuit filed in the U.S. District Court for the Northern District of Florida, Disney says it has been subjected to "a targeted campaign of government retaliation—orchestrated at every step by Governor DeSantis as punishment for Disney's protected speech," which "now threatens Disney's business operations, jeopardizes its economic future in the region, and violates its constitutional rights."
DeSantis, who is widely expected to run for the 2024 GOP presidential nomination, has made his high-profile feud with Disney one of the centerpieces of his "war on woke," which also included unconstitutional bills prohibiting private companies from mandating diversity training and efforts to remold public universities to fit his brash, conservative ideology.
"We are unaware of any legal right that a company has to operate its own government or maintain special privileges not held by other businesses in the state," DeSantis communications director Taryn Fenske says in a statement to Reason, responding to news of the suit. "This lawsuit is yet another unfortunate example of their hope to undermine the will of the Florida voters and operate outside the bounds of the law."
The 77-page complaint details the DeSantis administration and Republican-controlled state legislature's efforts to punish Disney, which began after former CEO Bob Chapek publicly criticized Florida's so-called "Don't Say Gay" law last year.
DeSantis responded by asking the state legislature to repeal Disney's special tax status and revoke the company's authority to operate its own local government, known as the Reedy Creek Improvement District (RCID), which covers more than 25,000 acres in Central Florida. The legislature quickly obliged the governor.
"You're a corporation based in Burbank, California, and you're going to marshal your economic might to attack the parents of my state," DeSantis said when he signed the resulting legislation last April. "We view that as a provocation, and we're going to fight back against that."
Last fall, the legislature passed a bill allowing DeSantis to take over the RCID board with hand-picked appointees, one of whom said that homosexuality was "evil" and caused by drinking tap water.
But the Disney-controlled RCID board passed an 11th-hour agreement stripping the incoming appointees of most of their powers before they could be seated.
DeSantis and the legislature fired back again this month, crafting a bill that would void the RCID development agreement.
In its lawsuit, Disney argues the DeSantis-controlled board has no right to abrogate its contract with the RCID and asks the court to enjoin Florida from enforcing both laws. It also claims First Amendment and due process violations.
"Disney finds itself in this regrettable position because it expressed a viewpoint the Governor and his allies did not like," the lawsuit says. "Disney wishes that things could have been resolved a different way. But Disney also knows that it is fortunate to have the resources to take a stand against the State's retaliation—a stand smaller businesses and individuals might not be able to take when the State comes after them for expressing their own views. In America, the government cannot punish you for speaking your mind."