To See the Country, Road Trips Are the Only Way to Go
When you meet folks in their natural environment, it's easier to appreciate their differences.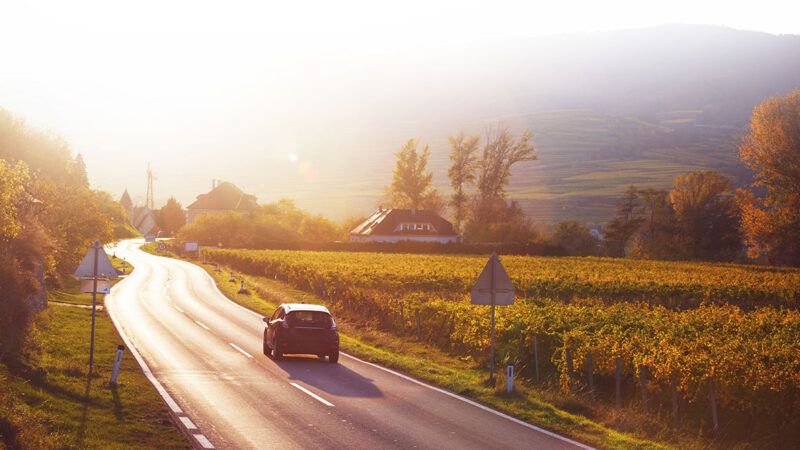 I am not an enthusiastic air traveler. Bustling through airports, getting probed by security, and standing in lines leave me cold. But road trips are different. While the transit time is longer, opportunities to get off the beaten path make it worthwhile. I see places and interact with people and cultures that I otherwise tend to miss, rediscovering how far you can go and how much you can experience without leaving the United States.
So when my son said he wanted to tour the Kansas State University campus after receiving an admission offer, we threw our luggage and a case of bottled water in the car and hit the highway.
One attraction of traveling at the speed of a car is the transitions. Arizona's Meteor Crater, Two Guns, and Painted Desert give way to New Mexican pueblos, then farm towns. Midwestern wheat fields replace Western ranches. Mesas and red rocks become open plains where oil derricks and grain elevators are the only features rising above endless miles of flatness.
That flatness poses an unexpected challenge when you're accustomed to pulling into an arroyo for relief after hours of tossing empty water bottles into the back seat. When there's nothing to step behind, roadside privacy is elusive. Fortunately, our nation's truck drivers long ago solved that challenge: There is nothing you can't do if you don't mind doing it in public. Not that a rural Kansas roadside is all that public.
Eating on the road can also be a challenge. For basic sustenance, Anthony and I relied on Subway sandwich shops, which offer the same reliable fare at every location. While not exactly a sample of local cuisine, they didn't leave us regretting lunch when we returned to clocking miles.
We made time for more interesting meals, from the green chiles of New Mexico to the beef of Kansas. Salads were curiously difficult to come by in the college town of Manhattan, Kansas, although we had no complaints about the burgers and barbecue. The best breakfast we had was at Charlie's Spic and Span in Las Vegas, New Mexico. I ate entirely too much chorizo, eggs, and papitas, mopped up with a flour tortilla. Anthony's teenaged metabolism granted him leeway to devour a chile verde breakfast burrito the size of his head.
Las Vegas stood in for Calumet, Colorado, during the filming of the 1984 Cold War classic Red Dawn. The headquarters of the invading commie forces in that movie was an old Harvey hotel, the Castañeda, built in 1899 for railroad passengers. It has since been acquired and skillfully refurbished by the same outfit that restored La Posada in Winslow, Arizona.
Not all roadside refuges come with so much history, but they charm in other ways. In Springer, New Mexico, the owner of the Broken Arrow Motel lived off-site and left the door to our room unlocked so we could let ourselves in. When he stopped by later to hand over a largely ceremonial key, we ended up chatting about kids and college. It turned out his daughter is in Virginia, where she went to study biology and settled after getting married.
In Manhattan, the boutique Bluemont Hotel placed us across the street from the Kansas State University campus. Exploring Aggieville's college-centric bars, restaurants, and shops, walking the streets, and meeting people were as important as touring the school's impressive engineering facilities.
"I can definitely see myself here," Anthony told me after a day of viewing classrooms and sharing notes with other potential students. That made the trip right there. Well, that and the Red Dawn connection.
In contrast to airport excursions, which often feature friction and even confrontations, our trip was entirely pleasant. When you meet folks in their natural environment after hours of changing scenery, it's easier to remember just how big the world is and to appreciate that many of its inhabitants are perfectly happy living differently from the folks down the road. And there's no reason they shouldn't be.
As it turned out, the greatest source of stress was the frequent reminder that my son changes lanes like he's afraid of missing a sharp turn. Fortunately, that's a travel hassle that can be fixed.