A Historic Refugee Crisis Miscast As a Border Emergency
Providing legal ways to work or seek protection in America is the only viable way to reduce illegal immigration.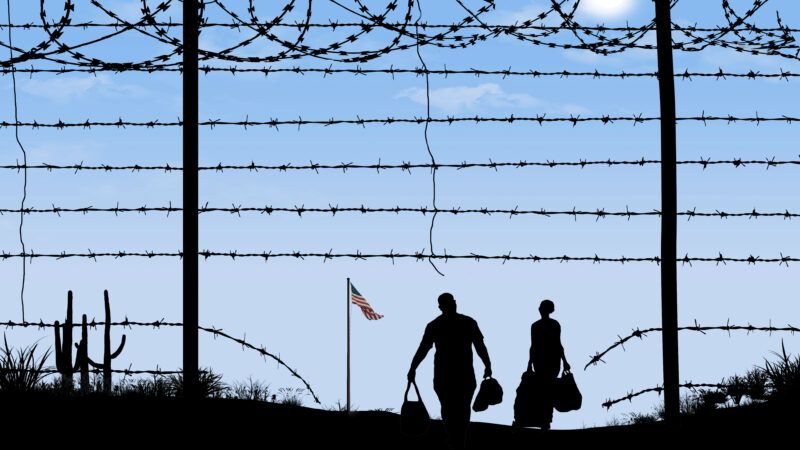 (Photo 186902785 © Robert Goebel | Dreamstime.com)
President Joe Biden's administration has made mistakes on immigration policy, but not the ones its critics think. Recent actions, including a parole program for individuals from four countries, are promising and can help overcome the administration's twin errors: failing to frame the situation at the border as a refugee crisis and continuing some of former President Donald Trump's enforcement policies at the border.
The United States is experiencing a historic refugee crisis in the Western Hemisphere that has been cast as a "border crisis." An unprecedented economic collapse and widespread human rights violations caused more than 7.1 million Venezuelan refugees and migrants to leave their country since 2015, with many barely surviving and going to places other than the United States. Nearly 2 million Venezuelans have gone to Colombia and 1.3 million to Peru. Cubans and Nicaraguans have also fled their authoritarian governments in large numbers, and violent gangs are terrorizing Haitians.
The Biden administration shot itself in the foot by conceding to critics that immigration policy success would be measured by the number of Border Patrol "encounters" with migrants. Then, inexplicably, the administration guaranteed border numbers would be vastly inflated by continuing to use Title 42, an immigrant expulsion authority that has masqueraded as a public health order since March 2020. 
Many people mistakenly believe encounters are the same as "apprehensions," the longstanding Border Patrol statistic. That is not the case. Encounters encompass four different enforcement actions, including expulsions carried out under the Title 42 health authority. That authority was rarely used before March 2020. 
Title 42 has created inaccurate statistics because repeat border crossers generally have not been processed or faced legal consequences other than being returned across the U.S.-Mexico border. As a result, "The number of total encounters overstates the number of unique people attempting to cross the border," according to U.S. Customs and Border Protection (CBP). Many border crossers are Mexicans seeking work who attempt the northward journey multiple times, as jobs are plentiful in America, but legal work visas are scarce. Because ports of entry have been generally closed to asylum seekers due to Title 42, groups of people seeking protection entered the U.S. unlawfully and presented themselves to Border Patrol agents, further increasing the numbers.
If Title 42 had not been in effect, CBP apprehensions at the southwest border likely would have been about 1.2 million in FY 2021 and below 1.6 million in FY 2022, according to an analysis in an upcoming report by the National Foundation for American Policy (NFAP), of which I am the executive director. (The record for apprehensions was 1.64 million in FY 2000.) The NFAP estimates maintaining Title 42 resulted in approximately 471,000 more encounters at the southwest border in FY 2021 and about 627,500 more in FY 2022.
The Biden administration fell into the trap of letting its opponents define the terms of the debate. After Biden officials decided to stop using Title 42, the Supreme Court ordered the authority to stay in place while it waits to hear arguments on the standing of states trying to force the Biden administration to keep using Title 42.
Arranging care for asylum seekers would have been necessary even with a better metric. However, managing the humanitarian flow would have been easier if the Biden administration had allowed those seeking asylum to apply in an orderly, timed fashion at a lawful port of entry. The administration has tried to correct this with a phone app allowing individuals to receive scheduled appointments at a port. It remains to be seen whether enough people will be allowed to apply daily at ports of entry to make using the app a feasible alternative. Still, the idea is sound. However, less sound is a proposed regulation that would make most individuals ineligible for asylum if they don't apply at a port of entry.
Providing the legal means of seeking relief by at least partly opening ports of entry and recently establishing parole programs accepting up to 30,000 Venezuelans and others a month (with U.S. sponsors) has reduced illegal entry. "Encounters of Cuban, Haitian, Nicaraguan, and Venezuelan non-citizens attempting to cross the southwest border unlawfully has decreased drastically since President Biden announced an expanded parole program for these individuals," according to Department of Homeland Security statistics released yesterday. "Preliminary numbers from January show that encounters of Cubans, Haitians, Nicaraguans, and Venezuelans crossing unlawfully between ports of entry at the southwest border declined 97% compared to December."
More opportunities to work legally in the U.S. and implementing a broad Western Hemisphere refugee program would be reasonable additional steps. Treating the situation at the border as a refugee crisis shifts the focus to helping people.
Members of Congress and others who oppose the Biden administration's parole program raised no objections to the Trump administration dismantling the U.S. refugee program. They also have not advocated for any other legal way for people escaping oppressive governments to enter America. Without paths to enter lawfully, it is inevitable that more people will cross into the U.S. illegally.
Texas Attorney General Ken Paxton, joined by other Republican attorneys general, filed a lawsuit over the parole program with the same U.S. district judge who blocked another significant Biden administration immigration measure. While the parole program appears to be on sound legal grounds, by halting it for a year or more, the lawsuit could prevent a successful way of providing a legal path for those escaping oppressive conditions.
In addition, the parole program is part of an agreement with Mexico. "Mexico has agreed to accept up to 30,000 migrants each month from the four countries who attempt to walk or swim across the U.S.-Mexico border and are turned back," reports PBS. "[T]he U.S. can not easily send back people from those four countries for a variety of reasons that include relations with the governments there."
The Mexican government only accepted more expelled migrants after Biden implemented the parole program. If the parole program is blocked, more individuals would be released into the U.S. rather than returned to Mexico, which those filing the lawsuit would not want. This is a foreign policy tradeoff that should not involve state attorneys general. 
Critics of the increase in CBP encounters argue, without much evidence, that individuals would not come to America if U.S. immigration policy were harsher—in other words, if Biden were more like Trump.
Despite what his supporters assert, Trump's policies did not reduce illegal immigration or discourage people from applying for asylum. Pending asylum cases rose by nearly 300 percent between FY 2016 and FY 2020 (from 163,451 to 614,751), according to Syracuse University's Transactional Records Access Clearinghouse. Apprehensions at the southwest border (a proxy for illegal entry) rose more than 100 percent between FY 2016 and FY 2019 (from 408,870 to 851,508). Apprehensions fell for several months at the start of the COVID-19 pandemic, but by August and September 2020, apprehensions returned to the approximate level of illegal entry for the same months in FY 2019.
Providing individuals with legal ways to work or seek protection in America is the only viable way to reduce illegal immigration. Treating people humanely is not a sign of weakness. Allowing for orderly entry is a smart policy consistent with America's best tradition as a nation of immigrants and refugees.