Do Sinkholes Hate Cops?
A West Virginia police department is sinking.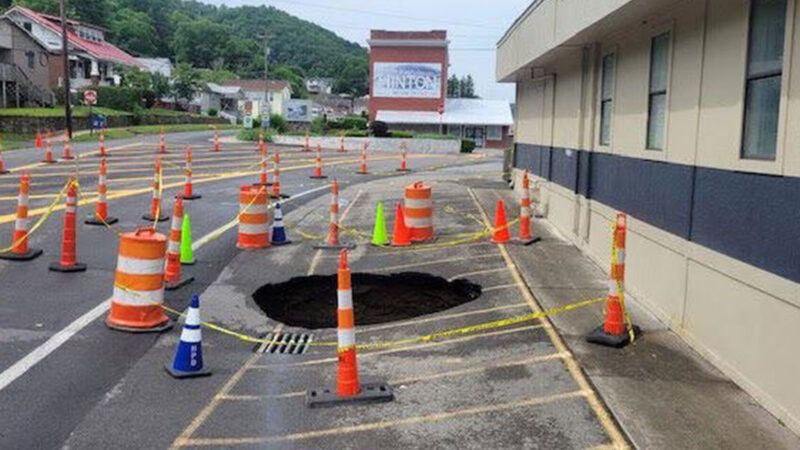 (Photos: West Virginia Department of Transportation)
The police department in Hinton, West Virginia, is falling into the Earth after water from Hurricane Nicole caused a nearby sinkhole to rapidly expand underneath the station. The sinkhole first appeared on Route 20 in June 2021. According to local station WBOY-TV, Hinton officials did not meet with state highway officials to discuss repairing the sinkhole until July 2022.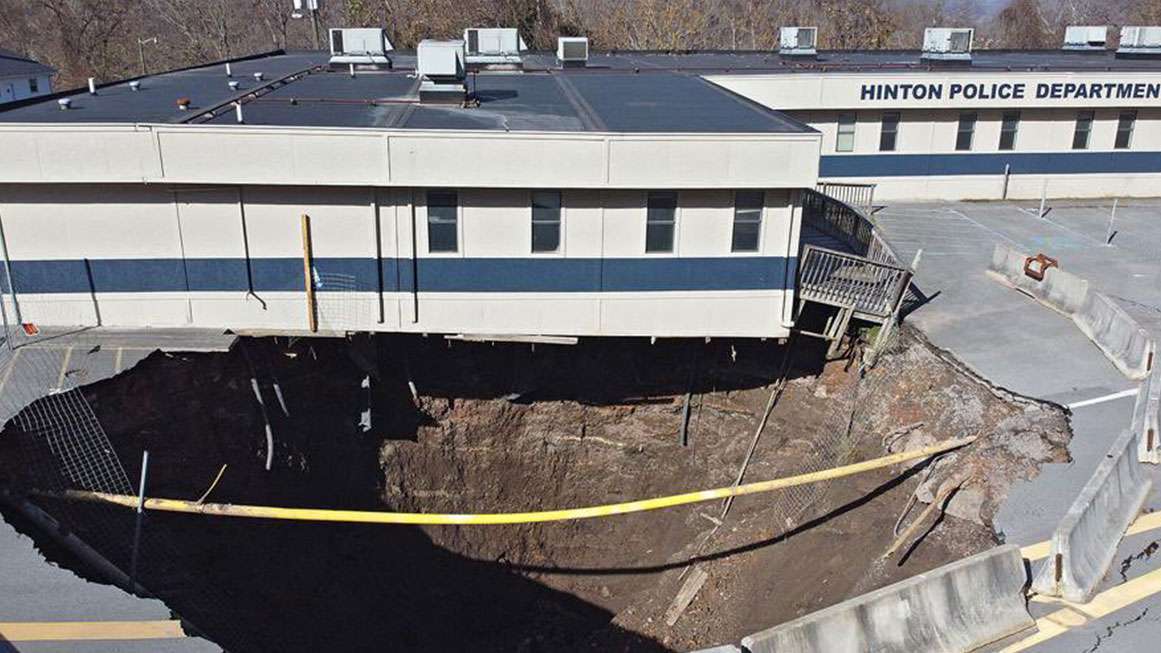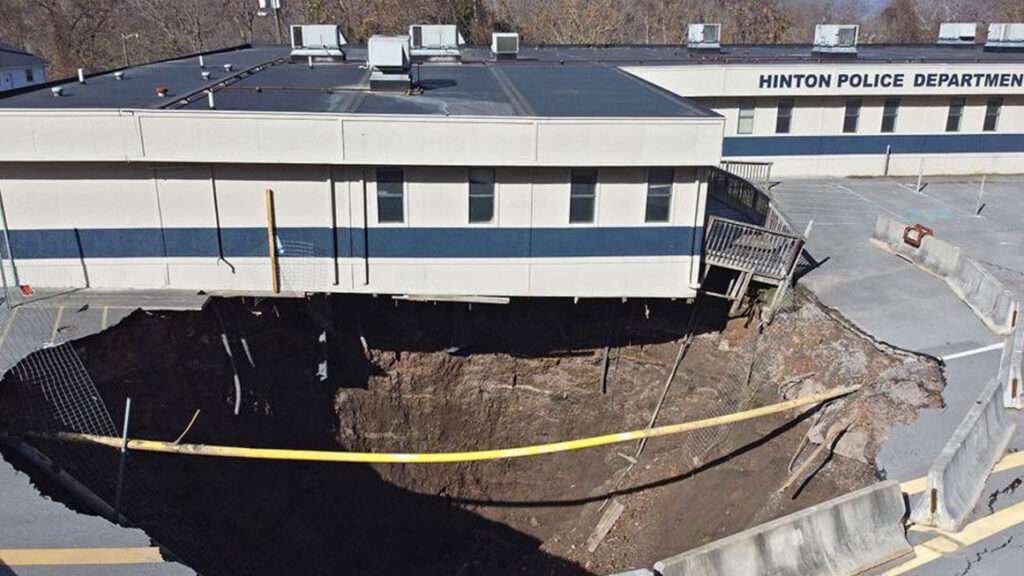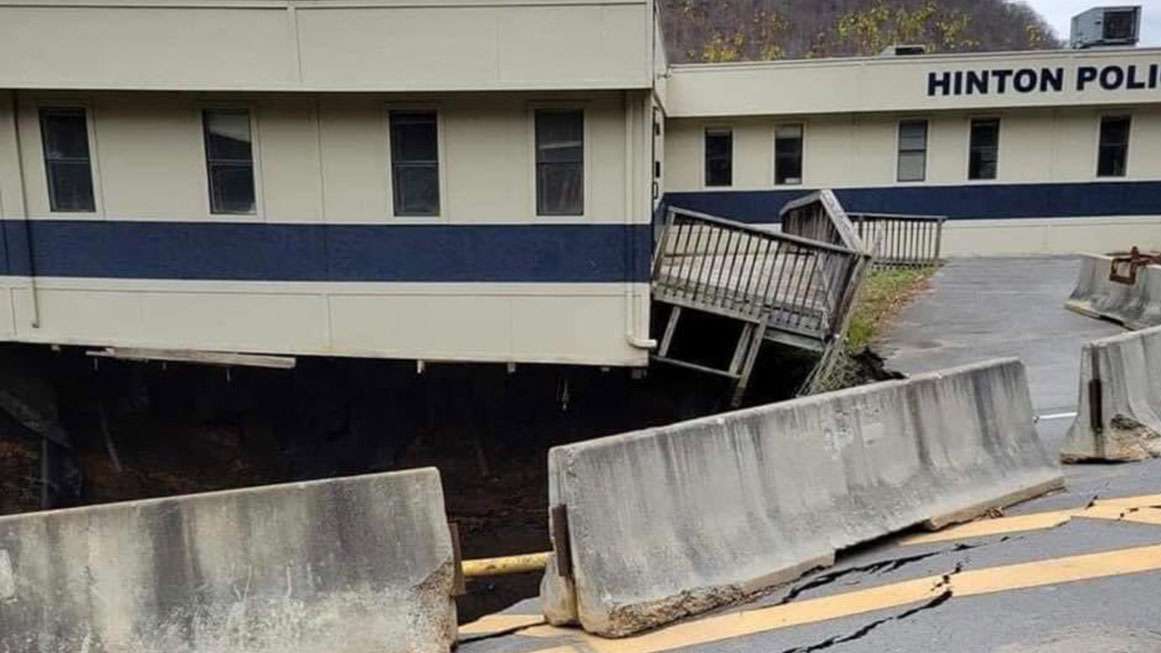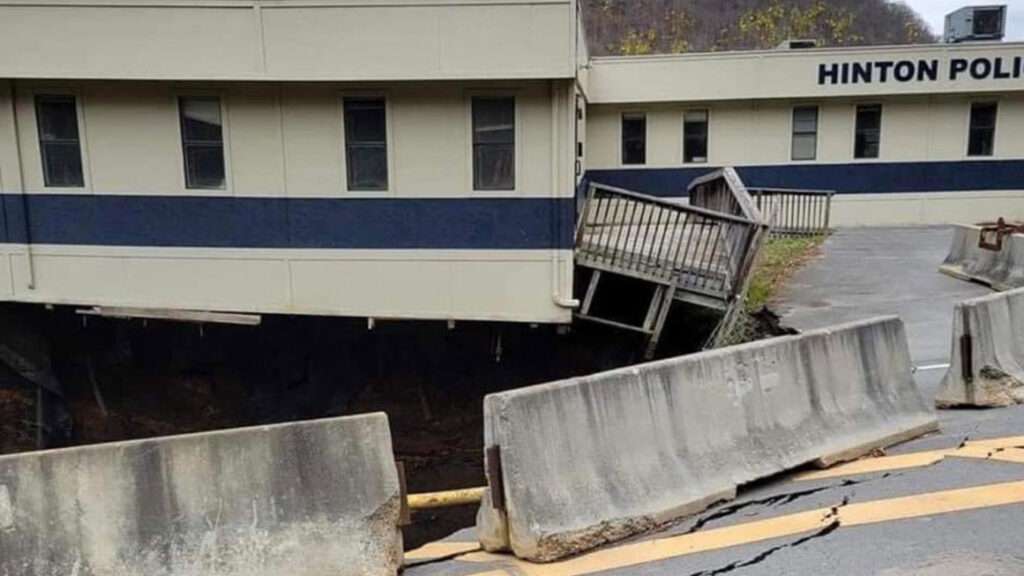 This article originally appeared in print under the headline "Do Sinkholes Hate Cops?".