Biden's Loan Forgiveness Plan Ultimately Means Higher Costs for Higher Ed
If political pressure to forgive debt can work once, why wouldn't it work again every five or 10 years?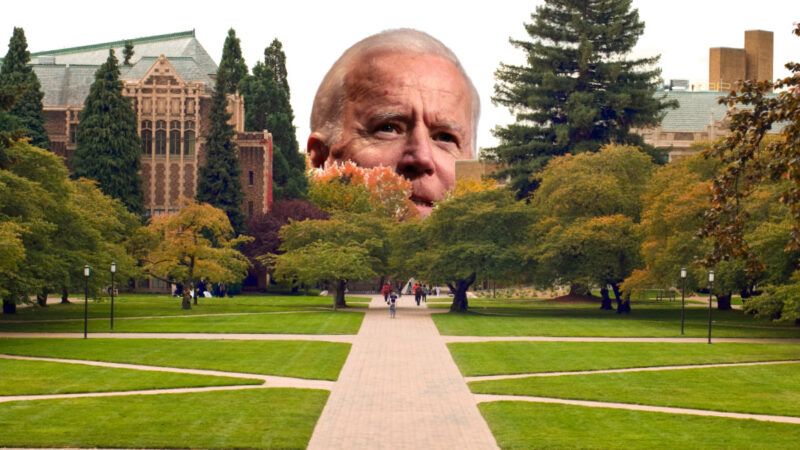 (Illustration: Joanna Andreasson; Source images: gregobagel/iStock, Gage Skidmore)
Subscribe Now
This article is currently available to Reason Digital subscribers only. If you are a Reason Digital subscriber, log in here. Or Subscribe to Reason Digital Now.
Your Reason Digital subscription gives you instant access to brand new Reason magazine content and 50 years of Reason magazine archives.