Seattle City Council Passes Rent Control by Another Name. Is It Legal?
New bills passed earlier this week require landlords to give tenants 180 days' notice before raising rents and pay relocation expenses to low-income tenants who move in response to rent hikes.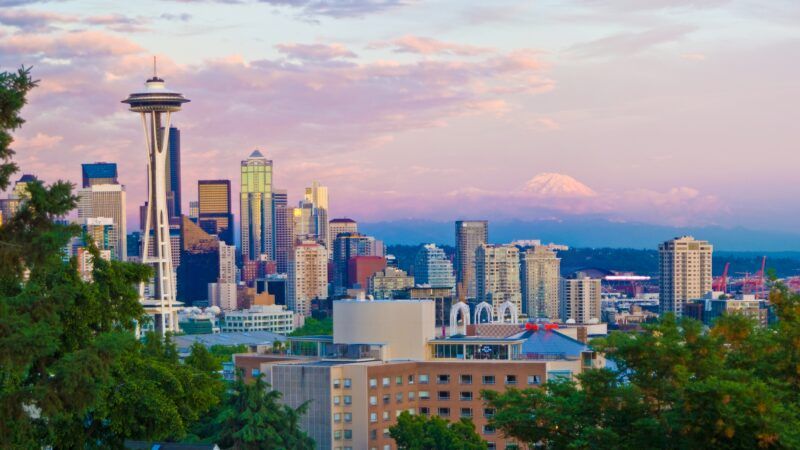 ( Louis Henault/Dreamstime.com)
The Seattle City Council might have found a clever way around Washington state's ban on local rent control policies. On Monday, it passed two bills that respectively require landlords to give generous notice to their tenants of any rent increases and to provide relocation expenses to low-income renters who do move in response to large rent hikes.
Current city and state law require landlords to give their tenants 60 days' notice of any rent increase. One bill passed by the council would increase that notification period to 180 days, likely the longest notification period in the country.
And if a low-income tenant decides to move in response to a rent increase of 10 percent or more, landlords will be obligated to provide them with "economic dislocation relocation assistance" equal to three months' rent, thanks to another bill passed by the council on Monday.
Both are the handiwork of Councilmember Kshama Sawant, a member of the Socialist Alternative party, who argues the twin bills are needed to protect tenants from a post-pandemic upswing in rents—and from capitalism more generally.
"Today's victories will benefit tens of thousands of renters in Seattle, who are facing skyrocketing rent increases from profit-hungry corporate landlords and the venture capitalists and big banks who are [fueling] a speculative bubble," said Sawant after the bills passed.
Landlords were less pleased with the bills' passage, arguing during public comment that they'd raise their costs of doing business and are, per the Seattle Times, tantamount to rent control.
That latter charge could open up the new bills to legal challenges.
Washington state law preempts municipal governments from enacting laws "which regulate the amount of rent to be charged" and instead reserves that power under the state government.
That law should preempt Seattle's 180-day notice requirement, says William Shadbolt, a board member with the Rental Housing Association of Washington's (RHAWA) Legal Defense Fund.
While the notification bill doesn't put a cap on rent increases, as rent control laws in Oregon and California do, it is limiting when a particular rent increase goes into effect. That is clearly a regulation on the "amount" being charged, he says.
The prior requirement that landlords give tenants 60 days' notice of rent increases was a standard set in state law, while the new 180-day notice requirement is unique to Seattle.
The relocation assistance bill could be vulnerable to a legal challenge as well.
Landlords in Portland, Oregon, sued their city government over a similar policy requiring landlords to pay relocation expenses to tenants who move in response to a 10 percent rent increase. They argued that this was clearly intended to deter landlords from raising rents beyond a certain level and thus banned by Oregon's preemption of local rent control laws.
That challenge was rejected at the county and appellate court levels. The Oregon Supreme Court held a hearing on the case earlier this year.
A recent Supreme Court decision striking down part of New York state's eviction moratorium could also pose a danger to Seattle's relocation assistance bill.
That decision, in the case Chrysafis v. Marks, invalidated a section of the moratorium allowing tenants to self-certify that they had suffered economic hardship, and thus were protected from eviction under the state law. That violated landlords' due process rights because it didn't give them an opportunity to contest tenants' self-declaration that they were protected by the moratorium, ruled the court.
Seattle's rent relocation assistance bill—which only covers tenants making up to 80 percent of area median income—likewise allows tenants to self-certify their income, and thus could be vulnerable to a similar legal challenge, says Shadbolt.
He says the RHAWA is currently reviewing the legislation to see if they'll file a lawsuit.
Sawant herself has described her bills as adding momentum for "a full renters' Bill of Rights, which includes citywide rent control with no corporate loopholes."
Both bills will now go to Mayor Jenny Durkan for her signature.