FDA Advisory Panel Votes Against Biden's Proposed Broad COVID-19 Booster Shot Rollout
It did recommend authorizing boosters for those over age 65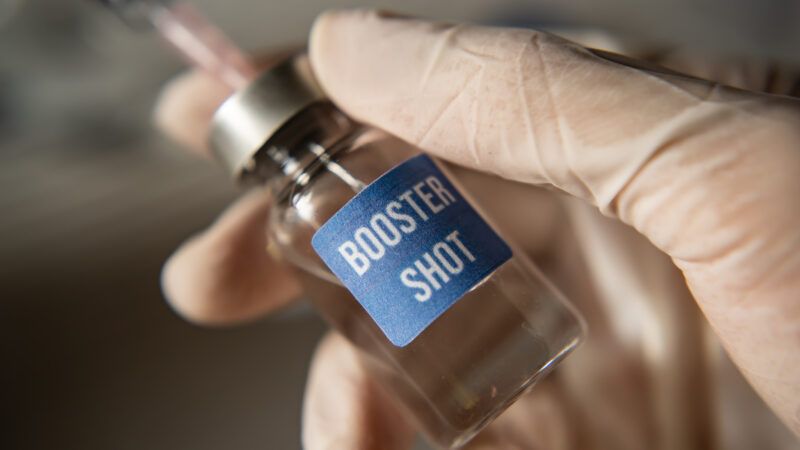 (Wachiwit | Dreamstime.com)
The Food and Drug Administration's (FDA) scientific advisory committee voted 16 to 2 against recommending booster shots for people who were inoculated with the Pfizer/BioNTech COVID-19 vaccine more than eight months ago. The FDA is not obliged to follow the panel's recommendations, but typically does so.
This is a big setback for President Joe Biden's plan announced back in August to roll out COVID-19 booster shots for most Americans beginning next week. The panel did recommend authorizing a booster shot for recipients of the Pfizer/BioNTech coronavirus vaccine who are 65 or older or are at high risk of severe cases of COVID-19.
The panelists opposed to a broader booster shot plan argued that most current evidence suggests that the vaccine remains effective at preventing severe cases of the illness. That's great, but why not use booster shots to protect people against mild cases of the illness and prevent the spread of the virus to other people? Israeli researchers provided evidence to the panel that the rates of severe disease were around 10-fold lower among those who received a third Pfizer/BioNTech shot compared to those who did not.
With respect to the need for COVID-19 booster shots, back in May, Moderna CEO Stéphane Bancel observed, "I think as a country we should rather be two months too early, than two months too late with outbreaks in several places."
Let's hope that the FDA advisers have not set us up for being two months too late.