Afghan Helpers Left Behind
Slow processing of SIV applications has led to an average wait time of three years and a backlog of roughly 18,000 primary applicants (and 52,000 family members).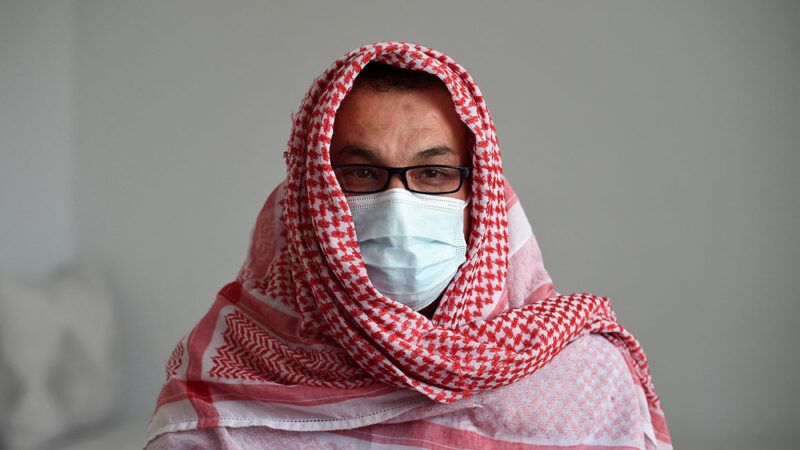 (Photo: Wakil Kohsar/AFP/Getty)
The long overdue withdrawal of U.S. troops from Afghanistan raises urgent questions about the fate of the Afghan interpreters, engineers, and other contractors who assisted U.S. troops during the last two decades: Will we invite them into the country they risked their lives to help, or leave them to the Taliban?
In 2006, Congress established an immigration pathway called the special immigrant visa (SIV) to get these helpers out of harm's way. But even Afghans with the highest commendations may be disqualified thanks to stringent requirements and human errors. Slow processing of the 14-step SIV application has led to an average wait time of three years and a backlog of roughly 18,000 primary applicants with 52,000 dependent family members.
Saberi—first name omitted for his safety—served as an interpreter with a U.S. private contractor for two years doing reconstruction and relief work. He applied for an SIV in 2014 after receiving death threats from the Taliban and other hostile parties. "If I had to stay in Afghanistan, it would put me totally in danger," he says. He diligently collected his application materials, including the required letter of recommendation from his supervisor, a New Zealander.
Years into the application process, Saberi learned that the letter couldn't come from a foreigner, even though they had both worked for the Americans. His supervisor tried to get an American to recommend Saberi but couldn't, despite the good relations Saberi says he enjoyed with American officers over the years. "We were so friendly and frank," he recalls.
With no clear path to the United States, Saberi fled Afghanistan with the help of smugglers. He hoped to reach Turkey with his family, but they were kidnapped and blackmailed into paying the equivalent of $3,000, wiping out his savings. They never reached Turkey and now live in a repressive country Saberi prefers not to name because of security concerns, where he works a simple job despite his highly educated background. He dreams of giving his family a chance "to be a part of the greatest nation of the world."
The SIV program has long been dysfunctional, and there have been many opportunities for the government to improve it, whether by consolidating redundant vetting steps or by improving the training of the officials who oversee the process. Evacuation by airlift, now the proposal favored by SIV advocates, is a last-resort solution, but it didn't have to come to this. Cases like Saberi's show that America had time to help our allies. The failure to do so will reverberate even after the last American soldier departs Afghanistan.