This Navy Veteran Was Deported Over a One-Time Marijuana Offense. After Nearly a Decade in Exile, He's Back in the U.S.
Howard Bailey spent years serving his country, supporting his family, and running two small businesses. Then he got kicked out of the country.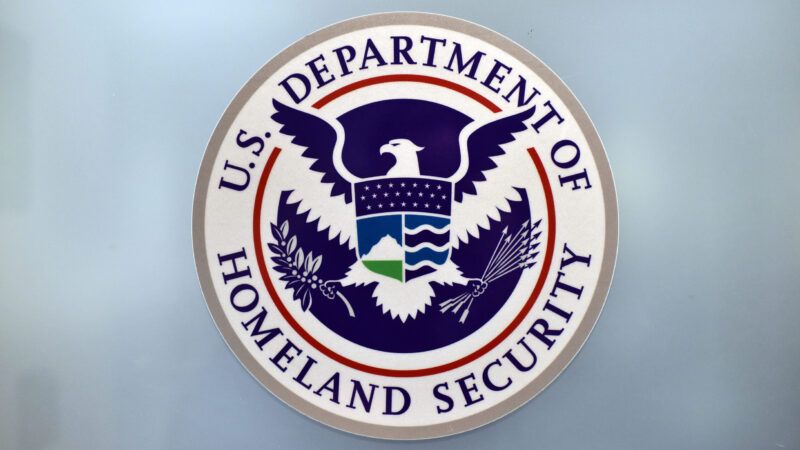 (Anthony Behar/Sipa USA/Newscom)
Howard Bailey came to the United States from Jamaica when he was 17. He served nearly four years in the Navy right out of high school, completing two tours in Operation Desert Storm and earning a National Defense Service Medal. But when it came time for Bailey—a lawful permanent resident—to apply for citizenship, his application was denied over a one-time marijuana offense.
What was already a devastating blow then turned into almost a decade in exile, with Bailey deported to a country he hadn't seen in 24 years. Last Wednesday, he finally won the fight to come home.
In 1995, shortly after returning to Virginia from his service in the Persian Gulf, he found himself in hot water. As Bailey wrote in a 2014 Politico feature, a neighbor asked if he could have some packages from New York sent to Bailey's home. Once they arrived, the man gave Bailey a drop-off address. Bailey loaded the boxes into his car, and the police stopped him during his drive. According to Bailey, "The boxes came from California, not New York, and were filled with marijuana. The cops had been tracking the packages."
Bailey said he'd never smoked marijuana and had no prior knowledge of the packages' contents. But with Virginia's strict drug laws, his lawyer suggested he take a plea deal. So he did 15 months in a state work camp and avoided going to trial. "No one—not the judge, nor the lawyer I'd hired—told me when I pleaded guilty to the drug charge that I was giving up my right to be a legal permanent resident of the United States," he wrote.
Unaware of the damage his plea had done, Bailey set to work rebuilding his life. He returned to his wife and two children. He started two small businesses. He built up wealth, bought a house, and took his family on vacations every year. When he applied to become a U.S. citizen in 2005, he disclosed the marijuana charge from one decade prior.
In 2010, Bailey's citizenship application was denied. Then his situation got worse: He woke up on June 10, 2010, to the knocks of Immigration and Customs Enforcement agents. "We're here to take you away," one agent said before removing him in front of his wife and children. He spent the next two years in immigration detention, then was deported to Jamaica in 2012. Bailey hadn't been to his home country since he was 17. At age 41, he had to rely on the help of distant cousins while his family struggled to stay afloat without him in the U.S.
In December 2017, Virginia Gov. Terry McAuliffe pardoned Bailey. It took Bailey's testimony before the U.S. Senate Judiciary Committee and a letter from Sen. Alex Padilla (D–Calif.) to the Department of Homeland Security for his immigration proceedings to be reopened. After those efforts, Bailey received humanitarian parole and was allowed to return. He came home last week for the first time in almost a decade.
"It's a joyous feeling today. I actually woke up in Virginia," Bailey said on a call hosted by the National Immigrant Justice Center this afternoon. "I'm still coming to grips that I'm actually home after fighting for so many years."
Bailey is by no means alone in this misfortune. From 2003 to August 2018, according to the Transactional Records Access Clearinghouse at Syracuse University, over 45,000 people were deported for marijuana possession. And according to immigration lawyers and advocates, U.S. Citizenship and Immigration Services has denied citizenship applications from immigrants who admit to using marijuana in states where it's legal. The agency requires that applicants have "good moral character." Even legally sanctioned behavior can come into conflict with such a subjective criterion.
Around 5,000 noncitizens enlist in the military every year, and an estimated 94,000 veterans do not have U.S. citizenship. Biden administration officials announced steps to support noncitizen veterans and service members in July, including allowing those who have been unjustly deported to return to the U.S. There are likely around 1,000 military deportees in 40 countries, and recourse for those wrongfully removed is difficult to come by. "Pardons by governors have paved the way for a few repatriations, though they can take years," The New York Times reports.
Though Bailey is extremely grateful for the chance to return home, his deportation left wounds that will take time to heal. On the call today, Bailey said his son is "locked up as we speak," having gotten into legal trouble over the years. "I understand," Bailey added. "He didn't have his father." As for his daughter, "there's a lot that still needs to be fixed" as well. She was young when her father was deported and didn't understand why he left.
"The fight is not over," said Bailey on today's call, surrounded by family. "I've got a lot more fighting to do."