Mexico and Israel Slowly Race To Legalize Pot
Uruguay legalized recreational marijuana in 2013, followed by Canada five years later. Two more countries will soon join their ranks.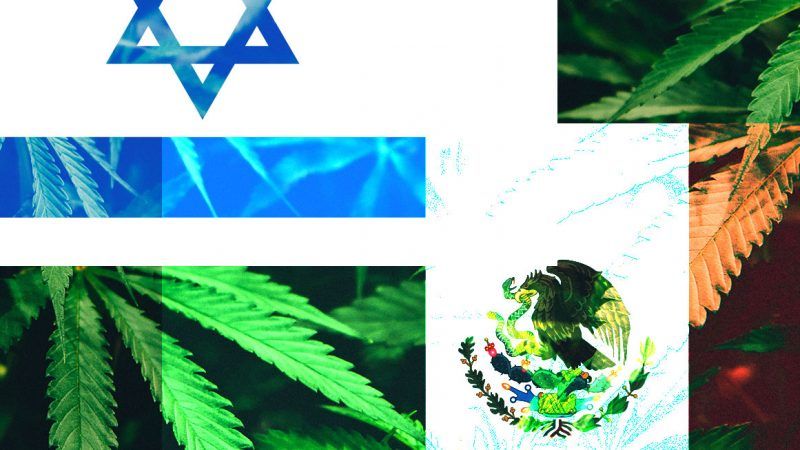 (Illustration: Joanna Andreasson, Source image: Wikipedia)
Subscribe Now
This article is currently available to Reason Digital subscribers only. If you are a Reason Digital subscriber, log in here. Or Subscribe to Reason Digital Now.
Your Reason Digital subscription gives you instant access to brand new Reason magazine content and 50 years of Reason magazine archives.