Mom Arrested for Leaving Kids Alone While Working Gets $165,000 on GoFundMe
"My mom used to have to do the same thing when we were young."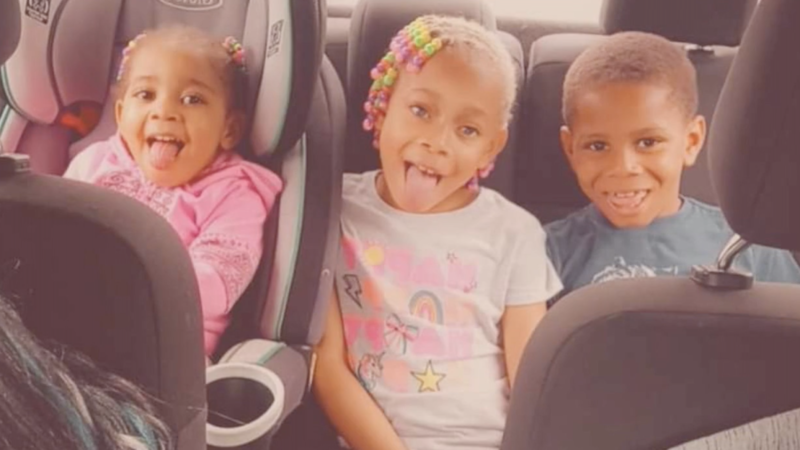 Shaina Bell, the 24-year-old Ohio mom arrested for leaving her kids in a Motel 6 room while she worked her evening shift at a Little Caesars, has something much better than a pizza to deliver now: A home for her kids, made possible by the $165,000 raised for her family in a GoFundMe campaign.
"A lot of people are saying hurtful things, but a lot of people are also being there for me and showing great support," Bell said in an interview with WKBN. As for the funds, "I'm just over appreciative to what's going on."
The story began on February 11, when cops knocked on the motel room door where Bell's daughter, 10, was home with her little sister, age 2. After the girl told the officers that her mom was working and she would be back by 10:00 p.m., they arrested mom on two misdemeanor charges of endangering her children. Then they threw her in jail. She was released on bail the next day, and her story quickly went viral.
Bell's mom, Danielle Hosey, launched the GoFundMe campaign after she started hearing that there were "people in the community that would like to send assistance to my daughter and her children." The funds are earmarked for them alone. The original goal was $5,000. Hosey wrote:
This campaign was created to help Shaina and her children raise the money they need in order to secure permanent and safe housing. Everything raised will go directly to establishing a safe and permanent home for Shaina, Faith, Jai'Sean and Jade.

"We understand that everyone has a story and we are grateful that you are listening to ours. From the bottom of our hearts we not only appreciate the financial contributions, but also the outpouring of support in the form of kind words and understanding.
There were two large donations. Cleveland Cavalier Javale Mcgee gave $5,000, and Pierre "Pee" Thomas, co-founder of Quality Control Music (who also seems to do some cool stuff on the side), gave $10,000.
But there were also many donations of $10 or sometimes even $5, seeming to represent a whole lot of people saying: I don't have a lot either—and I understand.
Many commenters reminisced about how young they had been when their moms left them to go to work, and how this was not neglect. As Thomas, the $10,000 donor, wrote on Instagram: "My mom used to have to do the same thing when we were young, not cause of abandonment issues, it's because people can't afford child care working at a pizza shop. She wasn't hanging out at a club. She was at work."
Right now Idaho, Oklahoma, Nevada, South Carolina, and Texas are considering "Reasonable Childhood Independence" bills endorsed by Let Grow, the nonprofit I run. These bills ensure that parents who don't supervise their kids 24/7—whether by choice or circumstance—will not be considered guilty of neglect unless there is obvious danger to their kids that they consciously or recklessly ignore. The law expressly protects the right of children to be unsupervised when they are mature enough to be trusted, as Bell's daughter plainly was.
"It's time to stop punishing parents in the name of protecting children," said Let Grow's Legal Consultant, Diane Redleaf, a children and families advocate who has worked for decades to make sure poverty is not mistaken for bad parenting. "Reasonable independence for children isn't neglect. It's time to make clear what true neglect actually looks like, so that families can look to the law and the authorities enforcing it to protect the sanctity of their homes—even when those homes happen to be a Motel 6."