Ajit Pai on What the FCC Has Done Right
Pai has focused on taking a market-based approach to regulating the nation's always-evolving telecommunications industry, with great success.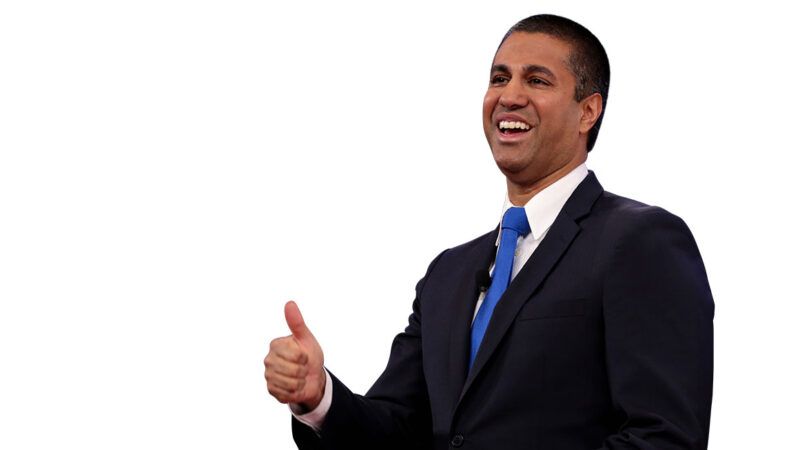 Subscribe Now
This article is currently available to Reason Digital subscribers only. If you are a Reason Digital subscriber, log in here. Or Subscribe to Reason Digital Now.
Your Reason Digital subscription gives you instant access to brand new Reason magazine content and 50 years of Reason magazine archives.