Poll: Americans Worry COVID-19 Vaccine Approval Is Politicized
67 percent say they would get vaccinated as soon as an inoculation becomes available.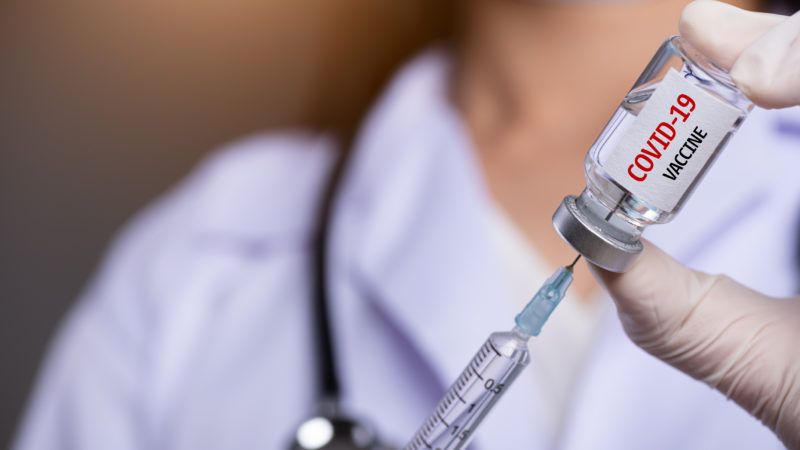 (Siam Pukkato/Dreamstime)
According to new survey by the Harris Poll and the invaluable health news website STAT, a majority of Americans are concerned that the White House might pressure the Food and Drug Administration (FDA) into prematurely approving a COVID-19 vaccine to boost the president's chances of winning the election.
"Seventy-eight percent of Americans worry the Covid-19 vaccine approval process is being driven more by politics than science," report the pollsters. "The response was largely bipartisan, with 72% of Republicans and 82% of Democrats expressing such worries." The poll was conducted August 25–27 and surveyed 2,067 people.
It's not hard to determine what sorts of background noise were feeding those concerns. On August 22, for example, President Donald Trump tagged FDA chief Stephen Hahn in a not-so-subtle tweet: "The deep state, or whoever, over at the FDA is making it very difficult for drug companies to get people in order to test the vaccines and therapeutics. Obviously, they are hoping to delay the answer until after November 3rd. Must focus on speed, and saving lives!"
Who does the public trust to provide accurate information about the development of a COVID-19 vaccine? Just 46 percent trust the president and the White House. The press is held in similarly low esteem, garnering the trust of only 47 percent of respondents. Confidence in the accuracy of social media is even lower, at only 29 percent.
Despite these misgivings, the poll reports that 68 percent of respondents said that they believe the FDA would only approve a vaccine that is safe. In addition, 67 percent said they would get vaccinated as soon as an inoculation becomes available. Indeed, 62 percent said that they are very or somewhat likely to get a COVID-19 vaccine that becomes available before the election.