Public Health Scholars Warn: 'Prohibitionist' E-Cigarette Policies Undermine a 'Tremendous' Harm Reduction Opportunity
The Science article is a wake-up call for people who claim to be concerned about smoking-related disease and death.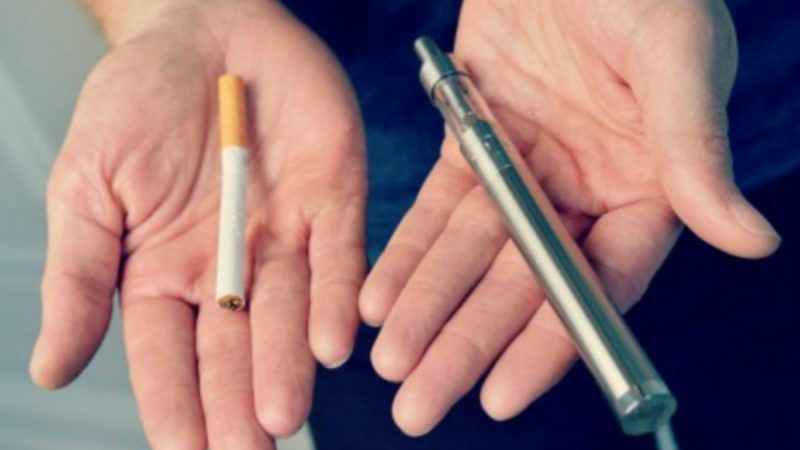 In a wake-up call for people who claim to be concerned about smoking-related disease and death, five prominent public health scholars warn that the "tremendous" harm-reducing potential of e-cigarettes could be nullified by panicky political responses to underage consumption and vaping-related lung injuries. "The evidence warns against prohibitionist measures," they write in a Science article published yesterday. "Restricting access and appeal among less harmful vaping products out of an abundance of caution while leaving deadly combustible products on the market does not protect public health. It threatens to derail a trend that could hasten the demise of cigarettes, poised to take a billion lives this century."
The authors—Amy Fairchild, dean of the Ohio State University's College of Public Health; Cheryl Healton, dean of New York University's College of Global Public Health; James Curran, dean of Emory University's Rollins School of Public Health; David Abrams, a professor of social and behavioral sciences at New York University; and Ronald Bayer, a professor of sociomedical sciences at Columbia—observe that discussions of vaping "often neglect distinctions between nicotine and THC; between adults and youth; and between products obtained through the retail and black markets." While black-market cannabis products containing the additive vitamin E acetate figure prominently in the recent lung disease outbreak, they note, "nicotine or flavored vaping liquids have not yet been implicated." And while adolescent vaping, which has surged in recent years, does involve legal nicotine products, the authors warn that misguided efforts to curtail it could deter smokers from switching to a much less hazardous source of nicotine.
Consider the prohibition of flavored e-liquids, which the Food and Drug Administration (FDA) is considering and which several jurisdictions, including Michigan, Massachusetts, and New York City, already have imposed. "Vaping flavors with or without nicotine may appeal to youth, but flavors also appeal to adult smokers and help them switch," Fairchild et al. write. "Evidence suggests that the vast majority of smokers who successfully switch completely from smoking combustible products to vaping do so—after weeks, months, or years of dual use—by transitioning from vaping tobacco or menthol flavored liquids to other flavors and often to lower nicotine concentrations or even to no nicotine in order to reduce the triggers that remind them of their prior smoking product."
San Francisco has gone further than flavor restrictions by banning e-cigarettes outright, a policy endorsed by the American Medical Association. That approach, the article argues, gives insufficient weight to the reductions in smoking-related mortality that could be achieved if e-cigarettes remain legal, accessible, and appealing as an alternative to the conventional, combustible kind.
"There is solid scientific evidence that vaping nicotine is much safer than smoking," the authors note, while "evidence from multiple strong observational studies and randomized trials suggests that vaping nicotine is more appealing and more effective than [nicotine replacement therapy, such as patches and gum,] at displacing smoking." Although the FDA does not like to talk about it, that displacement is not limited to adults. Fairchild and her co-authors point out that "population youth smoking rates dropped much faster in the years vaping surged the most (2013–2019) than in prior years, reaching record lows during that same period, which suggests that nicotine vape use may be replacing smoking more than promoting it."
E-cigarette prohibitionists may think they are acting "out of an abundance of caution," but the policies they advocate look downright reckless when you consider the ongoing death toll from cigarette smoking. "The most conservative estimates suggest that were vaping nicotine to replace most smoking over the next 10 years, 1.6 million premature deaths would be avoided and 20.8 million quality adjusted years of life would be saved in the United States alone," the authors write. "The greatest gains would be among younger cohorts. Across the globe, more than 8 million smokers will die prematurely from smoking cigarettes, not from nicotine itself, in 2019 alone. The potential benefit of appropriately regulated, innovative, noncombusted nicotine modes of delivery could have a tremendous impact globally."