Death Rate of Middle-Aged Americans Rises for Third Year
U.S. life expectancy peaked in 2014.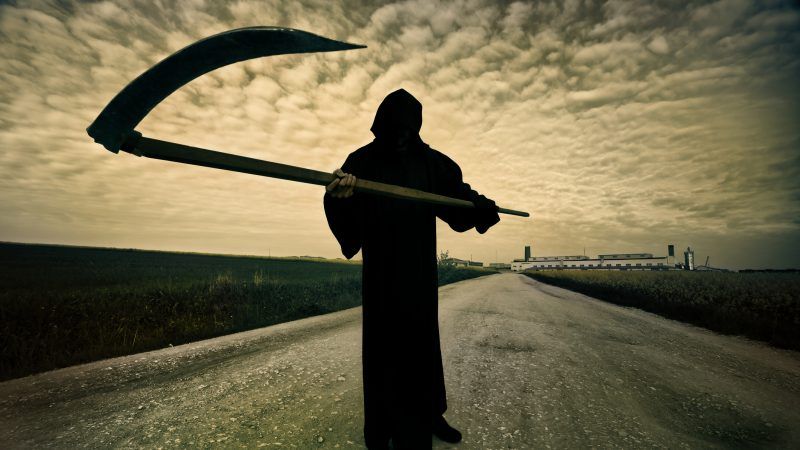 In 2010, U.S. life expectancy stopped rising. In 2014, it actually began to decline. This reversal can be largely attributed to an increase in the mortality rate of Americans between the ages of 25 and 64, according to a new study in the Journal of the American Medical Association. U.S. life expectancy rose from 69.9 years in 1959 to 78.9 years in 2014. Average U.S. life expectancy declined in each of the following three years and is now at 78.6 years.
The decline was greater for men (0.4 years) than for women (0.2 years). Life expectancy for non-Hispanic whites fell from 78.8 to 78.5 years; non-Hispanic blacks saw a decline from 75.3 to 74.8 years; and Hispanics experienced a decline from 82.1 to 81.8 years.
Rising mortality among Americans between the ages of 25 and 64 years accounts for the reversal in rising life expectancy. The study reports that, between 2010 and 2017, the all-cause mortality rate for middle-aged Americans rose from 328.5 to 348.2 deaths per 100,000 persons. Among Americans ages 25 to 34, the mortality rate increased from 102.9 to 132.8 deaths during that period.
While the focus of the article is on mid-life mortality rates, the researchers note that some "recent data suggest that all-cause mortality rates are increasing among those aged 15 to 19 years and 20 to 24 years (increasing from 44.8 deaths/100,000 to 51.5 deaths per 100,000 and from 83.4 deaths/100,000 to 95.6 deaths/100,000, respectively, during 2013-2017)."
Some good news is that mortality rates continued to fall at the tail ends of the age distribution. Between 1999 and 2017, the infant mortality rate dropped from 736 to 567 per 100,000 births while mortality among children ages 1 through 14 declined from 22.9 to 16.5 deaths per 100,000. Older Americans are living longer too: The mortality rate among adults between the ages of 65 and 84 fell from 3,774.6 to 2,875.4 deaths per 100,000.
The researchers report a striking geographic pattern in rising mortality rates, noting that the largest relative increases have occurred in the Ohio Valley and New England. For example, the mid-life mortality rate for both New Hampshire and West Virginia increased more than 23 percent. In New Hampshire, it rose from a low of 255.1 in 2010 to 314.7 per 100,000 in 2017. In West Virginia, it climbed from 424.4 in 1999 to 567.9 per 100,000 in 2017.
What is going on? The researchers point to rising deaths from drug overdoses, alcoholic liver disease, and suicides as the primary reasons for why mid-life mortality rates have been rising. Between 1999 and 2017, the mid-life drug overdose death rate rose from 6.7 to 32.5 deaths per 100,000; the chronic liver disease death rate from 6.4 to 8.9 per 100,000; and the suicide death rate from 13.4 to 18.6 per 100,000. In addition, the mortality rate from hypertension during that period rose from 6.1 to 11 deaths per 100,000 while the rate from obesity increased from 1.3 to 2.7 deaths per 100,000.
The JAMA researchers glumly report: "According to one estimate, if the slow rate of increase in US life expectancy persists, it will take the United States more than a century to reach the average life expectancy that other high-income countries had achieved by 2016."
Evidently more middle-aged Americans are drugging and drinking themselves to death, as well as deliberately taking their lives. Why? Among other things, the authors point out that "the largest relative increases in midlife mortality occurred among adults with less education and in rural areas or other settings with evidence of economic distress or diminished social capital." As one immediate cause, the researchers point the rise in the use of prescription opioids in the late 1990s. They fail to note the unintended consequences of the federal government mandate for an abuse-deterrent reformulation of prescription opioids that resulted in the massive rise in overdose deaths as users switched to street heroin and fentanyl.
What to do? A good start would be to end the drug war and adopt policies that enable folks to get out the local poverty traps in which they are stuck.