From Turkey to Cuba to Mexico to America: A Kurdish Refugee's Journey
There are Middle Easterners hidden among the Latin Americans seeking entry at the U.S. border. But they're not who you think.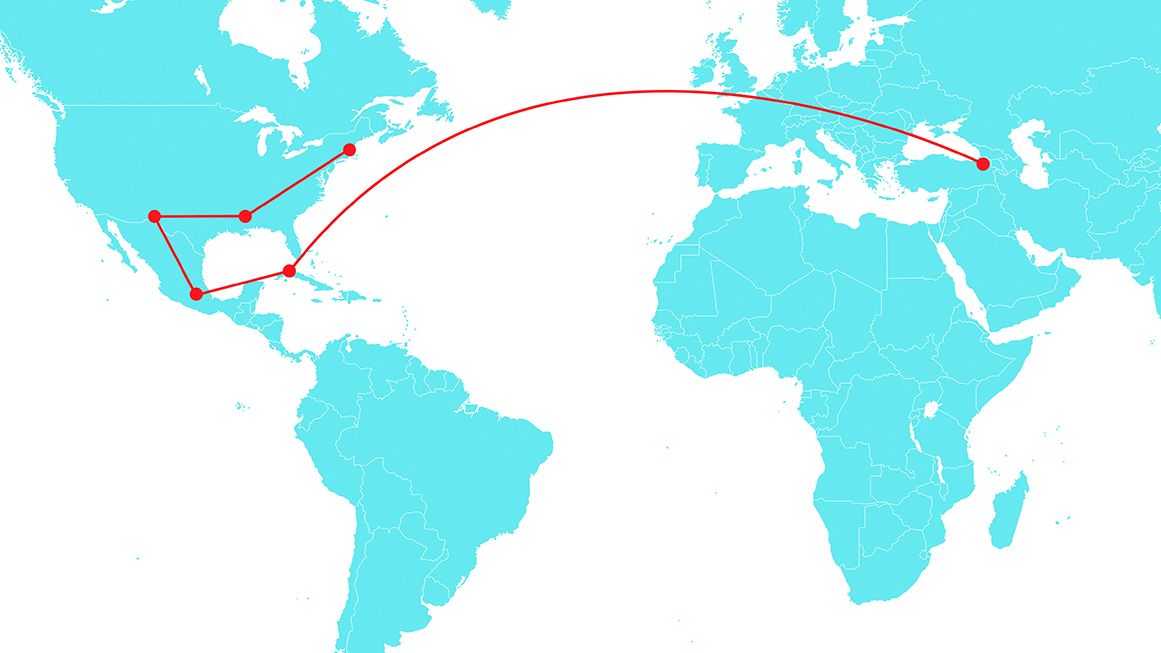 (Joanna Andreasson. Source image: pop_jp/iStock)
Faced with a surge in legal asylum claims on the southern border, the Trump administration has done everything it can to push refugees underground. It has closed ports of entry and strong-armed Mexico into keeping asylum seekers from traveling north. On July 15, the Department of Justice issued an interim rule declaring that anyone who shows up at the southern border "after failing to apply for protection in a third country…through which the alien transited en route to the United States is ineligible for asylum."
The rule was targeted at refugees escaping gang violence and political instability in Central America. During the last year, tens of thousands of people have fled north through Mexico to seek the protection of the United States. But a different group is counting on the same route away from blood-chilling violence in its homeland.
On October 22, 2018, President Donald Trump tweeted that "criminals and unknown Middle Easterners are mixed in" with the Central American refugee caravan. His claim was lambasted as groundless fearmongering, and he later admitted that there was "no proof of anything." But unbeknownst to either the president or his critics, a group of Middle Eastern refugees had arrived at the southern border—though they were neither terrorists nor criminals.
Hundreds of Kurdish refugees have recently made their way to the United States, most of them from Turkey, where Kurds are caught in a near civil war. For those who manage to get out, their best shot at safety is often a perilous journey through Latin America to the United States. Many have been able to gain asylum and thrive here. But others have waited months, trapped in limbo as their cases slowly make their way through a legal system that is increasingly hostile to asylum seekers.
Now the administration is seeking to close the Kurds' route to safety once and for all. The American Civil Liberties Union is suing to stop the interim rule, but the case could take months, and the outcome is uncertain.
Ali, Murat, Dozan, Riza, and Arslan all fled Turkey for Latin America in the later months of 2018. (Their names have been changed for the safety of their families still in Turkey.) They are part of a slow trickle of Kurds traveling halfway around the world to ask for a safe haven in the United States. All five were eventually granted asylum. Others have not been so lucky.
'Under Surveillance' for 'Thoughtcrimes'
Most of the Kurdish asylum seekers are fleeing a slow-burning war between the Turkish government and a militant group called the Kurdistan Workers' Party, or PKK. While it has received less attention than the wars in neighboring Syria and Iraq, the decadeslong conflict in Turkey has recently flared up again, making life extremely difficult for Kurds in the region.
From the beginning of the 20th century, Turkish nationalists have banned the Kurdish language and targeted the mostly rural Kurdish population for forced assimilation. (Although Turks and Kurds practice the same forms of Islam, the Kurds' unique language and cultural practices set them apart.) In 1984, as the Cold War destabilized the region, the PKK launched an uprising with the goal of creating an independent state of Kurdistan. The Turkish government responded with an armed crackdown.
The Uppsala Conflict Data Program in Sweden estimates that the Kurdish rebellion and the Turkish response have killed 31,268 people since 1989. In 1992, Human Rights Watch (HRW) documented war crimes by both sides, including collective punishment, "disappearances, brutal torture and other violations of human rights."
Ali, Murat, and Dozan grew up in Ağrı Province, near the border with Iran and Armenia. After the PKK killed six Turkish soldiers in September 1992, the army attacked civilian houses in Ağrı with gunfire and grenades. "As a result, Kurds have been leaving the southeast in the thousands and moving to other areas in Turkey," HRW reported at the time.
Murat and his cousin Dozan were among the Kurds who left for predominantly non-Kurdish cities in western Turkey to escape the violence and poverty of the 1990s. But the conflict has followed them.
Under the leadership of Recep Tayyip Erdoğan, the Turkish government began a "peace process" with the PKK in 2013. The talks broke down in 2015 during a bitterly polarized election year, and both sides took up arms once again. According to the Uppsala Conflict Data Program, at least 3,572 people have been killed since 2015.
To make matters worse, a group of (non-Kurdish) army officers attempted to overthrow Erdoğan in a failed coup d'etat in July 2016, sending the state into spasms of paranoia. The Erdoğan administration responded by declaring a state of emergency and using counterterrorism laws "to detain individuals and seize assets, including those of media companies, charities, businesses, pro-Kurdish groups accused of supporting the PKK, and individuals alleged to be associated with" Fethullah Gülen, a Muslim televangelist accused of ordering the military mutiny, according to a 2018 U.S. State Department report.
Metin Serbest, the Chicago-based lawyer who represented Ali, Murat, and Dozan in their asylum cases, claims that many dissidents have been unofficially "marked" by counterterrorism agencies in Turkey. Kurds in particular are constantly "under surveillance," he says, for what he calls "thoughtcrimes."
Ali, who had moved west after some of his cousins found construction jobs there, came to believe he'd been marked when police began to question his family about their political views. Back in Ağrı, the army was carrying out operations to "neutralize" dozens of alleged "PKK members." Living in a predominantly non-Kurdish city hundreds of miles away, Ali could not mask his origins. His accent was too distinctive.
Authorities became very interested in whether Ali had voted for the opposition Peoples' Democratic Party. It didn't matter that the party was the fourth-largest bloc in Turkey's parliament. During the post-2016 state of emergency, the Erdoğan administration accused the Kurdish-led political organization of supporting the PKK, stripped its deputies of parliamentary immunity, and arrested its leaders. Party head Selahattin Demirtaş currently faces up to 142 years in prison for "disrupting the unity and territorial integrity of the state and spreading terrorist propaganda."
Ali knew of ordinary citizens arrested for their involvement with the Peoples' Democratic Party. He knew what fate could await him. In its human rights report, the U.S. State Department cited allegations that Turkish authorities subjected "individuals suspected of links to the Gulen movement or PKK" to "severe beatings, electrical shocks, exposure to icy water, sleep deprivation, threats, insults, and sexual assault." The report mentioned cases in which "prosecutors considered the possession of some Kurdish language, pro-Kurdish, or Gulenist books to be credible evidence of membership in a terror organization."
"It's so bad that I don't understand how anyone would stay," says Samira Ghaderi, an immigration lawyer with many Kurdish clients. "They have no future. It's either you're going to end up in jail for life, or you're going to get killed."
An airport security guard named Ibrahim Layık made headlines in Turkey when he died by suicide in June 2019, citing anti-Kurdish racism in an Instagram post shortly before he took his own life.
"Every Kurd in Turkey is struggling," Ali says in Kurdish. Hüseyin, his Kurdish-American employer, translates for me.
Ali and Dozan, who was living in the same city, decided to flee Turkey together in late 2018. Along the way, they encountered Dozan's cousin Murat, who was also fleeing the conflict. All three would have to lean on each other as they traveled halfway across the world in search of safety.
'Everybody's Waiting'
Ghaderi, herself a Kurd from Iran, was "shocked" when Kurds began to turn up among the migrants detained at the southern border in fall 2018. The caravan "was portrayed as a 'Hispanic thing'" in the press, she says.
It's not obvious how refugees from Turkey would find themselves among asylum seekers in northern Mexico. But as Ghaderi explains, a combination of different countries' immigration laws is forcing Kurds to make a risky and circuitous journey before they can ask for safe haven here.
According to U.S. law, refugees must already be on American soil or at a U.S. port of entry in order to directly apply for asylum. Applying for a tourist or business visa can cost hundreds of dollars and has a very small chance of success. But Turkish citizens can either travel without a visa or easily obtain a visa on arrival in many Latin American countries.
Many do not understand the details of U.S. immigration law. Arslan, for example, did not realize when he arrived that asking for asylum at a port of entry was an option, Ghaderi says. But Kurdish refugees know that it's somehow possible to find refuge if they can get to the U.S. border.
At least, it used to be. The Department of Justice's proposed rule, which the American Civil Liberties Union has called "an unlawful end run around asylum protections enacted by Congress," would automatically disqualify anyone who attempted to come to the United States through Latin America. Since it's nearly impossible to obtain a visa for a direct flight onto U.S. soil, the rule shuts down any legal route for Kurdish asylum seekers to get to America.
On July 24, a federal court in San Francisco issued a preliminary injunction preventing the rule from taking effect in California and Arizona. But on August 16, the U.S. Court of Appeals for the 9th Circuit refused to extend the court order nationwide, allowing the Trump administration to block asylum seekers in New Mexico and Texas while the case moves through the courts.
In order to leave Turkey, Ali and Dozan flew to Cuba as tourists, then continued to Mexico. A Cuban "tourist card" costs about $40 to obtain, while Turkish citizens must pay $60 to apply for a Mexican visa online. The price of a plane ticket from Turkey to Cuba is a little over $500; airfare from Cuba to Mexico can be as little as $100. By comparison, smugglers charge at least $1,000 for a dangerous and uncomfortable journey from Turkey to neighboring Greece.
The final leg of the journey to the United States through Mexico is not as safe as a plane ride, of course. Yet traveling through the Americas among Central American refugees may be safer for Kurds than seeking asylum in Europe. In August 2018, Turkey's foreign minister bragged that his government had captured dozens of political fugitives living in other countries.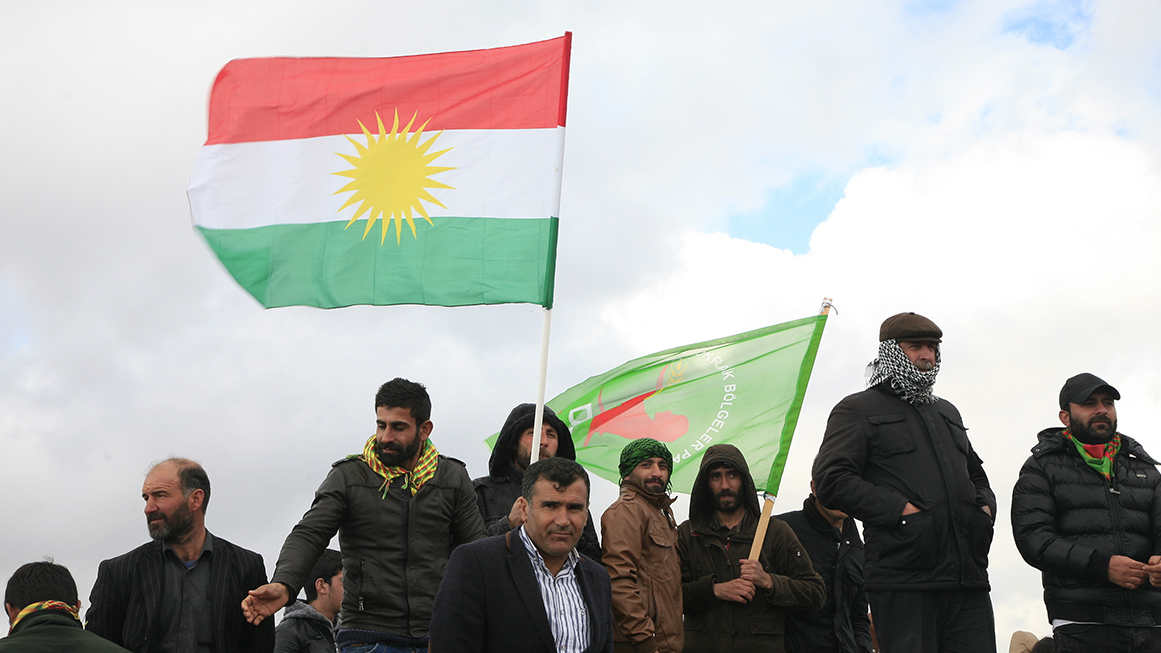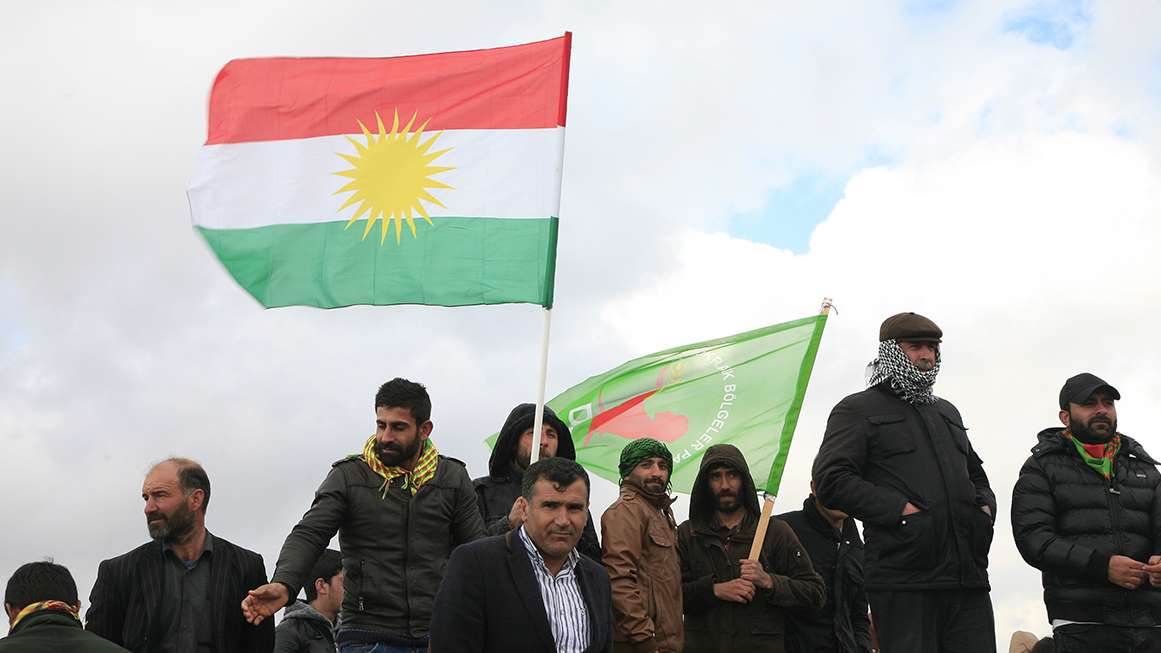 Turkey's extraordinary rendition program has been aimed mostly at Gülenists, but Kurds in Europe have also been targeted in the past. Although the Turkish state's involvement was never proven, Serbest claims that the 2013 murder of three Kurdish activists in Paris has convinced many Kurds that the continent is unsafe.
The number of Turkish citizens attempting to cross the southern U.S. border is small, but it has steadily increased over the past few years. The Border Patrol claims it apprehended 196 "deportable" individuals from Turkey on the southern border from 2015 to 2018, including 52 people in 2018 alone. This was a dramatic increase from 2011, when the Border Patrol captured a grand total of five "deportable" Turkish citizens on the southern border. The government does not track how many of these people are Kurds, but Serbest claims to have represented "50 to 100" Kurdish clients at the border in the last year.
According to the Department of Homeland Security, only 30 Turkish nationals were granted "defensive asylum" from 2015 to 2017, which means that they otherwise had no legal basis to be in the country. It is not clear how many were apprehended at the southern border.
Kurds are not the only migrants from outside of Central America in the caravan. Ali, Murat, and Dozan claim that they met people from India and Pakistan in addition to various Latin American countries. In June 2019, a 6-year-old Indian girl, later identified as Gurupreet Kaur, died in the Arizona desert after she and her mother were dropped off there by smugglers, Reuters reported.
"Kurds are at a disadvantage the most," Ghaderi says, "because they don't have resources inside" the United States. (The Census Bureau counted 17,000 Kurdish speakers in the United States in 2013, compared to nearly 37.5 million Spanish speakers.) One of Ghaderi's clients had been in detention for three months, she says, before his family in Turkey reached out to her office to help find their son. Contacting anyone from inside detention would have cost him $10 per phone call.
When she arrived in Jackson Parish Correctional Center in Louisiana, the guards ominously told Ghaderi that "we don't see many attorneys here." No wonder—rural Jackson Parish is a two hour's drive from the nearest immigration court in Oakdale, Louisiana.
Two days before her clients' hearing, Ghaderi says, she traveled to Jackson Parish, only to be told that she needed a prior appointment. Two weeks before, she hadn't needed one.
Both Serbest and Ghaderi have made superhuman commutes to meet with clients scattered across the country. Ghaderi simultaneously represented people in Jackson Parish and the Rolling Plains Correctional Facility in Haskell, Texas. When I last spoke to Serbest over the phone, I could hear the sounds of the rural Texas bar where he had stopped to buy cigarettes, breaking up an hourslong drive. But few other lawyers are equipped to deal with the influx of Kurdish refugees.
U.S. immigration courts do not always offer Kurdish-language translators. Arslan was given a Kurdish interpreter for his hearing, but Riza had to make do with a Turkish speaker later that day. Ghaderi says that Kurdish refugees often withhold details out of fear when talking to Turkish-language translators. After all, Kurds in Turkey are forced to speak Turkish or open themselves up to accusations of "terrorist" sympathies.
Adult Kurds who have been through the Turkish education system can at least understand the state-provided Turkish-language translators. But children who have only been around their Kurdish-speaking parents are left literally speechless. Serbest recalls one immigration judge's frustration with a Kurdish child who could not communicate with the court-appointed translator. The judge blamed the problem on faulty audio equipment, not understanding that many Kurds do not know Turkish.
Border authorities have experienced issues with minority languages and children in the past. Jakelin Caal Maquin, a 7-year-old from Guatemala, infamously died in U.S. custody in December 2018. While her parents had attempted to communicate with the Border Patrol in Spanish, the family spoke Q'eqchi' Mayan as their native language.
In July 2019, the San Francisco Chronicle reported that the Department of Justice was phasing out court-appointed interpreters in favor of a video recording explaining immigrants' rights in various languages.
The Executive Office for Immigration Review "endeavors to accommodate the language needs of all limited English proficient and non-English speaking individuals appearing before the immigration court, including for individuals who speak Kurdish," Department of Justice spokeswoman Kathryn Mattingly said in response to a July inquiry.
Sitting in detention creates other barriers to contacting outside help. Arslan was able to talk to me on Ghaderi's cellphone, but we were cut off after a few minutes—the staff had changed at his detention center, and so had the rules.
"Even for people who speak English, it's hard," Ghaderi says. "If you don't have a lawyer, if you don't know how the system works, you're shit out of luck."
In April 2018, as part of its "zero tolerance" policy, the Trump administration began charging anyone caught between ports of entry, including both undocumented immigrants sneaking across and asylum seekers attempting to turn themselves in to the Border Patrol, with "improper entry by alien." Although it carries a maximum penalty of only six months in jail, this misdemeanor charge allows immigration authorities to jail asylum seekers, separate them from their children, and expedite their removal. Ali, Murat, and Dozan were arrested and charged with "improper entry" immediately after arriving at the southern border. All three pleaded guilty.
In October 2018, the Trump administration began turning asylum seekers away from legal ports of entry without allowing them to submit an application at all, essentially forcing them to break the law in order to cross.
If they are turned away at a port of entry or arrested between crossings, asylum seekers can stop their deportation if they demonstrate that they have a "credible fear" of returning home. (Ali, Murat, and Dozan were able to do this.) Theoretically, immigration officials must grant a "credible fear interview" within 10 days. But a backlog of cases has stretched the process out, often for months. "Everybody's waiting," Ghaderi complains. I had prepared to speak to one of her clients the day after his interview only to learn the day before that it had been canceled, without a new date set.
Refugees used to be able to wait among the general population. But the Trump administration has tightened the scrutiny around migrants, forcing them to sit in detention for months while their cases are processed. The Department of Homeland Security's inspector general attributed several escape attempts and near-riots in May and June 2019 to "dangerous overcrowding" at Border Patrol detention centers, which the government admits are not designed to hold people for "prolonged" periods.
The Family Case Management Program, an Obama-era initiative, released asylum seekers but assigned them regular check-ins with a caseworker. Participants had a 100 percent attendance rate at court hearings. Nonetheless, the Trump administration ended the program in June 2018.
In theory, asylum seekers can walk free between their credible fear interview and their final asylum hearing. If they have asked for asylum at a port of entry, refugees can find a guarantor in the United States to sponsor their parole. If they were arrested or turned themselves in between ports of entry, they can be released on bail; in July 2019, the U.S. District Court in Seattle ruled that the government must provide a bond hearing to asylum seekers who "entered without inspection" within seven days of their request.
Riza had a willing sponsor in the United States. But because that sponsor is not his blood relative, Ghaderi says, the courts denied him parole. He and Arslan were detained in January 2019. They finally had their hearing in July, when they were granted asylum after seven months of uncertainty.
'We Come Here and We Integrate'
The months in detention come with their own dangers. Neither Riza nor Arslan have been accused of any crime, but they were detained alongside accused criminals in Jackson Parish's privately operated jail.
Riza claims that he was locked in a closet-sized room after he told his jailers that he was claustrophobic. According to Ghaderi, Riza and Arslan were both denied a chance to see doctors—Riza for an infected eye and Arslan for fainting spells. Jackson Parish Correctional Center directed Reason to contact its parent company, LaSalle Southwest Corrections, which has not responded to a request for comment.
Ghaderi commends an unnamed Immigration and Customs officer for ensuring one of her clients was taken care of, but she says that officials generally treat asylum seekers as criminals. Yet her clients have often gone through so much trouble in Turkey that detention in the U.S. is "just another step" in a series of jails to them.
At their final hearing, asylum seekers can receive permanent residency if they fit the legal definition of a refugee: unable to return home because of "persecution or a well-founded fear of persecution or harm on account of his or her race, religion, nationality, membership in a particular social group, or political opinion."
Ali and Dozan are lucky. They arrived in October after their long journey through Cuba and Mexico. By February 2019, they had gained legal status. Murat was even luckier. The entire process took him about three months.
But success is not guaranteed, even for Kurds who make it all the way here. Unlike other courts in the United States, the immigration system does not have independent judges. Instead, judges answer directly to the Executive Office for Immigration Review at the Department of Justice, which effectively allows the president's appointees to play judge, jury, and executioner.
According to data collected by Syracuse University, asylum claims succeed around 28 percent of the time overall, but the rate varies dramatically between individual judges: Judge Frederic Leeds of New York granted asylum in 95.1 percent of cases, while Judge John Walsh of Los Angeles approved only 1.8 percent.
"Let's say you were taken by [Turkish] security forces several times, beaten several times, but you were released in a few days, and you don't have permanent marks on your body," Serbest says. "Some immigration judges don't consider this to rise to the level of what we call 'persecution.'"
Serbest claims that one of his former clients had been accused of PKK ties and tortured for 12 days during the early 2000s. More recently, after he was "threatened" for his affiliation with the Peoples' Democratic Party, the man fled to the United States. Court records show that he made it to the border in January 2019.
Despite his past experiences, immigration officers determined that Serbest's client did not have a "credible fear" of torture in the present. Serbest says that his client attempted a hunger strike—a tactic popular with Kurdish political prisoners in Turkey—but was ultimately deported back to Turkey. Reason has been unable to determine his fate since.
Refugees who successfully make it through the legal system must begin rebuilding their lives from scratch. From the minute they step out of custody, Kurds have the deck stacked against them.
"All of these detention centers are in rural areas. Where do you go?" Ghaderi asks. It seems like a miracle for a young Kurdish or Turkish speaker with no nearby family and only a few dollars to his name to survive in Haskell, Texas, or Jackson Parish, Louisiana.
In May 2018, the Border Patrol dropped off hundreds of asylum seekers, some of whom spoke only rare languages such as Q'eqchi', at a Greyhound bus station in San Bernardino, California. Local charities and the Catholic Church stepped in and took care of the migrants, many of whom were ill.
But newly arrived Kurds do not necessarily have to rely on the kindness of strangers. Although the Kurdish community in America is small, it cares for its own.
Hüseyin, a fellow Kurd who had come to America during the Obama administration, hired Ali, Murat, and Dozan for his home contracting business in the Northeast United States. (Hüseyin hails from Diyarbakır, a city in Turkey he considers "the capital of Kurdistan," and he has lost family members to the conflict.) The trio has been working nearly nonstop since. Every time we speak, it's during a brief break between jobs.
Kurds "are the hardest workers in the entire world," Hüseyin proudly declares.
"We come here, and we integrate with our Kurdish community," says Ghaderi, who herself grew up as a refugee. "They become our family."
"Though we arrived in the U.S. as penniless people, within a decade, my parents had established their own successful business," she told the Kurdish news station NRT after founding her law firm in October 2018. "They instilled their ethics in my siblings and me, demonstrating that success follows hard work, just as respect follows honesty, and wisdom follows courage."
Ali says he's working toward bringing his own wife and two children to America. (Under U.S. immigration law, refugees are allowed to petition for a spouse and any unmarried children under the age of 21 to receive "derivative asylum.") Murat and Dozan are also married with children back in Turkey. None have seen their families since leaving.
Ghaderi and Serbest try to support the voices of Kurds still in the Middle East. Serbest advertises his willingness to represent clients before the Constitutional Court of the Republic of Turkey and the European Court of Human Rights. He eventually returned to his alma mater, Northwestern University, to launch the annual Serbest Kurdish Studies Conference. After law school, Ghaderi worked as a lobbyist for the Kurdistan Regional Government, which governs the semi-autonomous region of Iraqi Kurdistan.
"As an American Kurd, I know I have been granted an opportunity that most can only dream of," Ghaderi told CounterPunch in 2016. "And I take this very seriously."
America is "the big deal" for Kurds, as Serbest puts it. While Turkey becomes unlivable and Europe grows increasingly hostile to refugees from the Middle East, he says, the United States and Canada still look welcoming—enough that Kurds are willing to fly across the globe and walk across the desert for a chance to live here.
Like previous generations of Americans, they come looking for safety, prosperity, and above all freedom.
"If you let the Kurds come to America, all of them would come," Ali claims. He says this in Kurdish. At age 33, he is finally free to speak his language without fear.