Vaping May Be Driving Down Smoking, Says Federal Survey Report
That's the opposite of the fear underlying the FDA's crackdown on e-cigarettes.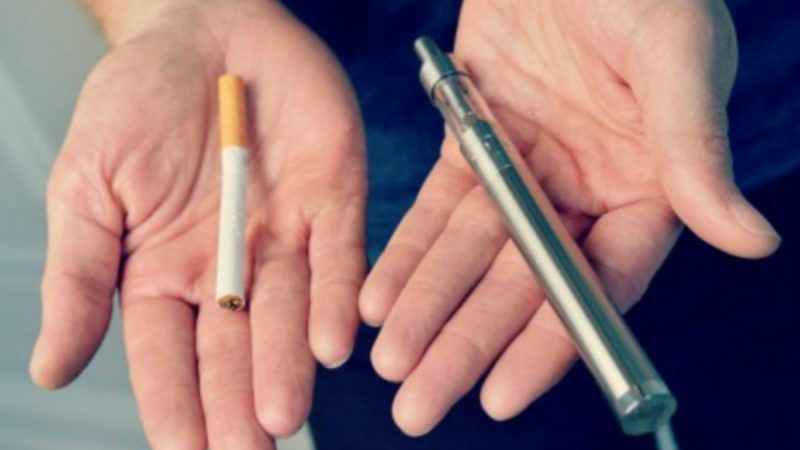 New survey data indicate that cigarette consumption among teenagers, young adults, and the general population continues to decline, notwithstanding fears that vaping would become a gateway to smoking. To the contrary, says a report on the 2018 National Survey on Drug Use and Health, e-cigarettes may be contributing to the downward trend in smoking.
"Fewer than 1 in 6 people aged 12 or older in 2018 were past month cigarette smokers," notes the report from the Substance Abuse and Mental Health Services Administration. "Cigarette use generally declined between 2002 and 2018 across all age groups. Some of this decline may reflect the use of electronic vaporizing devices ('vaping'), such as e-cigarettes, as a substitute for delivering nicotine."
That hypothesis is consistent with a 2018 analysis that found the long-term decline in smoking among teenagers and young adults accelerated as vaping became more popular. But it is inconsistent with the fear that Scott Gottlieb, former head of the Food and Drug Administration, expressed in explaining the rationale for new restrictions on e-cigarettes to battle the "epidemic" of underage vaping. Citing data from the National Youth Tobacco Survey (NYTS) showing a spike in e-cigarette use by teenagers last year, he worried that vaping would ultimately lead to more smoking.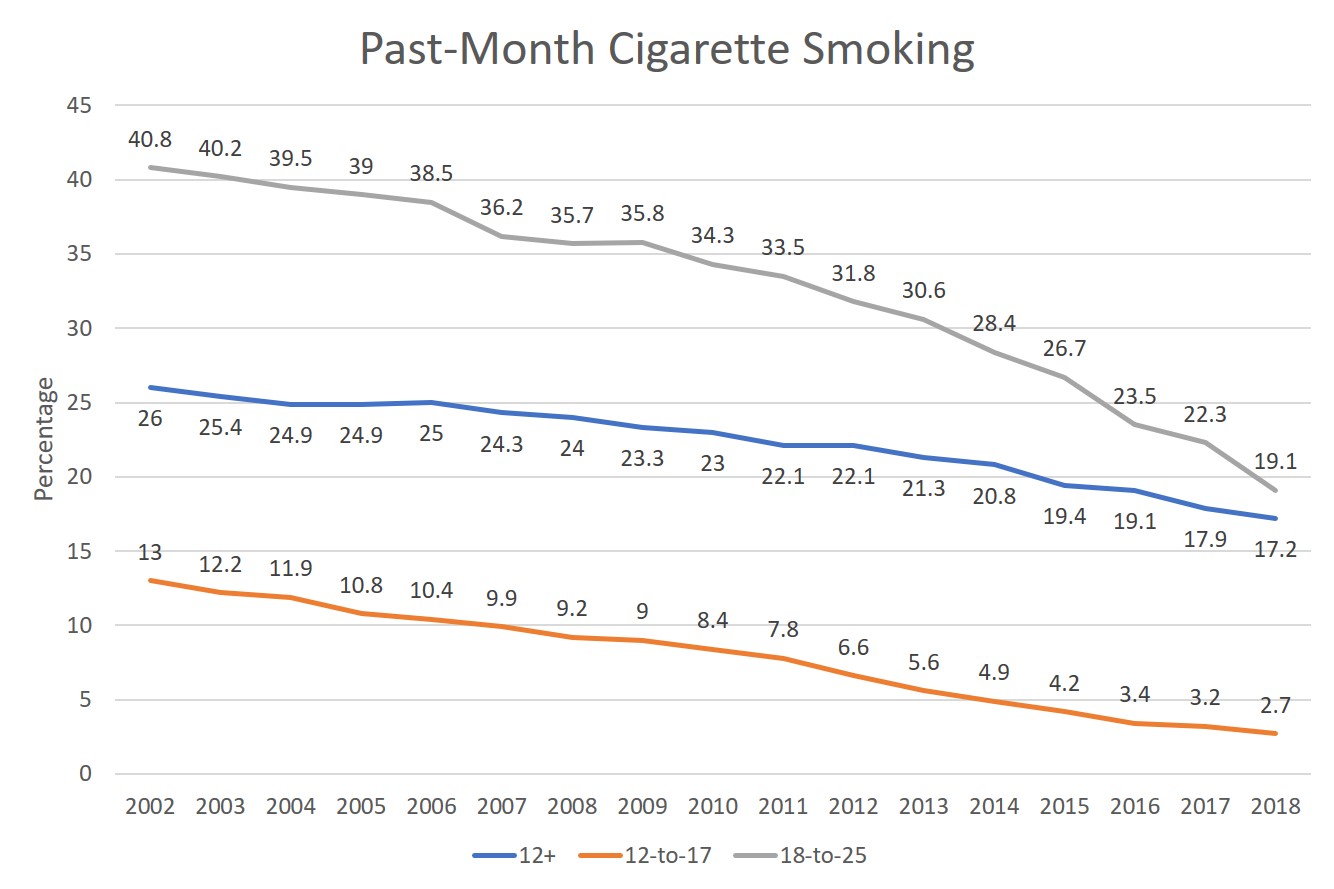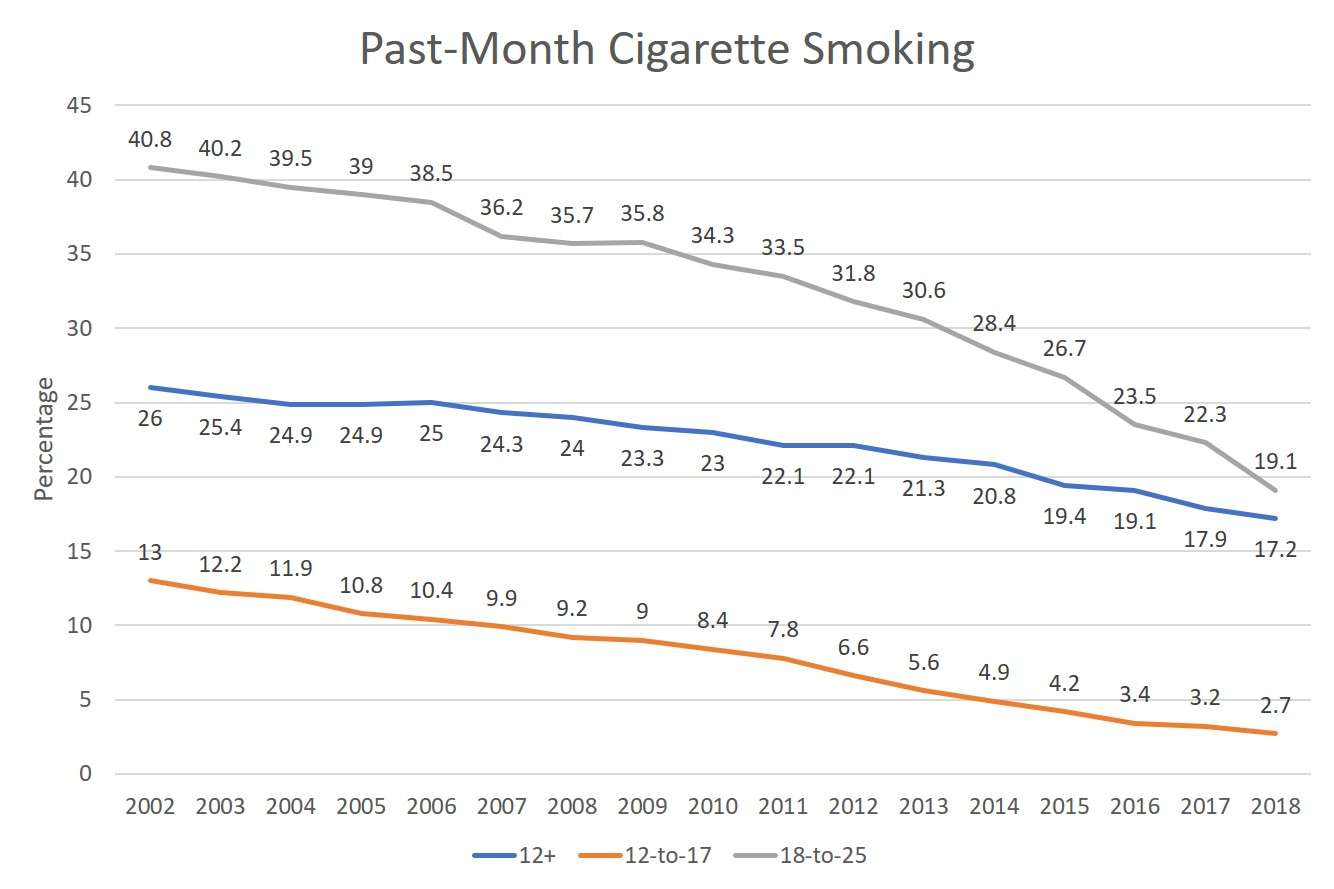 While the smoking rate among teenagers stayed about the same in last year's NYTS, it continued to fall among 10th- and 12th-graders in the Monitoring the Future Study, and now we can see that the NSDUH results are similar. More than a decade after e-cigarettes were first marketed in the United States, it still looks like they are a substitute for the conventional kind, drawing people away from smoking rather than toward it.