University of Minnesota Food Service Worker Says 'Hello' in Japanese to Asian-American Student, Who Files a Bias Report
"These type of microaggressions occur too often on campus."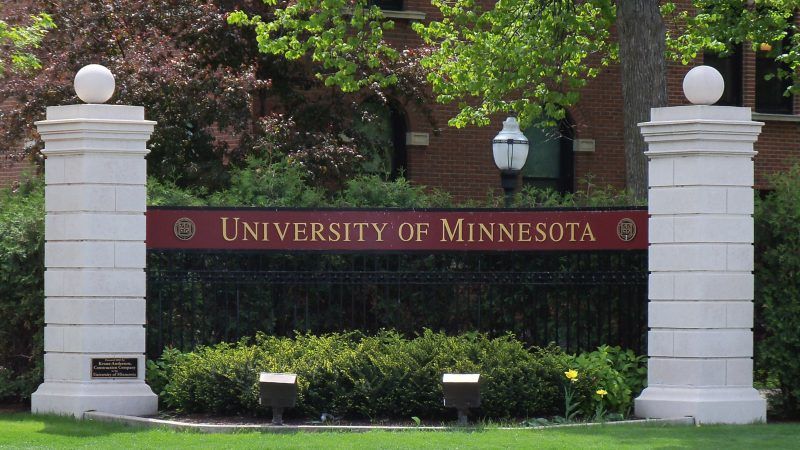 A University of Minnesota employee working at a restaurant in the student union building made the mistake of saying "hello" in Japanese to an Asian-American student. This confused the student, so the female service worker—whether or not she was Japanese is unknown—asked the student where they were from.
The student reported this brief exchange to the campus's bias response team, according to an eye-rolling report by The College Fix:
The student reported the cashier to the campus Bias Response and Referral Network, claiming "these type of microaggressions occur too often on campus" and "this implicit bias needs to be addressed."

The bias team then referred the incident to dining services and referred the complaining student to the campus "Ethical Advocate Program" in case they "want to talk further about the experience."

That according to a bias incident report recently obtained by The College Fix through a public records act request. In sum, a total of 51 total reports were filed with the university in the fall 2018 semester. The documents provided by the University of Minnesota have all personal identifying information redacted.
At least 17 of the 51 reports were generated in response to the activities of the College Republicans, who put up a display—with the administration's permission—that said things like "Trump 2020" and "Make the U Great Again."
It does not appear that punitive actions were taken against the food service worker, College Republicans, other students, and even professors who were accused of biased behavior in the 2018 school year. But perhaps Minnesota and the many other university campuses that provide activist students with this tool for monitoring and reporting trivial slights might consider eliminating it altogether.
The origins of the student war on microaggressions is explained in my book, Panic Attack; Young Radicals in the Age of Trump, which was released today. You can order it here, and watch me discuss it on Fox & Friends here.