Was Scot Peterson's Cowardice a Crime?
The criminal charges against the former Broward County sheriff's deputy for failing to intervene in the Parkland shooting seem like a stretch.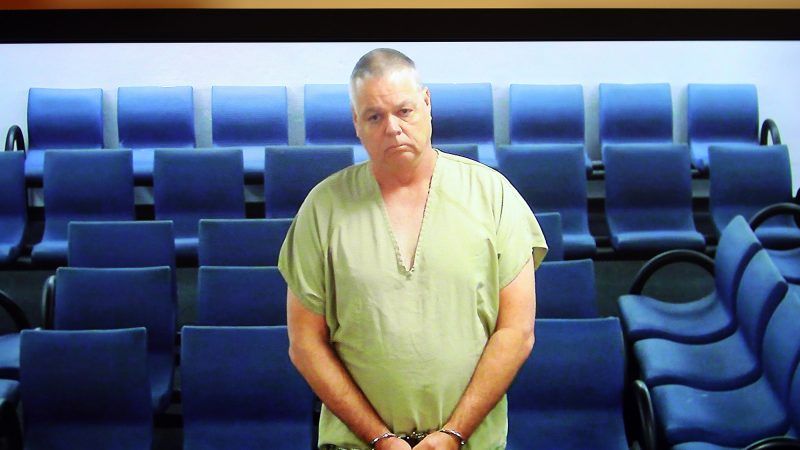 (Amy Beth Bennett/TNS/Newscom)
Former Broward County sheriff's deputy Scot Peterson has been widely vilified for failing to intervene in the February 2018 mass shooting at Marjory Stoneman Douglas High School in Parkland, Florida. But did Peterson's failure amount to a crime? Although that is what local prosecutors argue, it seems like a stretch.
The arrest warrant approved by Circuit Court Judge Andrew Siegel this week charges Peterson with seven counts of child neglect, a felony, and three misdemeanor counts of culpable negligence as well as one misdemeanor count of perjury for allegedly lying to investigators about how many shots he heard while taking cover 75 feet away from the building where a gunman was murdering students and teachers. Only the perjury charge seems like a straightforward application of the relevant statute, while the other charges are novel applications of laws that are generally invoked in very different contexts.
As relevant here, Florida defines "neglect of a child" as "a caregiver's failure to make a reasonable effort to protect a child from abuse, neglect, or exploitation by another person." A "caregiver" is defined as "a parent, adult household member, or other person responsible for a child's welfare." Did Peterson, as the resource officer assigned to the high school, qualify as a caregiver, and did he therefore have a legal obligation to risk his life by running into the school? Not surprisingly, Peterson's lawyer, Joseph DiRuzzo, argues that he did not. But other legal experts are also skeptical.
"This is a unique prosecution, pushing the bounds of criminal liability," Miami defense attorney David Markus, who is not involved in the case, told the Associated Press. "While elected prosecutors many times bow to the court of public opinion, our justice system demands that a case like this be tested in a court of law. Legally, this is a tough one for the prosecution." Michael Grieco, another defense attorney who is also a Florida legislator, agreed that "the decision to criminally charge Mr. Peterson, although popular in the court of public opinion, will likely not hold water once formally challenged."
The culpable negligence charges seem closer to the mark than the child neglect charges but will still be hard to prove. The Florida Supreme Court has defined culpable negligence as conduct "evincing reckless disregard of human life or of the safety of persons exposed to its dangerous effects; or that entire want of care which would raise the presumption of indifference to consequences; or such wantonness or recklessness or grossly careless disregard of the safety and welfare of the public, or that reckless indifference to the rights of others, which is equivalent to an intentional violation of them."
Peterson is charged not with doing something that recklessly endangered others but with failing to do something (enter the school and confront the gunman) that might have prevented harm to others. The arrest warrant argues that Peterson could have prevented several murders if he had done what he was supposed to do. DiRuzzo argues that Peterson "was not criminally negligent in his actions, as no police officer has ever been prosecuted for his or her actions in responding to an active shooter incident." The fact that the prosecution is unprecedented does not necessarily mean it is unwinnable, but it does suggest that the statute is not an easy fit (although you could also argue that Peterson's failure was uniquely egregious).
UCLA law professor Eugene Volokh notes that even when people (such as parents) have a special duty to protect someone, they are not legally obligated to intervene if it exposes them to a risk of death or serious injury. "My quick research has revealed precedents supporting this in Alabama, California, Michigan, Montana, and North Carolina, and no precedents imposing a more categorical protect-even-at-risk-of-death duty," he writes. "Likewise, the few states that purport to impose a more general duty to help even strangers generally limit that duty to safe rescues." The question is whether Peterson, as a police officer trained to deal with active shooters, had a legal duty that went beyond what would be required of a mother who is afraid to get between her violent husband and the child he is beating.
Matthew Mayer, an expert on school violence at Rutgers University, notes that the charges against Peterson assume that if he had entered the school he would have been able to interrupt the attack. The case "rests on him being in the correct place at the right time and getting there and successfully firing shots," he told the South Florida Sun-Sentinel. "That is 100 percent speculation."
Eugene O'Donnell, a former NYPD officer and a professor at John Jay College of Criminal Justice, takes a similar view. "Criminalizing someone for not acting in the middle of a mass murder is built on the preposterous notion that police officers are Navy SEALs in disguise that can spring into action," O'Donnell told the Sun-Sentinel. "You never know what you're going to do when the bullets start flying."
O'Donnell said he could see why a police officer might be fired in a case like this (Peterson resigned), but criminal charges are another matter. "This is headhunting," he said. "This is trying to make someone pay for a tragic series of events."
Pinellas County Sheriff Bob Gualtieri, who headed the state commission that investigated the Parkland shooting, disagrees. "Scott Peterson is a coward," Gualtieri said. "He's a failure. And he's a criminal. No doubt because he didn't act people were hurt and people were killed."
But H. Scott Fingerhut, a law professor at Florida International University, emphasizes the distinction between moral and legal responsibility. "We don't know what his lack of action legally caused," Fingerhut told the Sun-Sentinel. "What we think morally is one thing. But our criminal justice systems are based on legal liability or guilt, meaning what can be proved."
These dueling views also can be heard in the reactions from people directly affected by the Parkland shooting.
Andrew Pollack, whose 18-year-old daughter, Meadow, was one of the students who died that day, welcomed Peterson's prosecution. "It's about accountability, and there's to be more in Broward County," he told The New York Times. "We knew all along that this guy did something very terrible. He let my daughter die, and a lot of other victims in the school—teachers and children—and he didn't do his job."
By contrast, Daniel Bishop, who was a sophomore at Marjory Stoneman Douglas High School when it was attacked and subsequently joined fellow students in campaigning for stricter gun control, questions the charges against Peterson. "It wasn't his fault," he told the Times. "Who am I to place blame on anyone besides the one person who should be held accountable?"