Brickbats: June 2019
News of politicians, police, and bureaucrats behaving badly from around the world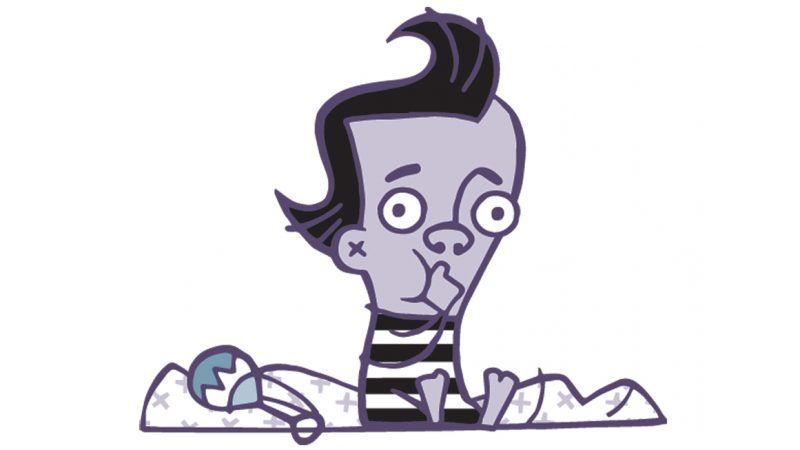 Police in Indonesia held a suspected cellphone thief down, draped a live snake around his shoulders, and rubbed the man's face with snake's head in an attempt to coerce a confession from him. Video of the interrogation shows the man screaming in fear. "The investigator was not professional in doing his job," Police Chief Tonny Ananda Swadaya said in a statement apologizing for the incident.
New Jersey's Lakeland Regional High School has banned students from taking limousines or private party buses to the prom. Students can only use transportation provided by the school. Officials say the move is about both safety and equity—limos can be expensive to rent.
Want to volunteer in your child's school? A proposed Arizona law would require you to provide a DNA sample and pay $250 in order to perform any activity that currently requires fingerprinting, including school volunteering. The state would keep the sample and link it to your Social Security number, last known address, and other personal information. The bill allows the state to share the sample with other government agencies and with anyone doing "legitimate research."
A Los Angeles county sheriff's deputy has pleaded guilty to his role in a theft from a legal marijuana business that netted more than half a ton of weed and $600,000 in cash. Marc Antrim was off duty but wearing a sheriff's office jacket and driving a sheriff's office SUV at the time. He and his partners pulled up to the firm's security gate, showed a fake warrant, locked up the guards, and robbed the place.
A Saskatchewan man wants a personalized license plate with his last name on it. But officials have told Dave Assman his request is "unacceptable."
The Boston Police Department has opened an investigation of a cop who had his service weapon stolen by two strippers while off duty in Rhode Island.
Utah's Davis School District says it is investigating a fourth-grade teacher who forced a student to wipe an Ash Wednesday cross from his forehead, telling him it was inappropriate in the school. The boy's grandmother said she spoke to the teacher after the incident. "I asked her if she read the Constitution with the First Amendment, and she said no," the grandmother told KSTU-TV. The teacher and the school district have apologized to the boy.
In New York, Elizabeth Catlin faces felony charges including working as a midwife without a license. Catlin is a certified professional midwife and has successfully delivered hundreds of babies over the past three decades, primarily serving the state's Mennonite community. But the state has some of the most severe restrictions on midwives in the nation, requiring extensive training, including a graduate degree.
The Ann Arbor, Michigan, City Council is considering creating permanent "solar easements" to protect the investments of those who install solar panels on their homes. The proposal would prevent people from constructing tall buildings or planting trees that might block sunlight from reaching someone's panels.
The day after Jane Silakowski gave birth, a doctor came into her room and told her she'd failed a drug test. She insisted she had taken no drugs and asked if the poppy seed bread she'd eaten recently could have caused the result. The doctor responded that was merely a plot from an episode of Seinfeld, not something that could actually happen. In fact, the bread had caused a false positive. But the hospital still contacted Erie County Child Protective Services, which launched an investigation and required the new mother to undergo drug testing and counseling at her own expense.