Chelsea Manning Freed From Federal Detention but May Be Forced to Return Next Week
Plus: life imitates The Onion at Guantanamo Bay, "chaos" in Alabama legislature over abortion vote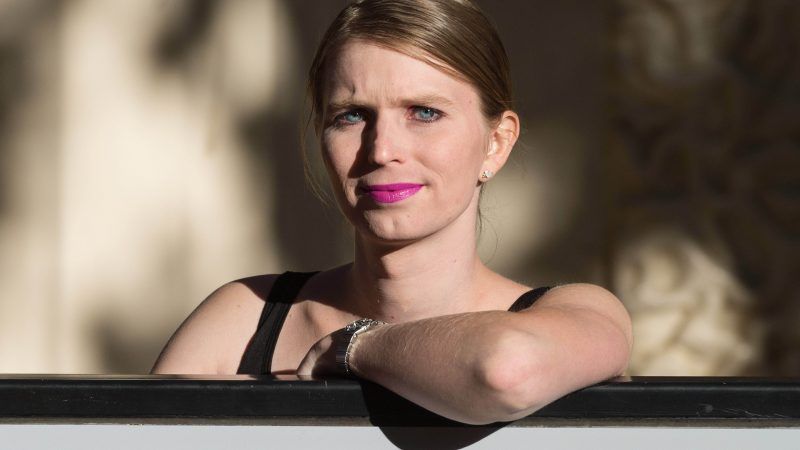 (Ray Tang/ZUMA Press/Newscom)
Chelsea Manning was allowed to leave the federal detention center in Virginia. She had been held there since early March in an attempt to compel her testimony to a grand jury about Manning's 2010 release of a huge cache of government documents to WikiLeaks.
"Today marked the expiration of the term of the grand jury, and so, after 62 days of confinement, Chelsea was released from the Alexandria Detention Center," Manning's lawyers said in a Thursday statement. But the whistleblower is still not in the clear:
Unfortunately, even prior to her release, Chelsea was served with another subpoena. This means she is expected to appear before a different grand jury, on Thursday, May 16, 2019, just one week from her release today.

"It is therefore conceivable that she will once again be held in contempt of court, and be returned to the custody of the Alexandria Detention Center, possibly as soon as next Thursday, May 16.

Chelsea will continue to refuse to answer questions, and will use every available legal defense to prove to District Judge Trenga that she has just cause for her refusal to give testimony.
On March 5, an Eastern District of Virginia judge denied Manning's initial motion to quash a subpoena compelling her to testify before a grand jury and give testimony. The next day, Manning appeared before the grand jury but refused to answer any questions.
"Yesterday, I appeared before a secret grand jury after being given immunity for my testimony," she said in a March 7 statement. "All of the substantive questions pertained to my disclosures of information to the public in 2010—answers I provided in extensive testimony, during my court-martial in 2013. I responded to each question with the following statement: 'I object to the question and refuse to answer on the grounds that the question is in violation of my First, Fourth, and Sixth Amendment, and other statutory rights.'"
Manning was found in civil contempt and, on March 8, taken to the Alexandria Detention Center. She was held in "administrative segregation," which her lawyers describe as "conditions that amount to prolonged solitary confinement."
---
QUICK HITS
Left: The Onion, 2015
Right: The New York Times, 2019 pic.twitter.com/R2Cw9EIOzv

— mcc (@mcclure111) May 9, 2019
TAKE A LOOK: Lawmakers were discussing this bill that would have banned nearly all abortions. The Senate removed an amendment that added exceptions in cases of rape and incest. Right after a quick voice vote to strip the amendment chaos broke out. pic.twitter.com/rygpucN0s2

— Alabama Politics (@AlabamaPolitics) May 9, 2019