In 2018, 55 U.S. Law Enforcement Officers Were Killed by Attackers
In contrast, police killed nearly 1,000 people last year.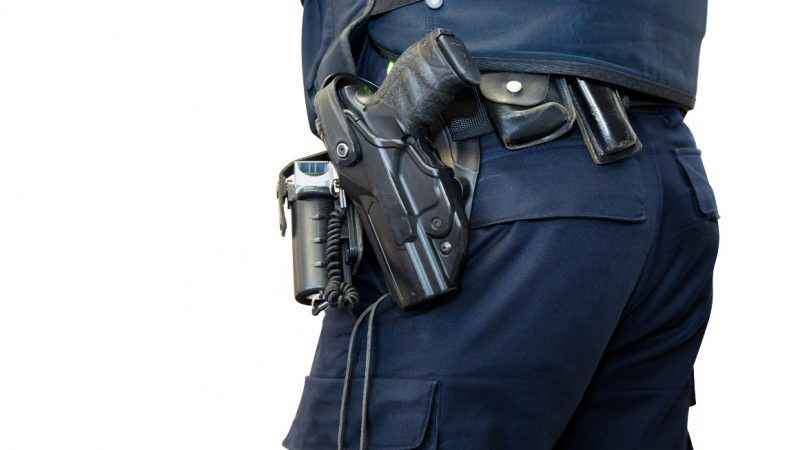 (Hans Slegers / Dreamstime.com)
More police officers were killed by attackers in 2018 than in 2017, but it's still, fortunately, a very rare occurrence according to FBI statistics released this week.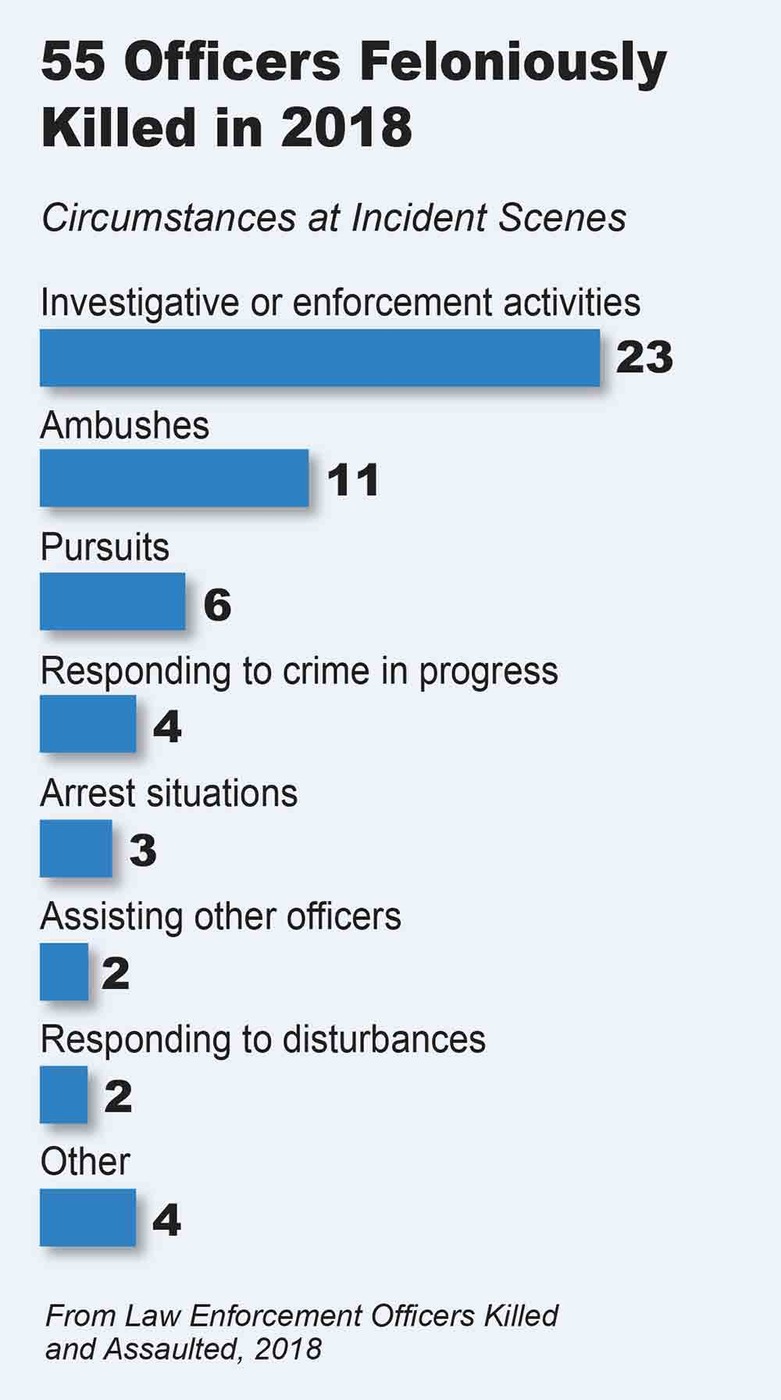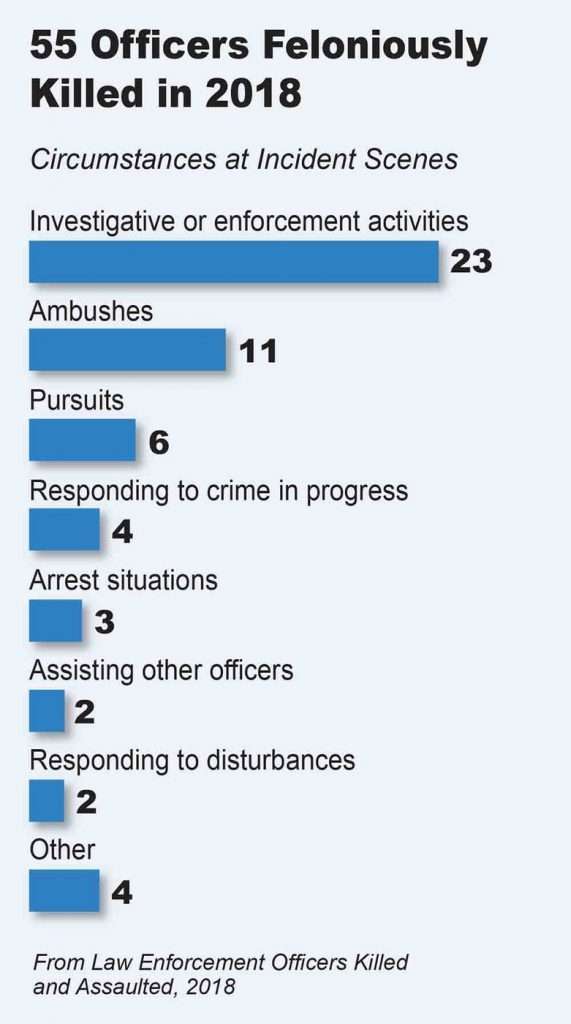 In all, 106 law enforcement officers were killed during the line of duty last year. Of those, 55 were killed by felonious attacks, and 51 died a result of accidents. In 2017, 46 officers were killed in attacks, and 47 died in accidents.
It's still, nevertheless, a decline in the number of police officers killed in 2016, so this might not be a harbinger of some increasingly dangerous environment for police. Police officers are far less likely to die on the job than people in any number of other fields, like truck drivers or roofers.
Still, no need to be disingenuous about it: When police officers are killed, it's more likely due to being attacked by another person than those in other jobs. So it's valuable for police to explore the circumstances of how those officers were killed to track down trends and see if there are ways to make the job safer. Particularly we don't want police to resort to "warrior" training that encourages them to see all interactions with citizens as threats to their lives and respond with twitchy trigger fingers. Nearly 1,000 people were shot and killed by police in 2018. Police are more likely to kill us than we are to kill them.
Summaries of all the incidents where officers were killed by attacks can be found here. About half the officers were killed in Southern states. An equal number of officers (seven) were killed in large cities as in small cities with populations of less than 25,000 people. Most of the killings took place during "investigative or enforcement activities," a broad category involving anything from shoot-outs with people who are wanted for crimes to violence during a traffic stop. Drill down into those numbers, though, and note that only two officers were killed while conducting a traffic stop. In other categories, only two officers were killed responding to calls about disorders or disturbances. These are categories where police officers have gotten criticism for quickly turning to deadly force in their responses. Police say they felt that they believed they were in danger, but the data doesn't back up the idea that these calls are as or more dangerous than responding to violent crimes.
Last year, 11 officers were killed in ambushes. Three of these deaths happened when officers were responding to disturbance calls that turned out to be set-ups.
The FBI doesn't yet have statistics for how many police officers were assaulted last year—a figure that can actually give us a better sense of how much actual violence police face on the job. We'll get those numbers in the fall. But overall, the trend for violence directed toward police officers seems to be in a fluctuating but stable place that does not indicate that police should be walking around in constant fear.
In addition, early data for 2019 shows these numbers declining when compared to 2018. So far only 14 officers have been killed in attacks so far this year, compared to 26 at this same time last year. Police officers do face risks that people in other lines of work do not, but the data really do not support the tendency for some police officers to see danger everywhere and rush to violent reactions.
Read more here.