Denver Just Became the First U.S. City to Decriminalize Psychedelic Mushrooms
The surprise results will embolden efforts by activists in other states to legalize psilocybin for medical and religious use.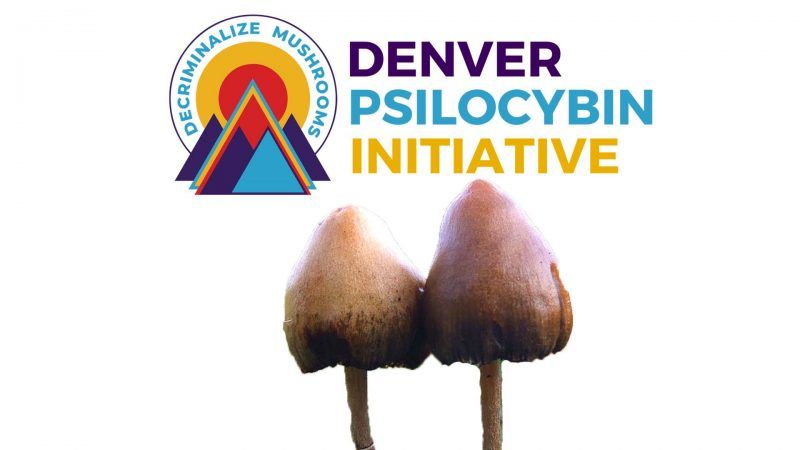 In a surprise turn of events, a Denver ballot initiative to effectively decriminalize psychedelic mushrooms, previously thought to have failed, now appears to have narrowly passed after all. This would make the Mile High City the first in the U.S. to decriminalize psilocybin.
If the unofficial final tally holds, Denver law enforcement will be directed to treat psychedelic mushrooms owned for personal possession as the lowest enforcement priority. The initiative will not legalize commercial sales.
"We're sending a clear signal to the rest of the country," Kevin Matthews, the leader of the "Decriminalize Denver" movement, which placed the initiative on the ballot, told The Washington Post. "That America is ready to talk about psilocybin. We have work to do, we're ready for it and we couldn't be happier."
Organizers collected more than 9,000 signatures to get decriminalization on the ballot. But even in Colorado, one of the first states to legalize recreational marijuana, this was considered a long-shot test of how much appetite the public had for rolling back the drug war.
Media outlets, including Reason, initially reported that the initiative had failed, as it was trailing by a significant margin Tuesday night. But it closed the gap as the final votes rolled in today. The Denver Post reports:
After trailing in results postings Tuesday night and early Wednesday, final unofficial results just posted show a reversal of fortune — with Initiative 301 set to pass with nearly 50.6 percent of the vote. The total stands at 89,320 votes in favor and 87,341 against—a margin of 1,979 votes.

Denver Elections expects to continue accepting military and overseas ballots, but typically those numbers are small.
As Reason's Jacob Sullum wrote yesterday (when the measure appeared to have failed), the change's real-world impact would be modest. Denver has only prosecuted a handful of psilocybin cases over the past few years. But:
In a state where voters legalized marijuana for recreational use seven years ago, the psilocybin initiative was a test of whether that victory reflected widespread acceptance of a moral principle that could be extended to other drugs. It would have been the first time any U.S. jurisdiction had decided that using psilocybin mushrooms should not be treated as a crime. Activists are working on state initiatives that would decriminalize psilocybin for medical or religious use in California and legalize medical use in Oregon.
Keep an eye on Oregon and California.