Conservative Twitter Pounces on Obama, Clinton for Expressing Sympathy for 'Easter Worshippers' Killed in Sri Lankan Attacks
Is referring to someone as an "Easter worshipper" really an attempt to minimize their Christian identity?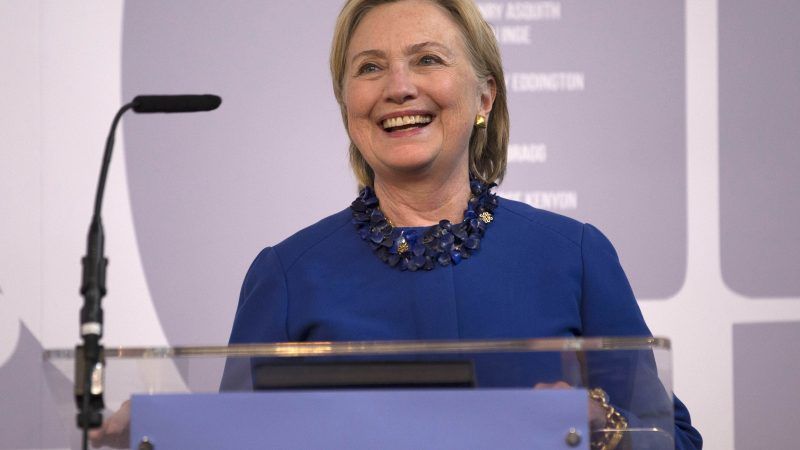 (i-Images / Polaris/Newscom)
In the wake of the terrorist attacks in Sri Lanka that have left some 290 dead (and many more injured), a number of prominent Democratic politicians and ex-politicians have taken to Twitter to express sympathy and solidarity with the victims—many of whom were Sri Lankan Christians attending Easter church services.
On this holy weekend for many faiths, we must stand united against hatred and violence. I'm praying for everyone affected by today's horrific attacks on Easter worshippers and travelers in Sri Lanka.

— Hillary Clinton (@HillaryClinton) April 21, 2019
The attacks on tourists and Easter worshippers in Sri Lanka are an attack on humanity. On a day devoted to love, redemption, and renewal, we pray for the victims and stand with the people of Sri Lanka.

— Barack Obama (@BarackObama) April 21, 2019
On a day of redemption and hope, the evil of these attacks on Easter worshippers and tourists in Sri Lanka is deeply saddening. My prayers today are with the dead and injured, and their families. May we find grace.

— Julián Castro (@JulianCastro) April 21, 2019
At first read, these statements come across as perhaps boilerplate, but nevertheless sincere expressions of grief following the horrible attacks that struck the island nation.
Not for many conservatives on Twitter however, who saw in Barack Obama and Hillary Clinton's use of the term "Easter worshippers" an attempt to minimize the Christian identity of many of the victims, and obfuscate the religious motivations of the recent attacks.
"Easter worshipers" makes no sense. The Pittsburgh shooting wasn't "Shabbat celebrators" and the New Zealand shooting wasn't "Friday prayer adherents."

— Karol Markowicz (@karol) April 22, 2019
What the heck is an Easter worshipper?

The term that these people are going to such painfully ludicrous lengths to avoid using is "Christian". pic.twitter.com/9pXXB9kXye

— Brittany Pettibone (@BrittPettibone) April 21, 2019
Yeah we're actually called Christians not "Easter worshippers" wouldn't hurt to maybe just say that pic.twitter.com/amw0Zkwh1e

— Alexandra DeSanctis (@xan_desanctis) April 22, 2019
Raise your hand if you've never heard the term "Easter worshipper" until Barry and Hillary whipped it out today

— Jack Posobiec ✝️ (@JackPosobiec) April 22, 2019
These barbs are little more than partisan point-scoring. The reference to "Easter worshippers," while perhaps clumsy phrasing, is hard to see as anything but an attempt to highlight the religious motivations of these attacks, and the fact that they struck at Christian churchgoers as they were peacefully observing a religious holiday. What else is an Easter worshipper but a Christian?
Indeed, President Donald Trump's failure to say the word "Christian" in his tweeted response to these attacks attracted notably less outrage.
138 people have been killed in Sri Lanka, with more that 600 badly injured, in a terrorist attack on churches and hotels. The United States offers heartfelt condolences to the great people of Sri Lanka. We stand ready to help!

— Donald J. Trump (@realDonaldTrump) April 21, 2019
Silly as this is, it is nevertheless an incredibly predictable response, whereby any tragedy around the globe is quickly filtered through the lens of U.S. domestic politics as a way of opportunistically attacking one's partisan opponents.
Often these attacks will seize on the most innocuous words or phrases in an effort to convert someone's expressions of sympathy or sadness into dog whistles to a much more nefarious agenda.
This is not an exclusively right-wing tactic. Take, for instance, the left-wing attacks on Ben Shapiro, who responded to the Notre Dame cathedral fire by bemoaning the loss of "a magnificent monument to Western civilization." This was reported as a covertly racist sentiment, meant to stir up violence against Muslims.
I can't help but think that bickering over the precise phrases we need to use in the aftermath of the terroristic violence in Sri Lanka, even if it's not being done for cynical or partisan reasons, is not the best way to express sympathy for the victims or their families.