The Mueller Report Just Dropped. Cue the Hot Takes!
More thorough coverage to come later.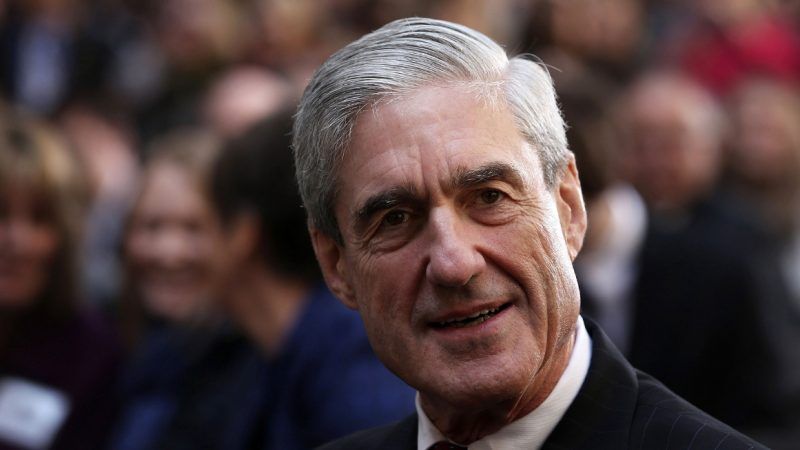 (Alex Wong/Pool/Cnp/ZUMA Press/Newscom)
Following a nearly two-year investigation into Russian meddling in the 2016 election, Special Counsel Robert Mueller has released 448 pages of his findings, which you can read here.
Reason's Scott Shackford is poring through the report and will be writing about it later today. As I have yet to read the report in its entirety, I'll refrain from any analysis. But here are a few potentially noteworthy passages that CNN has highlighted.
On alleged Trump campaign collusion with Russia:
Although the investigation established that the Russian government perceived it would benefit from a Trump presidency and worked to secure that outcome, and that the campaign expected it would benefit electorally from information stolen and released through Russian efforts, the investigation did not establish that members of the Trump campaign conspired or coordinated with the Russian government in the election interference activities.
On alleged obstruction of justice by President Donald Trump:
If we had confidence after a thorough investigation of the facts that the President clearly did not commit obstruction of justice, we would so state. Based on the facts and the applicable legal standards, however, we are unable to reach that judgment. The evidence we obtained about the President's actions and intent presents difficult issues that prevent us from conclusively determining that no criminal conduct occurred. Accordingly, while this report does not conclude that the President committed a crime, it also does not exonerate him.
And on whether Congress can find if Trump obstructed justice:
With respect to whether the President can be found to have obstructed justice by exercising his powers under Article II of the Constitution, we concluded that Congress has the authority to prohibit a President's corrupt use of his authority in order to protect the integrity of the administration of justice.
Stay tuned.