Here's a Searchable Version of the Mueller Report
Because unsearchable PDFs are for assholes.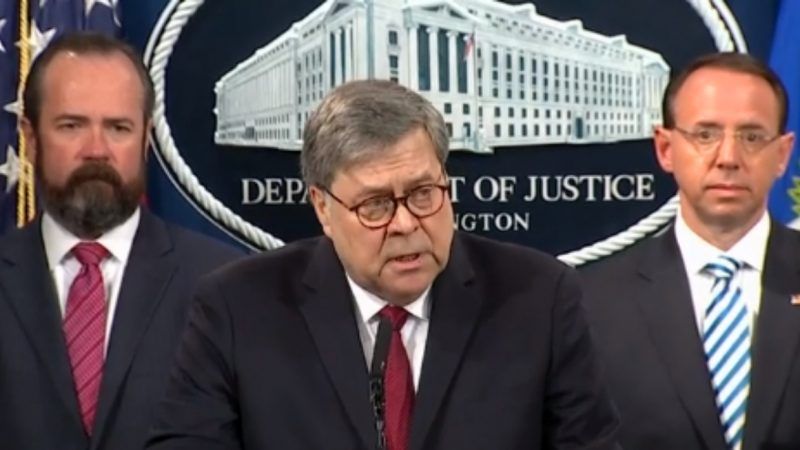 If you're a close follower of the news, you might have heard that the Justice Department released Special Counsel Robert Mueller's long-awaited report this morning on potential obstruction of justice by President Donald Trump, as well as alleged collaboration with the Russian government by the Trump campaign during the 2016 presidential election.
Of course, the nation's highest law enforcement agency released the report as a non-searchable PDF image. However, The Washington Post uploaded a searchable version, so you can quickly look for "pee tape." (Spoiler: It's not there.)
The Justice Department promised the report would be"lightly redacted," trying to allay fears that the most important findings of the Mueller report would be hidden from the public. The federal government is notorious for using unhelpful document formats, outdated technology, and abusing Freedom of Information Act (FOIA) exemptions to hide information.
But the redactions at least do not appear as bad as they could have been. Executive privilege, which grants the office of the president broad power to withhold documents, does not appear to have been used. The bulk of the redactions appear to be related to ongoing investigations and grand jury materials, which are almost never released.
The fight over the Mueller report is just beginning, though. As I wrote earlier this year, Democrats in Congress, who now control the House, will be using their power to press for more information from the Justice Department. And transparency groups and journalists, such as the Electronic Privacy Information Center and BuzzFeed News, have already filed Freedom of Information Act lawsuits for the full report. They will try and convince a federal judge to peel back as many of the redactions as they can.