How Trump Could Save Obama's Lawyer
The indictment of former White House counsel Gregory Craig gives Trump the opportunity to rein in the Justice Department without seeming partisan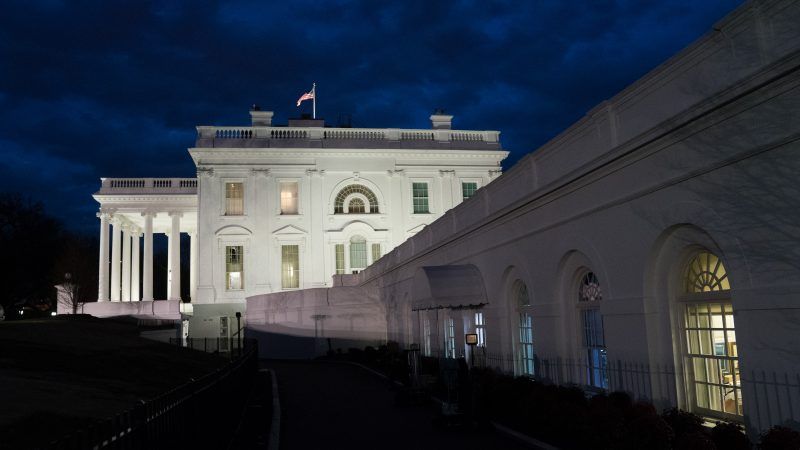 (KEVIN DIETSCH/UPI/Newscom)
President Trump calls the indictment of President Obama's White House counsel, Gregory Craig, "a really big story."
That it is, but probably not precisely in the way that Trump means it.
Craig is a pillar of the Washington establishment. He's a graduate of Phillips Exeter Academy; of Harvard, where he was chairman of the student government and graduated Phi Beta Kappa; and of Yale Law School, where he was in the same class as Bill and Hillary Clinton. He was a partner at two top law firms, first Williams and Connolly and then Skadden, Arps. He did stints as an aide to Senator Edward Kennedy and as director of policy planning in Madeleine Albright's State Department. He helped defend Bill Clinton during impeachment.
So it'd be easy to read this as a story about the corruption of our liberal elites.
The more you get into it, though, and the more it looks like a story about overly zealous prosecutors and FBI agents, and laws drafted in ways that allow such prosecutors and FBI agents enormous discretion to depict routine, non-criminal activities as somehow sinister. It's the sort of thing that Trump, in other contexts, has described as a witch hunt or a perjury trap.
"This prosecution is unprecedented and unjustified," Craig, who has pleaded not guilty, said in a YouTube statement.
What was Craig's supposed crime? According to the indictment, his crime wasn't doing legal work that was paid for by an individual from Ukraine. That's legal—American lawyers do legal work for foreign clients all the time. It wasn't even failing to register that legal work with the U.S. government. Such registration isn't required by law unless it crosses the line into "political activities" or "public relations counsel." No, the supposed crime here, at least in part, is that Craig, according to the indictment, was less than completely forthright in telling his law firm colleagues and the government about his dealings with two reporters, David Sanger and David Herszenhorn, who wrote a news article about the legal work for The New York Times. Sanger is Craig's neighbor in Washington's Cleveland Park neighborhood.
That article appeared in the Times under the headline, "Failings Found in Trial of Ukrainian Ex-Premier." It began, "In a report commissioned by the government of Ukraine, a team of American lawyers has concluded that important legal rights of the jailed former prime minister, Yulia V. Tymoshenko, were violated during her trial last year on charges of abusing her official power, and that she was wrongly imprisoned even before her conviction and sentencing."
By the federal prosecutors' bogus logic, legal work for a foreign client is legal so long as the American public doesn't know about it. If the lawyer dares talk to a New York Times reporter about the work or provide the reporter with a copy of it, though, all of a sudden, the lawyer had better file as a "foreign agent" or else pack his toothbrush for a stay in the federal penitentiary.
The indictment claims that Craig "withheld information regarding his contacts" with the Times reporters "from a number of attorneys" at Skadden, where he was then a partner. Even if this were true, not every dispute between law firm partners about information-sharing or candor rises to the level of a federal crime.
The indictment makes reference to "an interview conducted by the Special Counsel's Office," but the charges came not from Robert Mueller but from the U.S. Attorney's Office for the District of Columbia.  The press release says the case "is being investigated by the FBI's New York Field Office," but the charges are brought not in New York but in Washington, D.C.
The first count on which Craig is charged is Title 18, United States Code, Section 1001. That's the same section to which Trump's national security adviser, Michael Flynn, pleaded guilty to violating, and also to which Trump's campaign manager, Paul Manafort, pleaded guilty to violating. It provides or a fine or up to five years in prison for anyone who "knowingly and willfully" makes any materially false statement or representation "in any matter within the jurisdiction of the executive, legislative, or judicial branch of the Government of the United States." The provision also is the one that James Comey used against Martha Stewart, and the one that prosecutors used during the George W. Bush administration against Vice President Cheney's aide Lewis "Scooter" Libby, who was pardoned by Trump.
Justice Ruth Bader Ginsburg has accurately warned of the "sweeping generality" of Section 1001, writing, "the prospect remains that an overzealous prosecutor or investigator—aware that a person has committed some suspicious acts, but unable to make a criminal case—will create a crime by surprising the suspect, asking about those acts, and receiving a false denial."
The second count on which Craig is charged is violating the Foreign Agents Registration Act. That's a law passed in 1938 amid anxiety about Nazi influence in America on the eve of World War II. It's so broadly written that it could conceivably require the Times itself to register as a foreign agent of Mexican investor Carlos Slim.
These issues aren't ones that I have only suddenly discovered following the indictment of Craig. I've been writing about Section 1001 since the 2004 New York Sun editorial "Martha Stewart and the Law." In a 2017 column, I suggested that it was time for Congress or Congress to revisit the Foreign Agents Registration Act "with an eye toward narrowing its scope or even repealing it altogether."
The whole situation is an opportunity for Trump to display some presidential leadership. He could do this by exercising his constitutional authority over the Justice Department and encouraging them to use their prosecutorial discretion to decline to prosecute this one. He could do it by using his pardon power in cases where there have been or will be convictions. Or the president can ask Congress to repeal or substantially narrow these provisions. Trump could then sign new legislation into law.
Perhaps the one redeeming feature of the Craig indictment is that, because Craig is a Democrat who served Clinton and Obama, it could allow Trump to take such corrective action while seeming not partisan or self-serving but, rather, principled.
Ira Stoll is editor of FutureOfCapitalism.com and author of JFK, Conservative.