Nation's First Vegan Charter School Hits Roadblocks
The Florida school is running into trouble with the USDA and the school district over anti-milk marketing and school choice politics.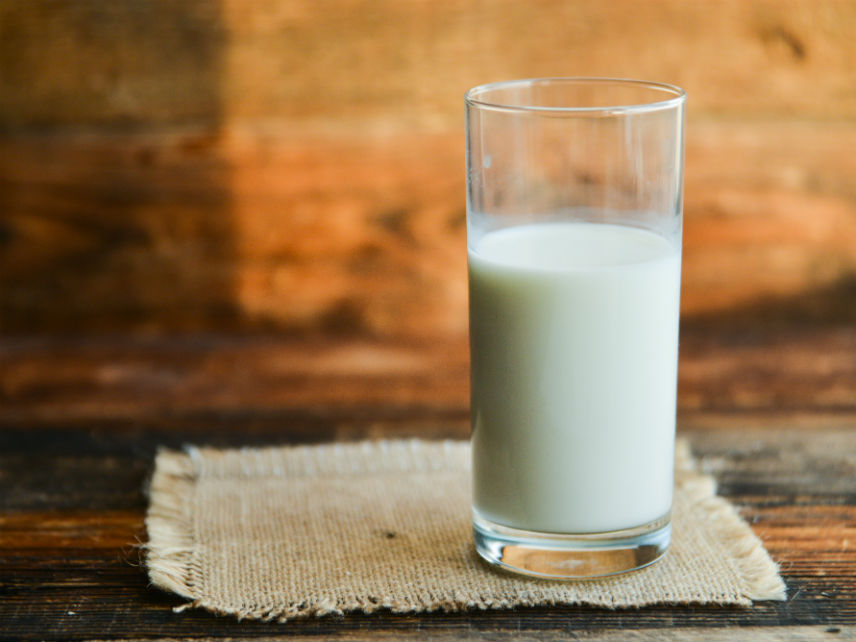 King Charter School, based in Pinellas County, Florida, hopes to become the nation's first public school serving a 100 percent plant-based diet and corresponding curriculum. The school's founder Maria Solanki, herself a vegan, set out to build the school more than a year ago after deciding other public schools in the district weren't the right fit for her five-year-old daughter. Solanki desired an educational curriculum for her child that was aligned with her vegan values. Not so fast, say the Department of Agriculture (USDA) and the local education authorities.
Charter schools are publicly funded and privately run public schools. Just like any other public school, they are eligible for meal reimbursements under the USDA National School Lunch and School Breakfast programs. But King Charter has struggled to ensure their eligibility for these reimbursements due to Federal Register regulations stipulating that program participants "must not directly or indirectly restrict the sale or marketing of fluid milk at any time or in any place on school premises or at any school-sponsored event."
This means King may not be able to receive federal meal reimbursements unless they make milk available to students. Naturally, doing so would run contrary to their founding principles. These regulations may also be a problem in the classroom since King plans to provide nutrition classes that reinforce veganism—which could qualify as "restricting the marketing of fluid milk" as well.
But stupid food regulations are not the only problem. Pinellas County, located near Tampa and around St. Petersburg, also happens to be an unusually difficult district for those who wish to start charter schools. In Florida, charter school applications are reviewed and approved by a special board that works for the school district where the charter is set to open. In an interview with Reason, Solanki expressed frustration over how the county's charter school board has treated King's application so far.
After reviewing an application over 400 pages long in February, the district representatives came back to Solanki and were prepared to reject her application because she had accidentally allocated five minute time slots between classes on the school day schedule—a very minor error. She says officials also claimed King's curriculum wasn't thorough enough—even though it was far more comprehensive than what state law requires and written by a board member who once served as the state's science curriculum expert. Solanki even caught one official misquoting a state law at her that allows applicants to revise technical errors. "I felt like he was just looking for reasons to turn down the application," Solanki told Reason.
There are reasons to believe Pinellas is especially hostile to charter schools; in 2017, the county joined a group of Florida districts that sued the state legislature over a bill that would have made it easier for charters to get authorized and raise facilities funding. Pinellas Superintendent Mike Grego claimed the district was "somewhat painted into a corner to follow this path to a lawsuit," adding that "there's tremendous resources taken from our children…diverted to other places." Grego failed to acknowledge that the charters his district authorized enroll many of the children he is advocating for.
A firsthand account further corroborates the idea that Pinellas is especially tough on charter schools. One charter consultant who has worked closely with charter schools to support their applications in districts all around Florida, who requested anonymity to preserve relationships with district officials, told Reason about a time he once helped a charter management organization submit nearly identical applications to four different school districts in the state.
"Palm Beach approved our application without an interview. Broward approved it after an interview. Hillsborough approved it, saying it was one of the best applications they had ever seen. Pinellas? They wanted to reject it. They have unreasonable expectations of charter applicants, and have never been held accountable by the state," he told Reason.
These circumstances highlight major shortcomings in Florida's education policies. The National Alliance for Public Charter schools, which evaluates states on the strength of their charter school laws, identifies a glaring weakness in Florida's charter authorizer laws: Not only is there no pathway for "independent authorizers" (governing bodies that can approve charters without the permission of a local school district), there's also inadequate accountability for school districts that do a poor job of fairly evaluating charter applications.
Without these important checks in place, it is no surprise that a district like Pinellas can get away with giving applicants such a hard time. To be sure, it's good when charter authorizers vet applications carefully. Tax dollars shouldn't be steered toward fraudulent or failing schools. But it's not as if the authorizers are the only ones holding charters accountable. Contrary to normal public schools, charter schools close if they underperform or fail to attract students. So instead of nitpicking applications, authorizers should let parents decide whether a charter deserves to stay open.
King's application will likely be denied, forcing the school to wait until next year to apply again. Solanki is trying to stay optimistic. "We are happy to receive a denial and work on things so we have a successful school, but when a school board doesn't even take the time to fully read our application or provide real issues for feedback, it becomes a them against us type of scenario instead of what is actually best for our children."