Squawking NIMBYs Fail To Doom Halal Chicken Slaughterhouse
The Alexandria City Council voted to approve the butchery's special-use permit.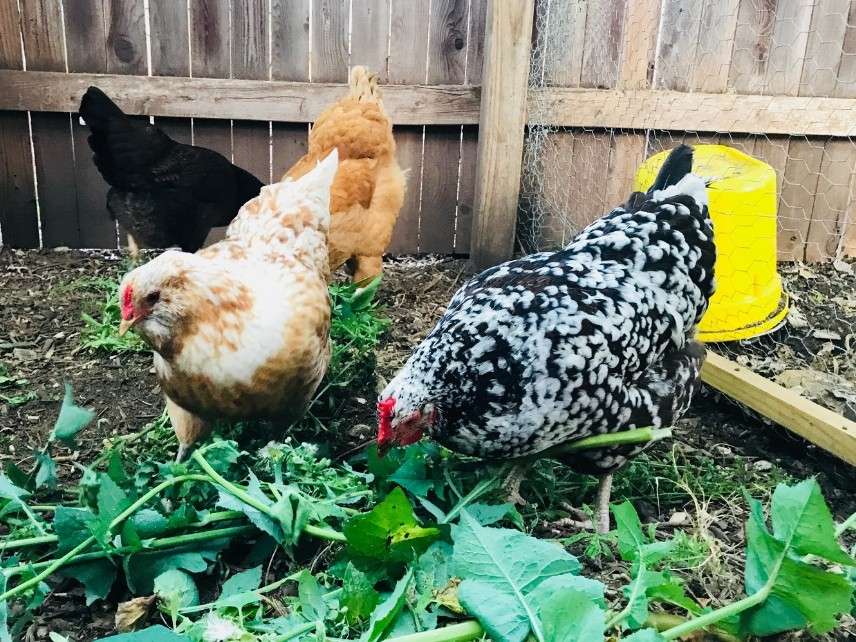 A proposed live poultry butcher shop can open in Alexandria, Virginia, the city council decided in a 5-2 yesterday.
The council's vote was a win for the DC Live Poultry Market Corporation, a family-owned halal food establishment (founded as Saba Live Poultry) with 14 locations around the country. But concerned local residents were not happy, reportedly shouting "shame" as councilmembers walked out of the chambers.
Abdulsalem Mused, the business owner, sought a special-use permit because the city's zoning ordinance doesn't specifically allow businesses to keep live animals overnight. Earlier this month, the Alexandria Planning Commission recommended that the council grant him the permit.
"The proposed use would be the first of its kind within the city limits and would provide a convenient location for residents in the city and throughout the region to access halal meat," read a planning commission staff analysis. "The proposed use is located within an area with a mixture of commercial and industrial uses and would have low impact on residential uses within the city."
As The Washington Post reported, several local stores sell halal meat, which must be prepared following the guidelines of Islamic law. However, there are no nearby establishments that butcher animals onsite. While halal guidelines differ across the world, it's generally understood that animals' throats must be severed so they can bleed out, purportedly so there is a minimal amount of suffering (though that's disputed).
Most of Mused's customers—roughly 80 percent, he's said—aren't even Muslim. "Even other customers like the halal ways," he told the Washington Business Journal last month. "It's fresher, healthier, organic, free range, all these good things. Whoever comes and buys chickens from us, after the first time, they always come back."
The planning commission recommended special conditions Mused should be required to follow. The live poultry would have to be kept in the shop at all times. Partly because the room where the live animals would be stored does not have windows, the commission did not expect odor or noise to be major issues.
In his permit application, Mused described the process by which customers would choose the chicken they wanted; employees would slit its throat, clean it, and cut it; and the fresh chicken meat would be bagged and given to the customer. Waste material would be stored in cooler and picked by a third party on a daily basis.
Sounds like a great way to provide customers with freshly killed chicken, right? Not according to a multitude of neighbors and nearby business owners. Their specific concerns varied.
Some thought it would be a bad look for animals to be killed in the vicinity of pet businesses. They also pointed out that the proposed establishment would be on the same street that puts on an annual "Love your Pet Day" block party. "I think it'd be really difficult to get Alexandria together to love your pets if you're walking in front of a slaughterhouse," Frolick Dogs co-owner Kevin Gilliam said at a public hearing earlier this month, according to the Alexandria Times.
Despite the planning commission finding that the establishment would have a relatively low impact, others were worried about potential bad odors and noise. "We don't like the fact that from everything we have read, everything we have seen already is that they are unable to fully contain the smells and the noise and so that is going to impact the quality of life, which is what the city is supposed to look at when they are looking to approve a special-use permit," said Sandy Modell, who works for the dog-training business Wholistic Hound Academy, according to WTTG.
"We are persuaded that the existence of this business would have a significant negative impact on the existing businesses," added the West Bend Business Association in a letter to the city that cited bad smells in proximity of pet businesses, Patch reported.
Prior to the vote, the city council received at least 200 messages from opponents, the Post reported. "Ritual slaughter is decidedly inhumane," one person wrote in a letter that Councilman Canek Aguirre read before the vote Tuesday. "Please don't allow an inherently cruel, bloody and violent business to open shop within [the city's] confines."
In a letter to the editor published in the Alexandria Times, one person even compared slaughtering chickens for food to slavery. "The possibility of having families with children witness truckloads of animals being transported for slaughter is troubling," wrote Gina Lynch. "Old Town has had a disgusting history of slave auctions, and this is the same brutality."
Plenty of people showed up at the hearing to protest. But it didn't end up mattering. "We do have to live within the reality of our society that we do consume meat and meat products," Aguirre said, according to the Post.
It may have been the most sensible statement of the night. Those opposed to allowing the live poultry business likely aren't raising the same uproar over slaughterhouses around the nation. While their concerns about odor and noise may be valid, steps will be taken to minimize those worries.
It seems they're largely angry because the chickens will be killed onsite. This is, of course, ridiculous. Unless you're calling for a total ban on eating chicken, then you shouldn't be upset over where they're being killed.
Mused, for his part, still cares about what his neighbors think. "I'm happy, but I want to make neighbors happy, too," he told the Post. "I may never see the council again, but I will see my neighbors every day."