The Majority of an Oklahoma Sheriff's Office Just Quit Over Unsafe Jail Conditions
It's encouraging to see police stand up for inmates' rights.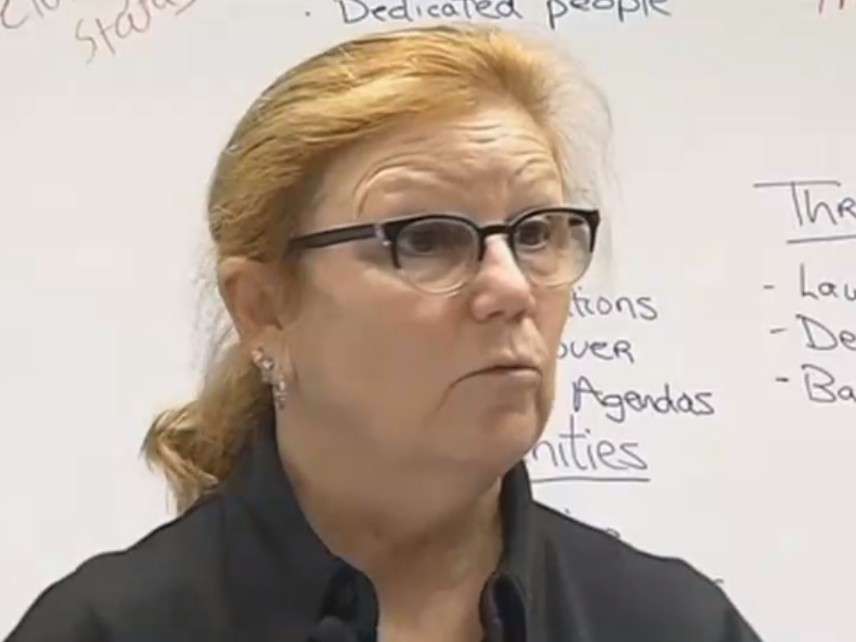 An Oklahoma sheriff and the majority of her employees have quit their jobs over what they say are unsafe conditions at the county jail.
The Nowata County jail was closed and its inmates moved to a different jail after a carbon monoxide leak was discovered late last month. That issue still has not been fixed, now-former Sheriff Terry Barnett said at a press conference yesterday, according to Tulsa World. But Nowata County Associate District Judge Carl Gibson wants the inmates to be brought back to jail, former Undersheriff Mark Kirschner told The Frontier.
Barnett claimed Gibson told her last week he could raise her salary and protect her from all personal liability. "I looked straight at the judge and asked him, 'Are you compromising my integrity?' The judge never responded," she told reporters. "I continued to visit with the judge a little bit and informed him under no circumstances will I shove anything under the carpet concerning Nowata County. I also stated directly to him I feel that Nowata County is an extremely corrupt county."
In letter explaining her decision, Barnett said Gibson threatened to hold her in contempt of court if she did not reopen the jail. The judge believes it's too expensive to detain inmates in a different county, Kirschner said at the press conference. But Kirschner think it's cheaper than the alternative, which would be operating the jail.
"The condition of the jail is such that it does not comply with constitutional standards," Barnett wrote in her letter:
Here's a letter Sheriff Barnett gave us. @KTULNews pic.twitter.com/R6h07gpEIF

— Maureen Wurtz (@MaureenWurtzTV) March 18, 2019
In addition to the carbon monoxide issue, Barnett cited exposed electrical wiring, mold, bad plumbing, and an instance where a snake fell on an inmate's head.
"There are too many issues with the jail and it's not suitable for inmates or employees," Barnett said, according to KJRH. Gibson didn't accept her resignation, though Barnett said that doesn't matter. "I do not work for the judge. The judge is an elected official. I am also an elected official," she said. "I do not believe we live in a country where we can be ordered to go to work when I have already tendered my resignation."
In addition to Barnett and Kirschner, five deputies, the head dispatcher, the canine officer, and several jailers quit, reported KOTV. Just five people are left: three dispatchers and two detention officers, dispatcher Dede Kerns told Tulsa World. Another court hearing was scheduled for Tuesday morning to determine next steps.
Whatever ends up happening, it's encouraging to see law enforcement officials stand up for inmates' rights. It would no doubt be far easier to simply reopen the jail. But it's not necessarily the right thing to do. "I will not sweep these things under the carpet," said Barnett.