Bad State Laws and Big Money Beer Wholesalers Are Still Hurting Craft Brewers
The craft beer industry can only go as far as lawmakers will allow.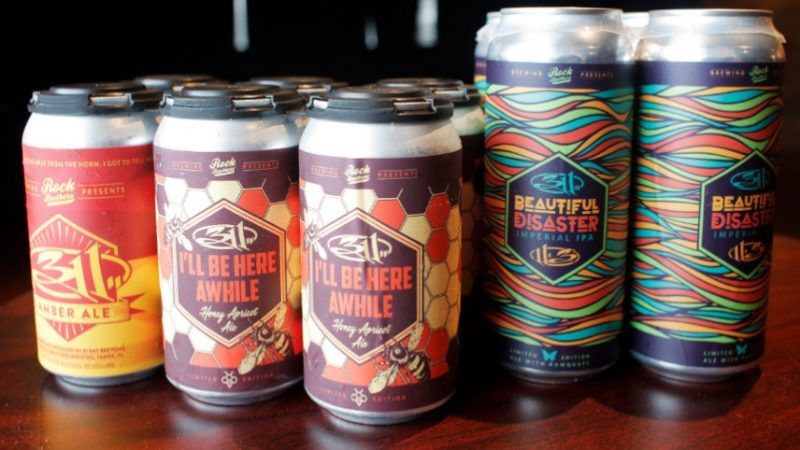 (Octavio Jones/ZUMA Press/Newscom)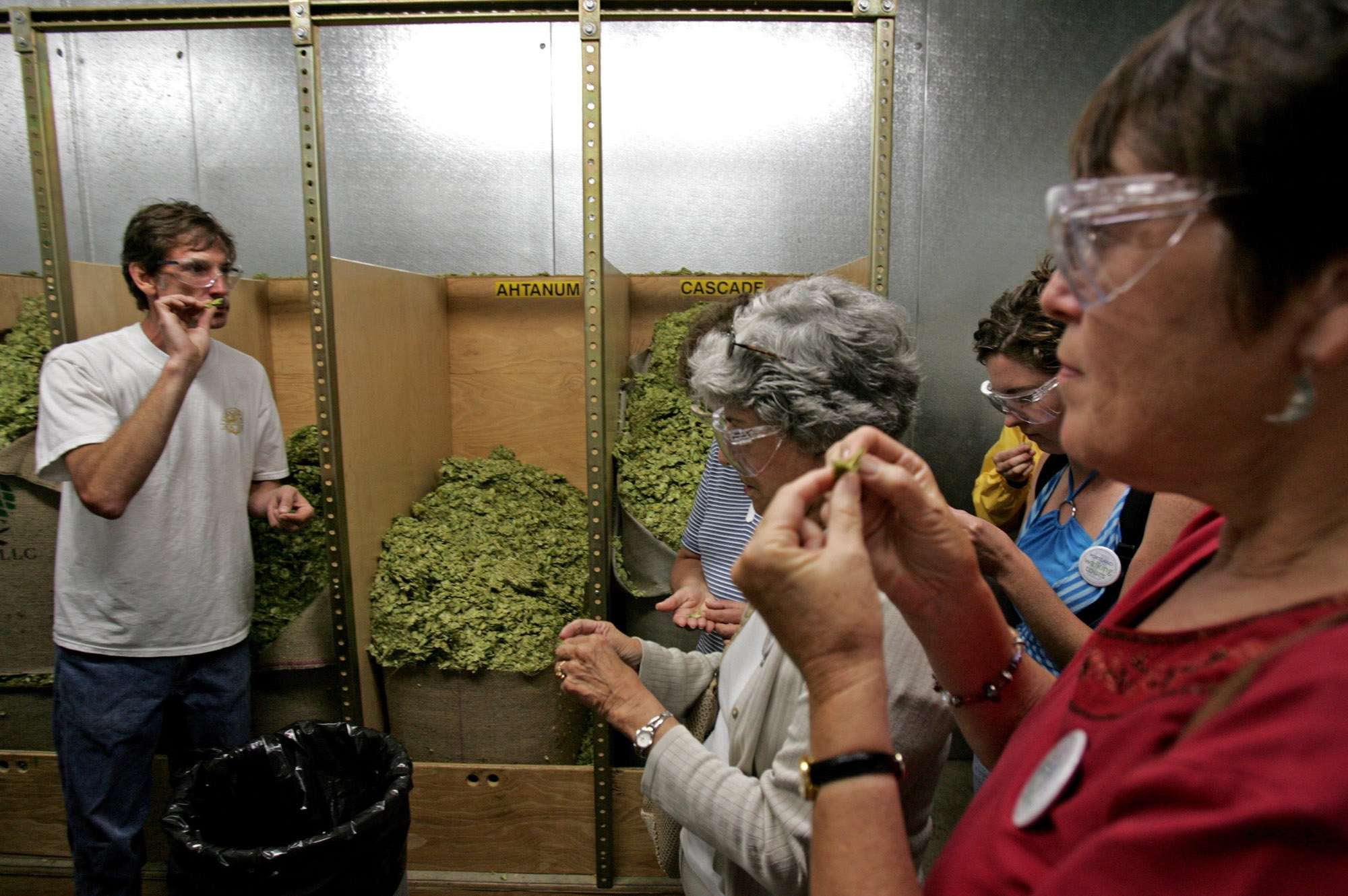 BridgePort Brewery in Portland, Ore., a craft beer pioneer that brewed one of the best tap beers I've ever had the pleasure to drink, shut its doors for good this week. The owners blamed competition and profitability issues for the closure of the brewery, founded 35 years ago.
While the market for craft beer is still growing, the rate of growth has slowed considerably in recent years. Brewers Association chief economist Bart Watson last year said the craft beer industry his group represents is showing signs of "deceleration."
I'm confident the industry's growth can continue. But here's a caveat: craft brewers also continue to face their share of outside obstacles, chiefly in the form of state laws that hinder growth and profitability.
In Colorado, for example, a new booze-delivery law was intended to benefit local beer sellers and "to stop Amazon from taking over the local liquor-delivery market," reports the Denver Channel. But the new law has actually hurt local sellers such as Denver's Craft Alley, a craft beer delivery service, because it requires sellers to get at least half their revenue from a brick-and-mortar location. The unintended consequences mean that, as a delivery service, Craft Alley could be out of luck if lawmakers don't amend the law.
In neighboring Utah, a bill that would raise the state's embarrassing cap on alcohol content (currently 3.2% by weight, the lowest in the country) is opposed by the state's craft brewers, who argue correctly that the proposed new cap of 4.8% is still far too low.
In Montana, efforts to overturn a state law that requires breweries to close their taprooms by 8 p.m. died earlier this legislative session. A recent Flathead Beacon column lamented the fact that "opponents, including the Montana Tavern Association, argued that the legislation would allow breweries to further circumvent a quota system that has been in place since Prohibition." Worse still, the piece also notes that Montana lawmakers are considering a proposal that could raise the price of alcohol licenses.
And then there's Texas, the only state in the nation that prohibits most breweries from selling not just growlers but all to-go beer to consumers. (Would you, could you, with some eggs? "[N]ot in cans, not in growlers, not in crowlers or bottles or kegs.")
Efforts are underway to change the law. But those efforts face powerful opposition from powerful beer wholesalers.
"The argument that craft beer is stifled by Texas regulations is simply not supported by fact," says Larry Del Papa, president of Wholesale Beer Distributors of Texas, in a recent op-ed.
If Del Papa wanted facts, he might have spoken with Glen Harrod. The former owner of Grapevine Craft Brewery in Grapevine, Tex. said this week that he was forced to sell his brewery last year because the state law, coupled with competition over shelf space in groceries—which wholesalers often control—made it impossible for him to continue.
As bad as many state beer laws are, they aren't the only policy obstacles brewers face. Pres. Trump's indefensible steel and aluminum tariffs, for example, have rocked all sizes and types of U.S. brewers, who rely on the former for canning and the latter for kegging.
Both the Brewers Association and the Beer Institute, which represents larger breweries, have come out against Trump's tariffs.
Chad Melis of craft brewer Oskar Blues, which helped re-popularize canned beer with the success of its tasty Dale's Pale Ale, told CNN last year that the tariffs could cost the brewer $400,000 per year.
(Trade wars, it turns out, are neither good nor easy to win.)
Back in the states, there are some potential bright spots to report. In West Virginia, for example, lawmakers voted this month to ease restrictions on some alcohol sales. And in Oxford, Mississippi, lawmakers are considering a proposal that would allow craft beer stores to serve craft beer.
Fostering better state and federal beer laws is a topic I've written about many times (including here, here, and here). I'm generally optimistic about both the industry and trends in state laws in the decade or so I've been writing about the industry. But I'm also frustrated by the slow pace of change and by seeing the same tired arguments—such as those uttered by Del Papa of the Texas wholesalers' group.
Craft beer is a highly competitive, innovative, and important industry with boundless potential. In the end, though, the industry can only go as far as lawmakers will allow.